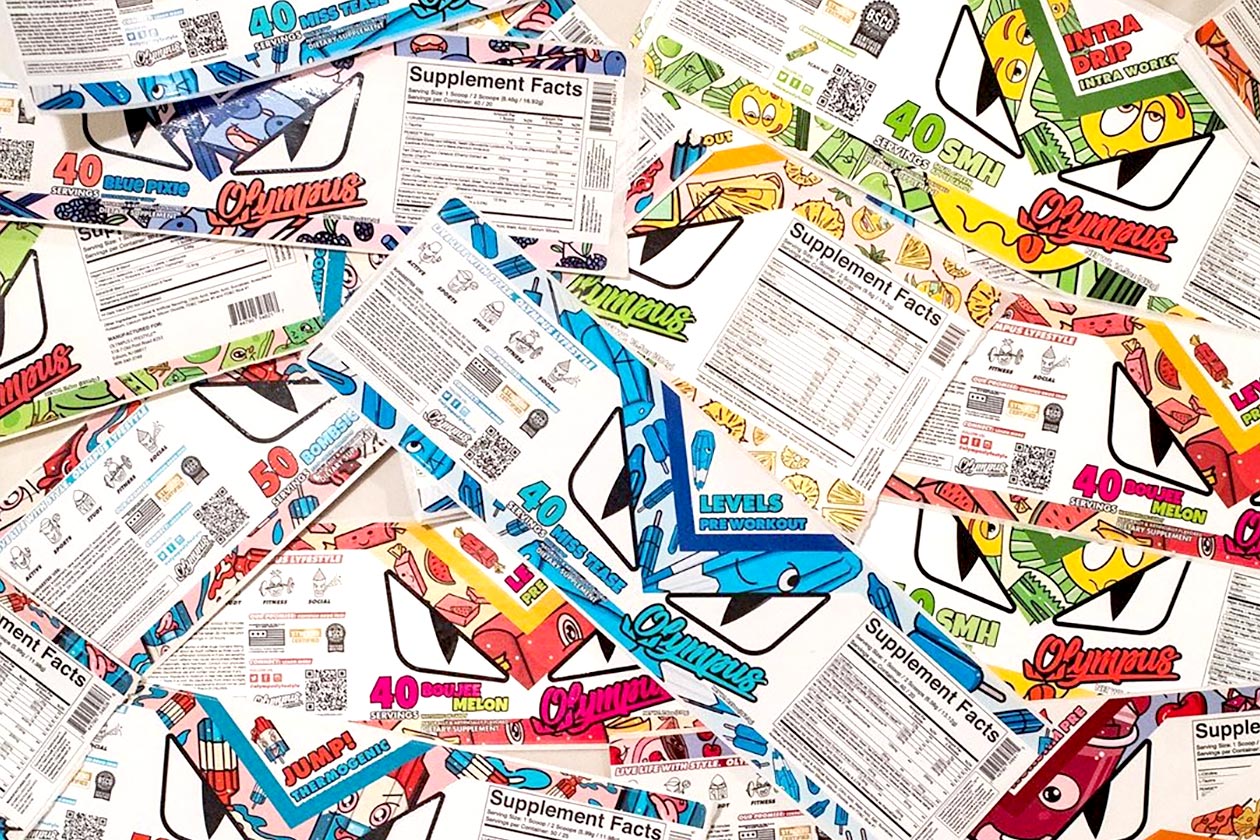 Since its return near the end of last year, exclusively through the online retailer Bodybuilding.com, the newly named Olympus Lyfestyle has continued to push its first products, EAA Drip, Levels, No Mercy, Promises Protein, and Jump. It now looks like we're finally getting something completely new with a spin-off of the brand's amino EAA Drip.
Olympus Lyfestyle, previously known as Olympus Labs, has teased an intra-workout version of EAA Drip named Intra Drip. At the moment, all we know about the supplement is that it features amino acids to help with recovery, and it's designed for use during your workout. Like the rest of the brand's lineup, Intra Drip will be a powder formula with a few flavors to choose from.
With the label of Olympus Lyfestyle's Intra Drip looking finished and the brand now teasing the product, we can't imagine it's too far away from being available. As mentioned, we haven't seen anything entirely new from Olympus since its relaunch, so it will be interesting to see how this one turns out, especially following the reputation the brand had as Olympus Labs.