Celebrate the arrival of SteelFit's new Steel Pump flavor and save $16
Feb 6th, 2020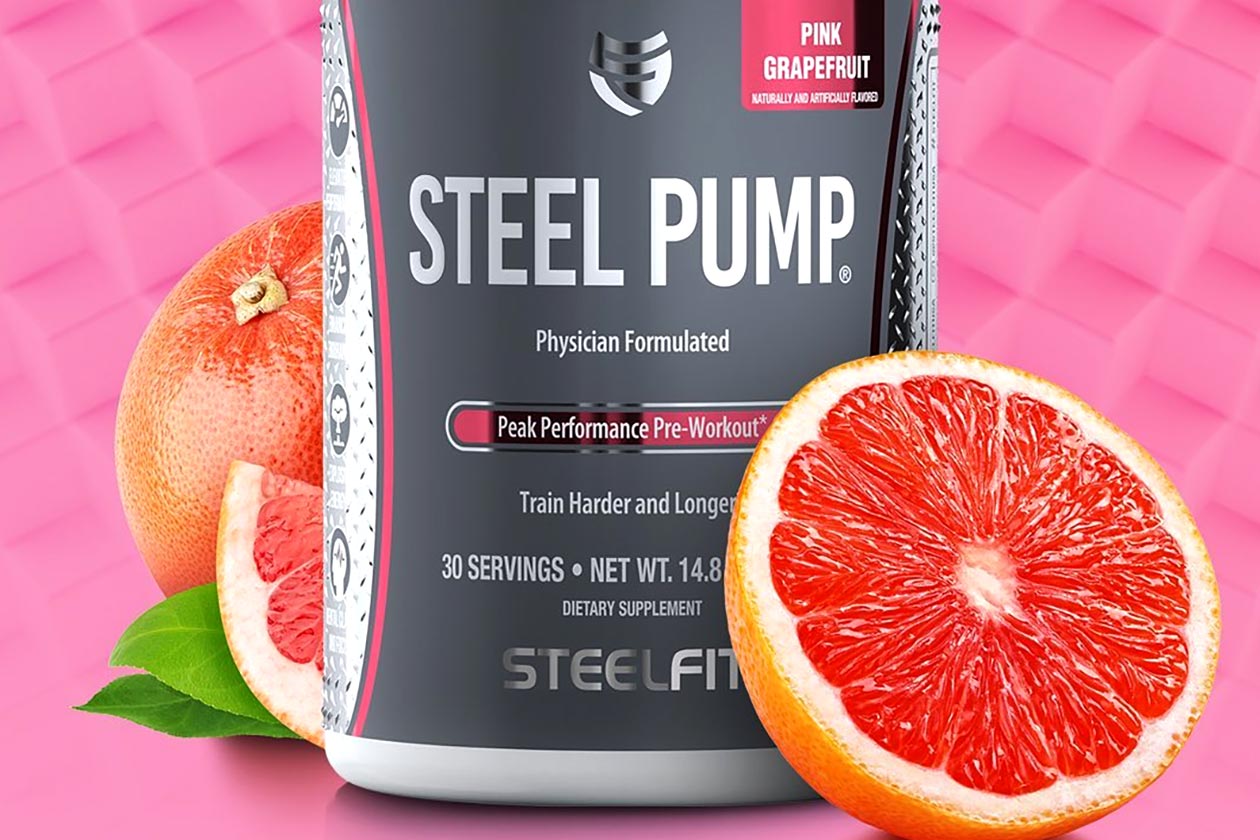 The team at SteelFit has added a new taste to its stimulant pre-workout Steel Pump this week, which has actually had the same flavors to choose from since hitting the market two years ago. Despite the name suggesting it's all about pumps, the brand has packed the supplement with ingredients for other effects such as energy, focus, and performance.
Up until now, SteelFit's Steel Pump has been available in three flavors with Watermelon Lemonade, Grape Soda, and a classic Blue Raspberry. The brand's latest effort is a Pink Grapefruit flavor of Steel Pump, featuring all of the pre-workout's usual formula highlights such as 300mg of KSM-66 ashwagandha, 300mg of caffeine, and 450mg of Peak ATP.
To celebrate the launch of its first-ever new flavor of Steel Pump, SteelFit is running a limited time sale on its website, where the supplement has been dropped to $29.99 down from $39.99. If you're signed up to our Stack3d Insider email, you can also throw in your exclusive coupon code and discount Steel Pump even further to $23.94.