SteelFit enters the competitive pre-workout market with Steel Pump
Jan 30th, 2018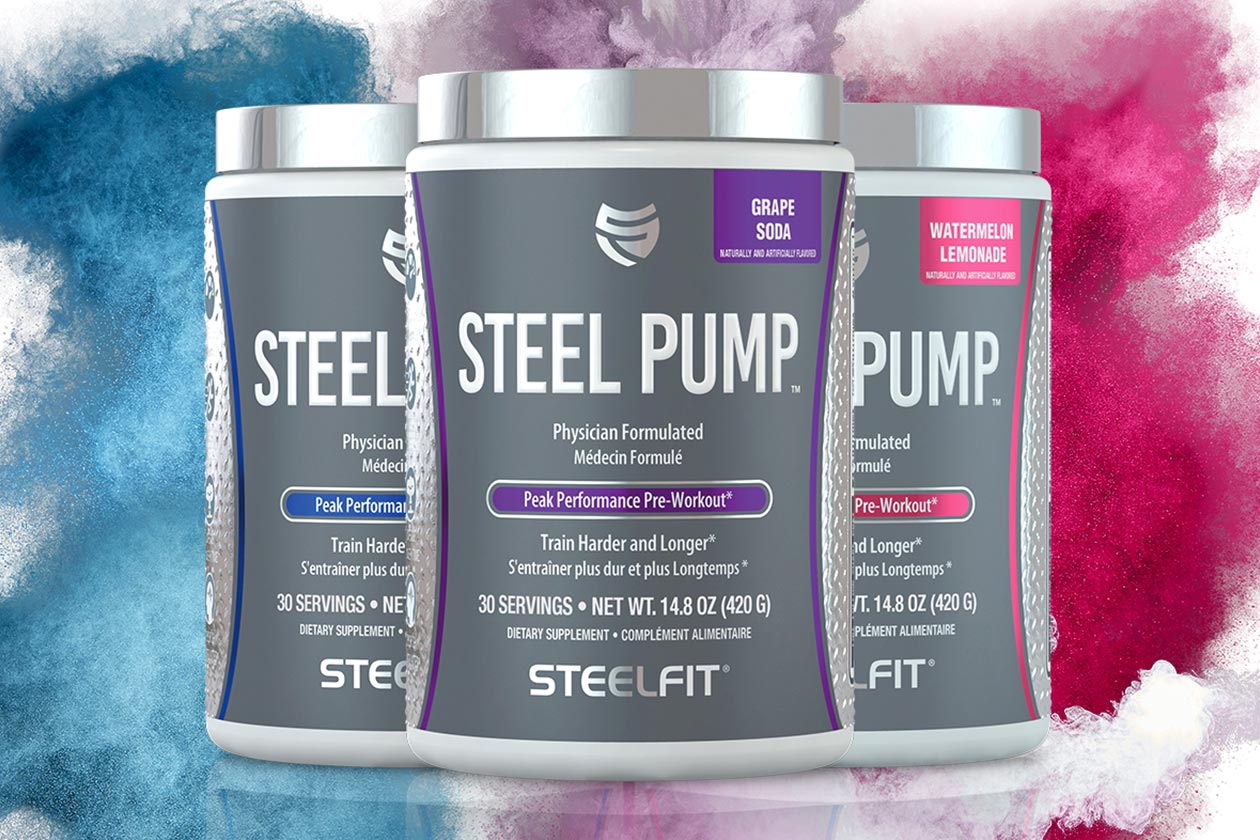 Last year we saw SteelFit really follow through on its promise of launching a few more mainstream supplements such as the BCAA Steel Fuel and the testosterone booster Steel Hard. This month the brand is continuing that theme by entering into one of the most competitive markets in the industry, pre-workout.
SteelFit has introduced Steel Pump, its stimulant powered pre-workout product featuring an honest, fully transparent formula. The supplement aims to deliver a complete experience providing a variety of different pre-workout effects with a number of ingredients included to back it all up.
For pump and performance benefits SteelFit has packed Steel Pump with 300mg of KSM-66 branded ashwagandha, 1.6g of beta-alanine, 2g of betaine, 200mg of grape seed, 450mg of Peak ATP, and 3g of citrulline malate.
Then on the other side of Steel Pump, you have four ingredients for the more common pre-workouts effects, energy and focus. Those four are 150mg of alpha-GPC, 300mg of the classic stimulant caffeine, 200mg of theanine, and something you don't see all that often in a pre-workout, a gram of MCTs.
Like all of SteelFit's other products, its first major entry into the world of pre-workouts is now available through its website. Steel Pump is in stock at steelfitusa.com at $39.95 for 30 servings in three different flavors, Watermelon Lemonade, Grape Soda, and Blue Raspberry.