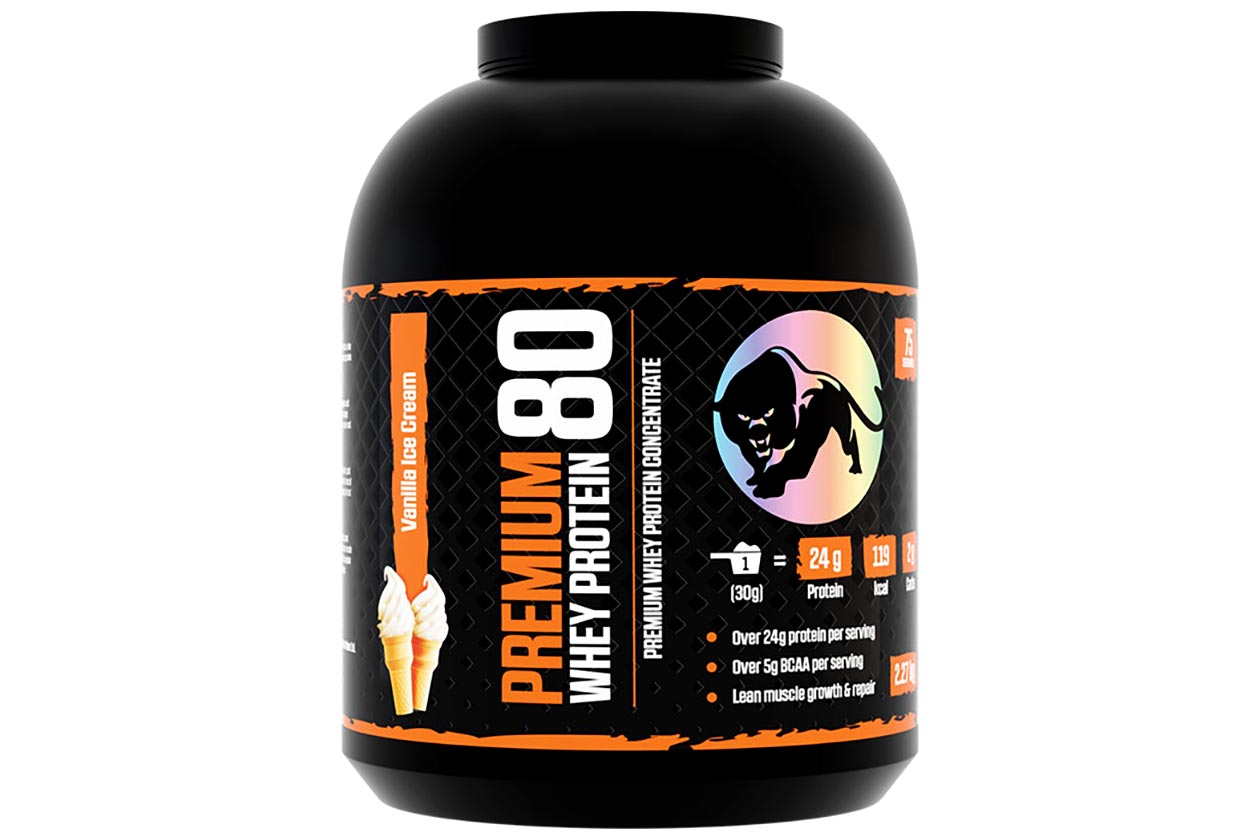 Predator Nutrition has introduced a new protein powder this week that's more cost-effective than its other only other competitor in the saturated market with Predator Whey. The supplement for the retailer's own line of products is Premium Whey 80, which gets its name from the fact that it's a simple, grass-fed whey concentrate 80 (80%) based protein powder.
Predator's Premium Whey 80 comes with 24g of protein per serving, 1.8g each of carbohydrates and fat, 1.4g of sugar, and a moderate 119 calories. As mentioned, it is a pretty simple and straightforward protein powder; however, it is also said to have an unrivaled taste with three flavors available in Chocolate Salted Caramel, Vanilla Ice Cream, and Cookies N' Cream.
You can purchase Premium Whey 80 starting this week from Predator Nutrition's website at slightly less than a 67 serving tub of Predator Whey at £39.98 (49.31 USD), but with more servings at 70. The retailer also has a smaller 30 serving size available for those who don't want to commit to 2.27kgs, although it's not quite as cost-effective at £19.98 (24.64 USD).