Barebells Vegan Protein Bar Review: Great plant-based bar but far from the original
May 18th, 2020
The Barebells Vegan Protein Bar is a plant-based spin-off of the Swedish brand Barebells' original and best-tasting Protein Bar. It hit the market last month and promises no compromise on texture or taste. It features a similar build to the brand's regular bar with a thick center, nutty top, and a milk chocolate coat, but of course, it uses only plant-based ingredients.
Being big fans of the original Barebells Protein Bar, we got our hands on the snack to see how it compares to the competition as well as how it measures up to the regular version. We got both of its two flavors, Hazelnut & Nougat and Salty Peanut, which provide 15g of protein instead of the usual 20g, with around 10g of fat, 19g of carbohydrates, and 215 to 224 calories.
Review
The first thing we'll say about the Barebells Vegan Protein Bar is that it is indeed a great-tasting protein bar, quite possibly the most candy-bar like plant-based protein bar we've had. We don't rate it as high as the original and category-leading Barebells Protein Bar, as it doesn't push its features as far, as in, the chocolate isn't as sweet, the caramel is not as salty, and the nougat flavor is not as strong.
While the Barebells Vegan Protein Bar isn't as enjoyable as the regular Barebells Protein Bar, as mentioned, it is still a great-tasting snack, especially considering its plant-based. The main body underneath the solid chocolate outer layer is a thick, dry, and more fibrous center as opposed to chewy and doughy, which is similar to a lot of vegan-friendly functional foods.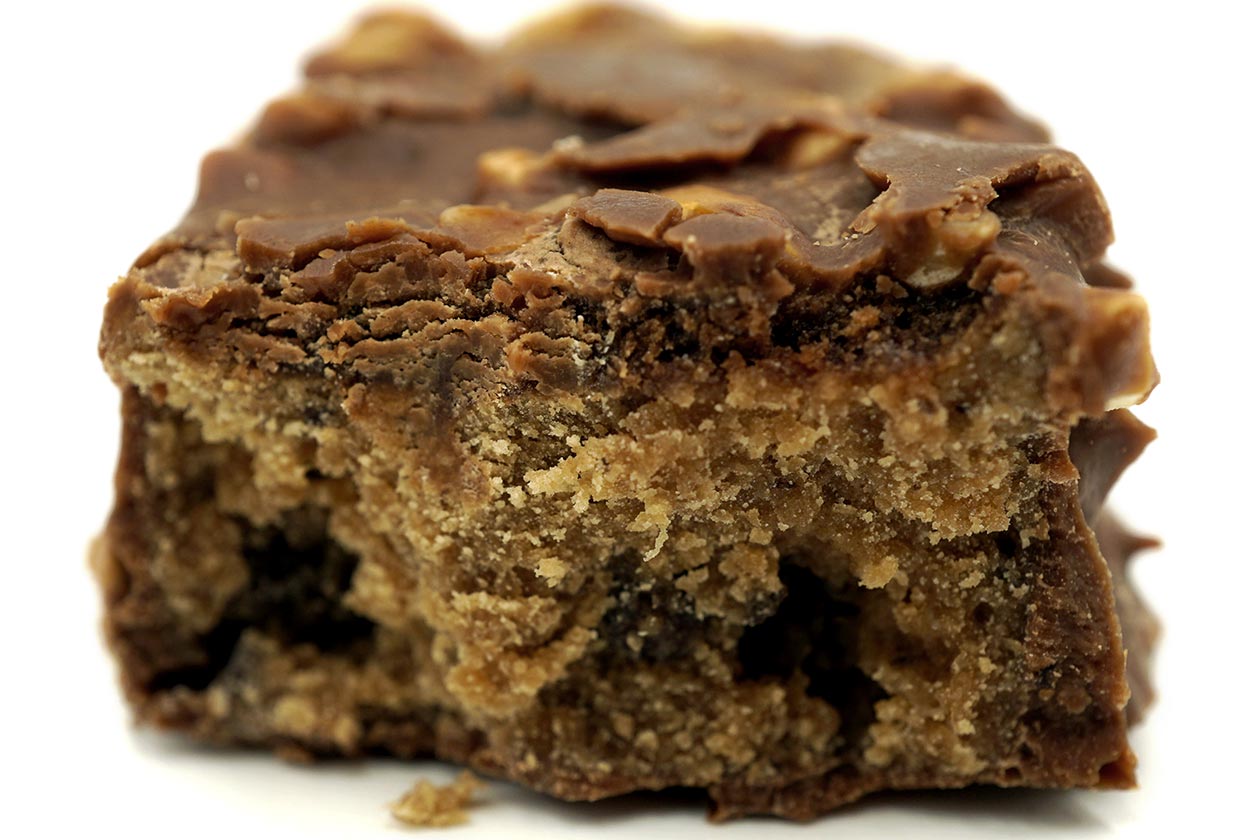 On top of that main body is a layer of flavor, similar to Barebells Protein Bar, then you have the outer coat of chocolate filled with crunchy peanuts and hazelnuts. As you chew into the Barebells Vegan Protein Bar, you don't get an overpowering earthy or typical plant-based taste or texture; you get a light or mild level of that, topped with a hint of sweet chocolate, and a good amount of each of the flavors' names.
The Hazelnut & Nougat has a smooth and subtle chocolate taste rather than the Barebells Protein Bar's hit of realistic milk chocolate, followed by a mild nougat taste that becomes more apparent as you chew, and hazelnuts to round it all out. As for the Salty Peanut Barebells Vegan Protein Bar, it has the same texture and build as Hazelnut & Nougat, but it does a lot better in those other flavor specific areas.
The Salty Peanut pairs its smooth chocolate taste with a subtle and amplifying caramel flavor, that isn't exactly salty, although it still manages to stand out. Those two sides roll together very well and do a much better job at disguising or even distracting you from that thick, dry center. They also make the product feel more like a candy bar than any other vegan-friendly snack we've tried.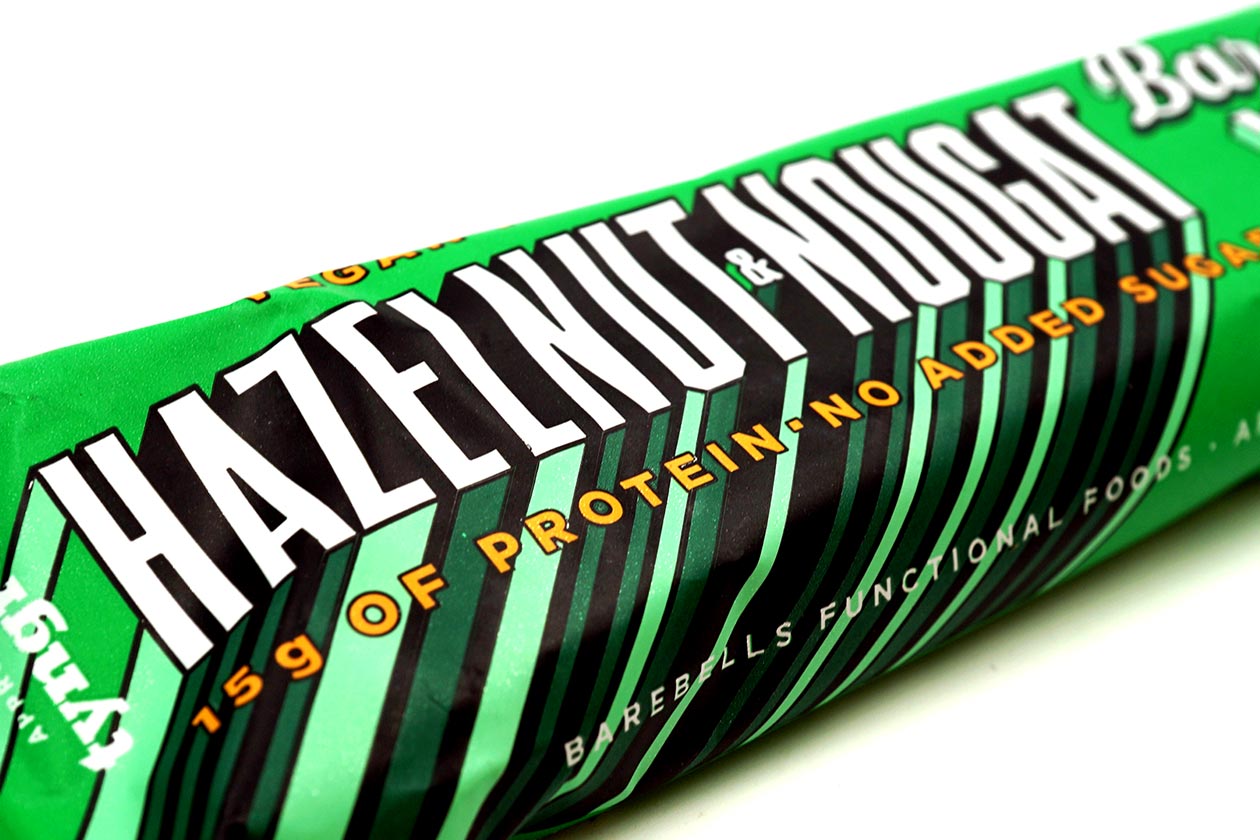 Summary
The Barebells Vegan Protein Bar is indeed an enjoyable protein snack, however only when you consider the fact it's a plant-based protein bar. Its hard center and lack of flavor intensity, see it fall far behind the regular Barebells Protein Bar. Compared to others in the vegan protein snack category though, the Barebells Vegan Protein Bar is a strong competitor.
The product delivers enough flavor and keeps its main body smooth enough to separate it from a traditional doughy, chewy, and sometimes chalky protein bar, and give it a somewhat candy bar-like experience. We definitely recommend the Salty Peanut over the Hazelnut & Nought, not just because we prefer caramel over nougat, but it simply gets its key flavors across much better.