Barebells sets its sights on the growing plant protein bar category
Apr 2nd, 2020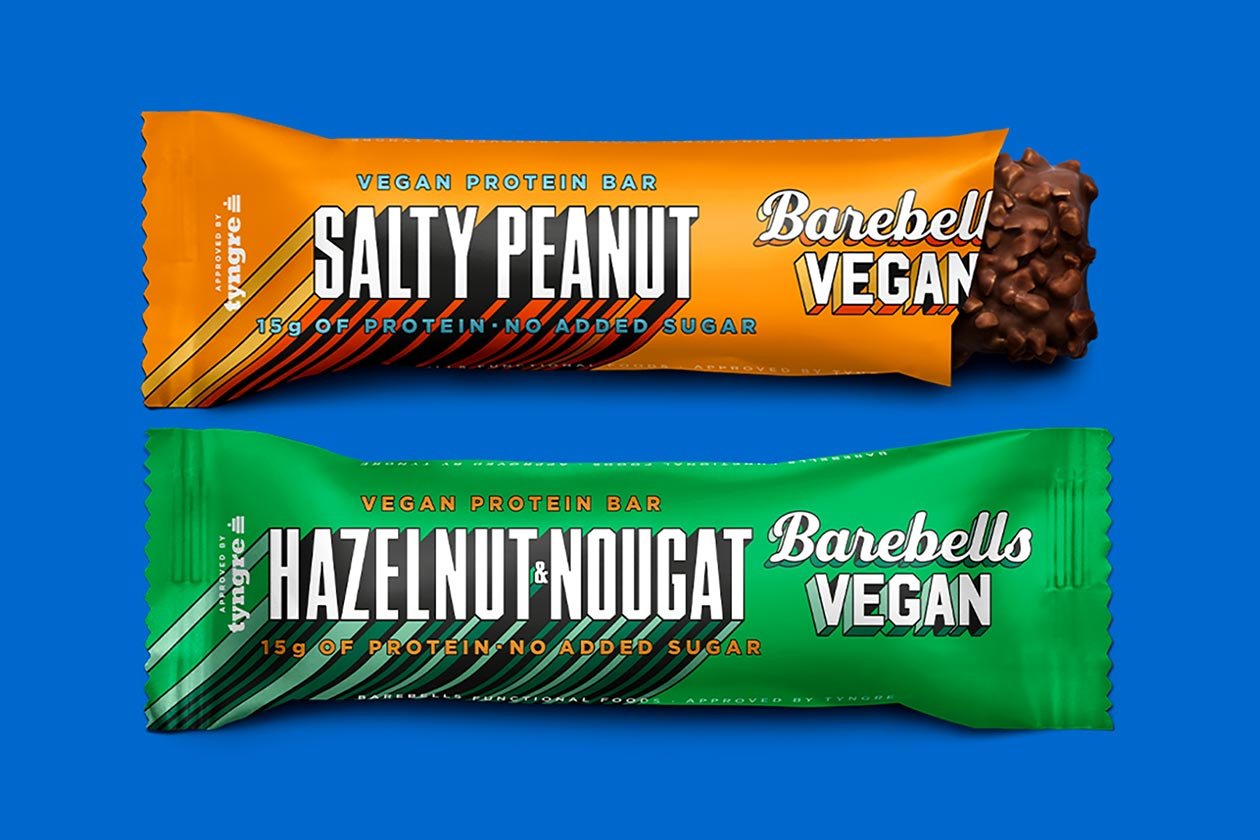 Ever since we tried the delicious Barebells flagship protein bar several years ago in Europe, we've had it ranked as our number one protein bar on the market. The product is unmatched in its combination of sweetness, texture, and overall flavor, and now the Swedish brand is looking to dominate another, increasingly popular functional category.
Announced today is the Barebells Vegan Protein Bar, which promises no compromise on taste and sticks with the brand's ongoing theme of featuring no added sugar and no palm oil. The product weighs around the same as the brand's original protein bar at 55g each but comes with slightly less protein at 15g from a plant-based blend of soy, pea, and rice protein.
While the protein is 25% lower in the Vegan Protein Bar compared to the regular Barebells Protein Bar, it has a higher calorie count due to the rest of its nutrition profile not being as light. Alongside that 15g of protein per bar, you get 10 to 11g of fat with 4.5g of that saturated fat, 19g of carbohydrates with 1g or less of that sugar, and 215 to 224 calories.
The Barebells Vegan Protein Bar has hit the market in two tastes to start, both of which fans of the brand will be familiar with as they're from the menu of the original Barebells Protein Bar. The flavors are the classic sweet and salty creation, Salty Peanut, which is an all-time favorite of ours, and the self-explanatory as well as on-point Hazelnut and Nougat.
Basically, if Barebells nails the taste and texture on either or both of its new Vegan Protein Bars, as strong as we know it can, they're going to be incredibly hard to beat. Currently, the plant-based snack is only available in the brand's home country of Sweden with the retailer MM Sports already stocking it at 25 SEK (2.50 USD) per bar or 229 SEK (22.88 USD) for a box of 12.