May 20th, 2020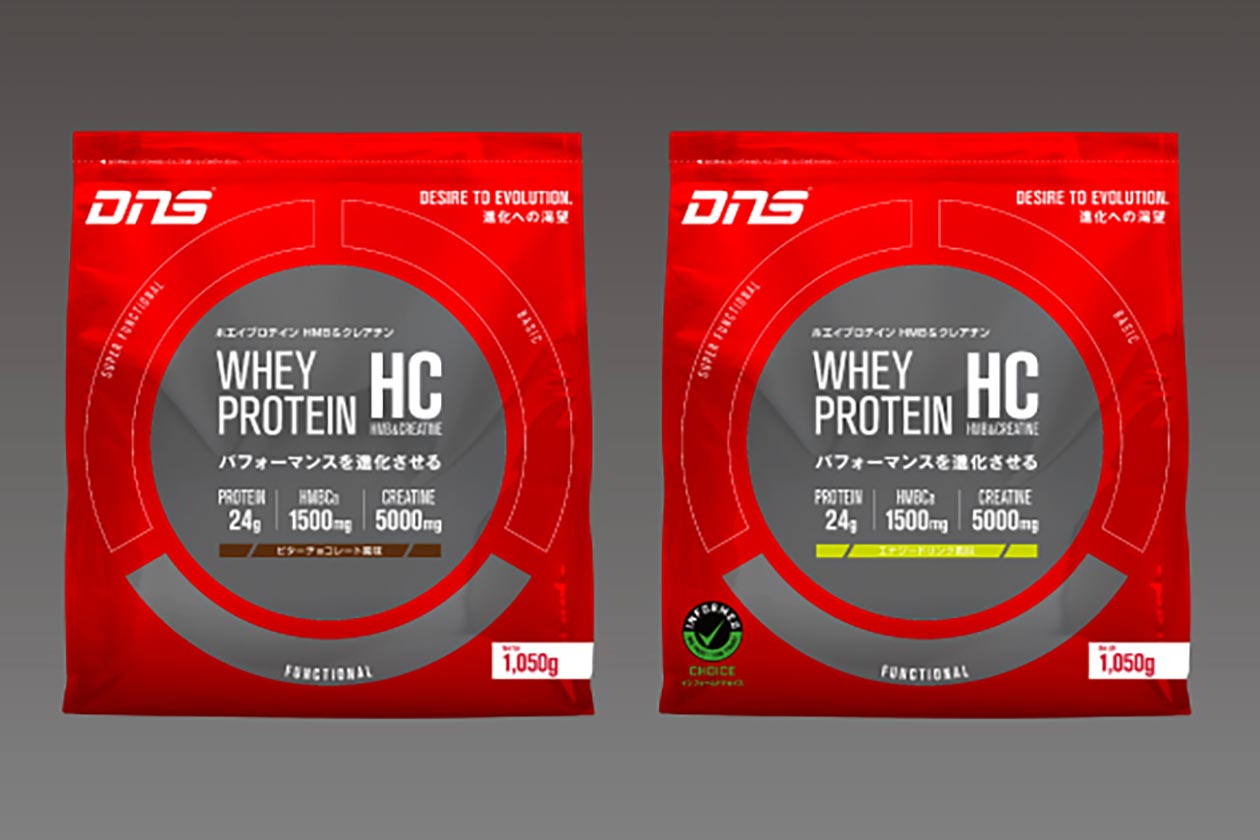 The Japanese supplement company DNS has quite an extensive selection of protein powders, including its recently resized and rebranded unflavored whey isolate formula, Whey Protein Stoic. This week the brand is introducing another entry into the saturated protein category with Whey Protein HC, which does have a point of difference compared to its others.
Whey Protein HC from DNS is obviously a whey-powered supplement providing 24g of protein per serving with less than 2g of fat, 5.5g of carbohydrates, and 141 calories. Where the point of difference comes in is in its title, as the 'HC' in Whey Protein HC stands for HMB and creatine, which are in the mix at 1.5g of HMB and a full 5g of creatine monohydrate.
The new DNS Whey Protein HC comes with the usual 30 servings per bag and two flavors in traditional chocolate and a rather interesting option named 'Energy Drink'. Directly through the brand's online store, the HMB and creatine enhanced protein powder will cost you ¥5,940 (55.19 USD).