Dynmaik focuses more on stimulants in its new Primal Roar pre-workout
May 20th, 2020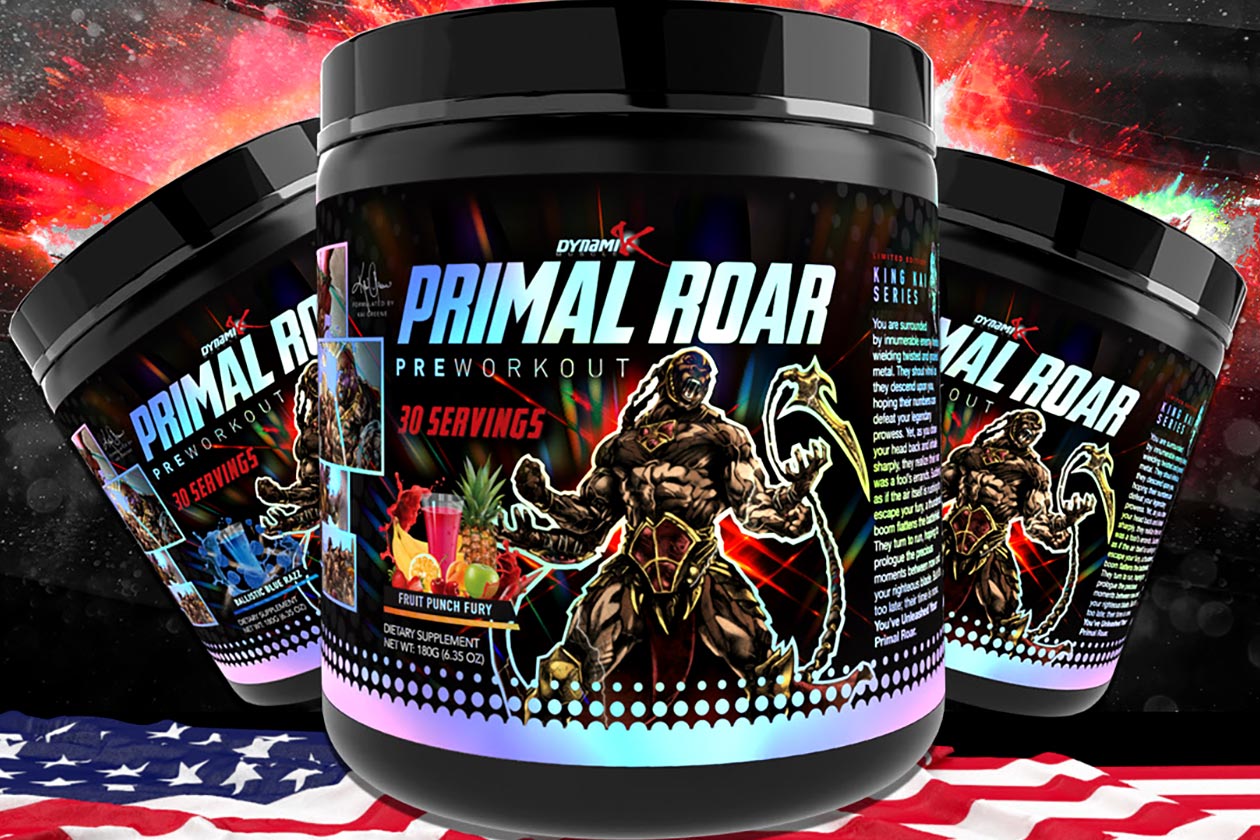 Primal Roar is Dynamik Muscle's more intense pre-workout compared to its original entry into the extremely competitive category in Savage Roar. It features a different set of ingredients to power you through your workout, with a lot of the features being stimulants, which is why it's promoted as the brand's strongest or at least more intense pre-workout.
Dynamik Muscle has packed Primal Roar with ingredients for energy, focus, and performance. The performance side of the supplement comes from its inclusion of beta-alanine dosed at 3g per serving, just 200mg less than what's in Savage Roar. Primal also includes the tried and true creatine monohydrate, although only at 1g, which is far from its full 5g amount.
The rest of the formula behind Dynamik Muscle's all-new Primal Roar is made up of various stimulants. It includes juniper berry at 25mg per serving, 10mg of DMAE, 2.5mg of alpha yohimbine, and 100mcg of huperzine A. The classic caffeine is, of course, in the mix as well with a 33% higher dosage than you get in Savage Roar at a total of 400mg.
Dynamik Muscle's more intense pre-workout experience will cost a bit more than its original Savage Roar, with a tub of 30 full servings of Primal Roar currently costing $39.99. You can pick up the supplement directly from the brand's online store at kaigreenesupps.com with two traditional tastes to choose from in Ballistic Blue Raspberry and Fruit Punch Fury.