Almond-based powdered nut butter joins the Macro Mike family in four flavors
4 days ago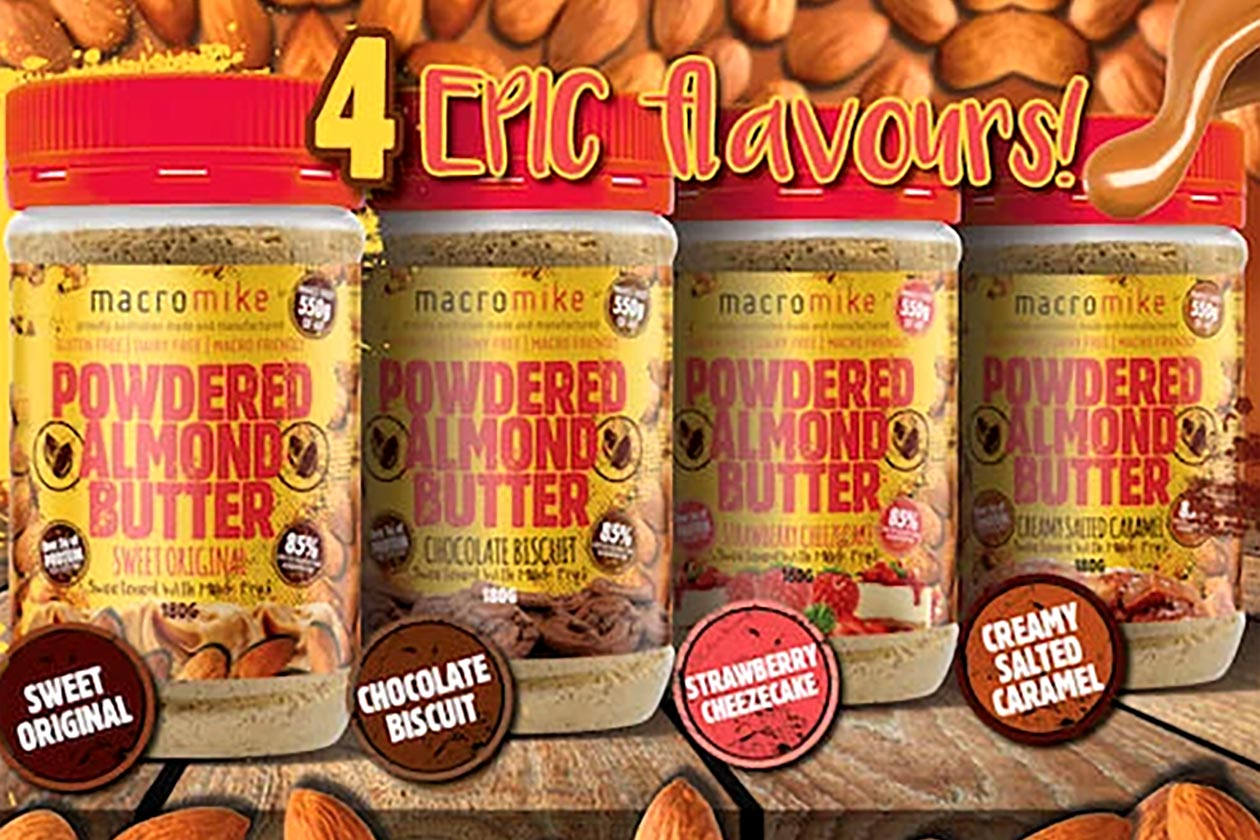 The functional brand Macro Mike down under in Australia has introduced a new type of powdered nut butter, outside of its already available PB+ Powdered Peanut Butter. The team has essentially launched an almond version made with almond protein, although it doesn't have the added pea and brown rice protein like in PB+, so it's not as high in protein.
A 12g serving of Macro Mike's regular Sweet Original Powdered Almond Butter provides 5.5g of protein, 2.9g of carbohydrates with 2.5g of that sugar, just 1.2g of fat, and 44 calories. That nutrition profile does vary slightly across each of the product's other three, actual flavors, which are Chocolate Biscuit, Creamy Salted Caramel, and Strawberry Cheezecake.
Macro Mike's Powdered Almond Butter is a bit more expensive than the original PB+ Powdered Peanut Butter with the same amount of powder per jar at 180g. Directly through the brand's website, the product will cost you $19.95 (13.08 USD) compared to PB+ at $15.95, which is the same for all four flavors, including Sweet Original.