Upcoming Galaxy Candy Scorch features a very different look in its second preview
May 6th, 2020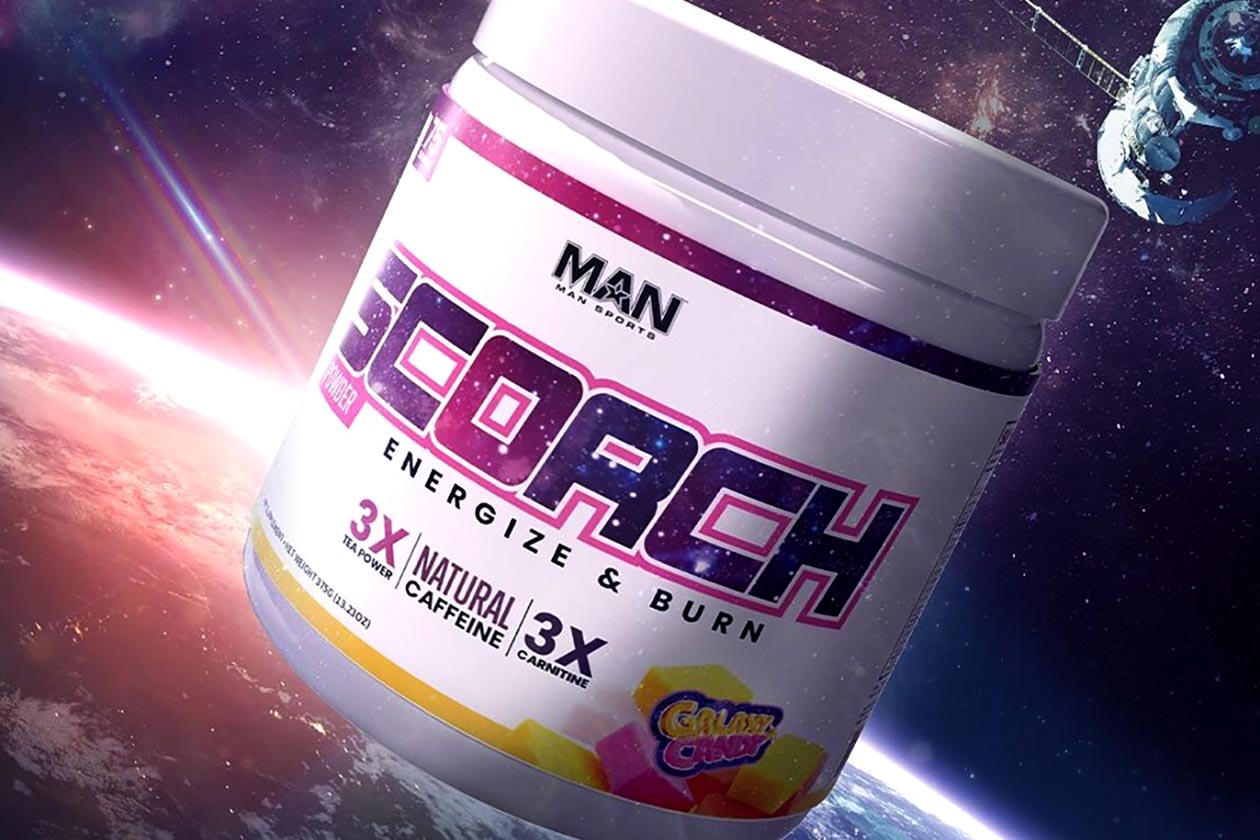 Two months ago in March, you may remember, MAN Sports unveiled an awesome looking new flavor for its weight loss supplement Scorch named Galaxy Candy. While the name of the flavor was creative and sounded quite tasty, what made it so interesting was that the brand had given the product an alternative, galaxy-themed label design.
This week, MAN Sports has finally shared an update on its exciting new Galaxy Candy Scorch, in that it is now getting ready to release the long-awaited flavor. In addition to that confirmation, the brand has once again previewed the product; however, this time around it does not look the same, as MAN has actually changed up the design a fair bit.
The galaxy theme of Galaxy Candy Scorch is still present in the label's graphics, although not as prominently. MAN Sports has switched to a mostly white layout as opposed to galaxy filled, with the space and stars now coming in the background of the title. The flavor and supplement are still the same, with only the look being the difference.
Whenever MAN Sports does eventually decide to launch its Galaxy Candy Scorch, you'll want to jump on it as soon as possible as it is going to be a limited release. The brand has not mentioned exactly how many tubs will be available, however after selling out of its last two releases in less than an hour; there is a good chance this will go fast as well.