Plant-based Select Vegan Protein gets a classic Chocolate Peanut Butter flavor
May 14th, 2020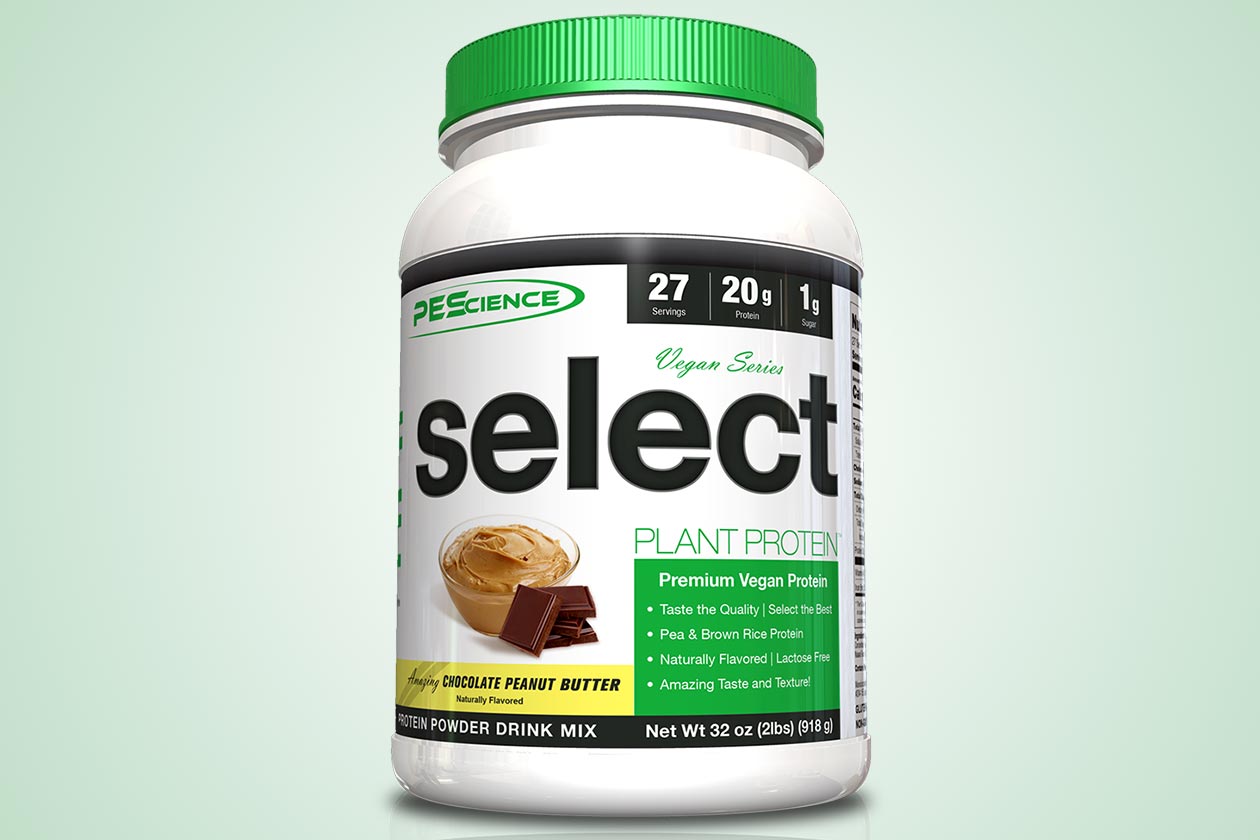 To make today even more exciting for fans, PEScience hasn't just introduced its long-awaited superfood supplement, Greens and Superfoods. The brand has also dropped another flavor for the plant-based, vegan-friendly spin-off of its original protein powder Select Protein, which already had a good amount of flavors to choose from.
Up until this week, PEScience's Vegan Series Select Protein came in four options with Chocolate Bliss, Peanut Butter Delight, Vanilla Indulgence, and Cinnamon Delight. The new addition to the supplement's family is actually a bit of a combination of Chocolate Bliss and Peanut Butter Delight, with the PES take on the classic Chocolate Peanut Butter.
Flavor number five for the plant-based Select Vegan is now available through the brand's online store in 27 and 54 serving options, but not the smaller five serving or sample size. Just like with Greens and Superfoods, PEScience is offering 15% discount on the new Chocolate Peanut Butter Select Protein using the limited time coupon "INSIDER".