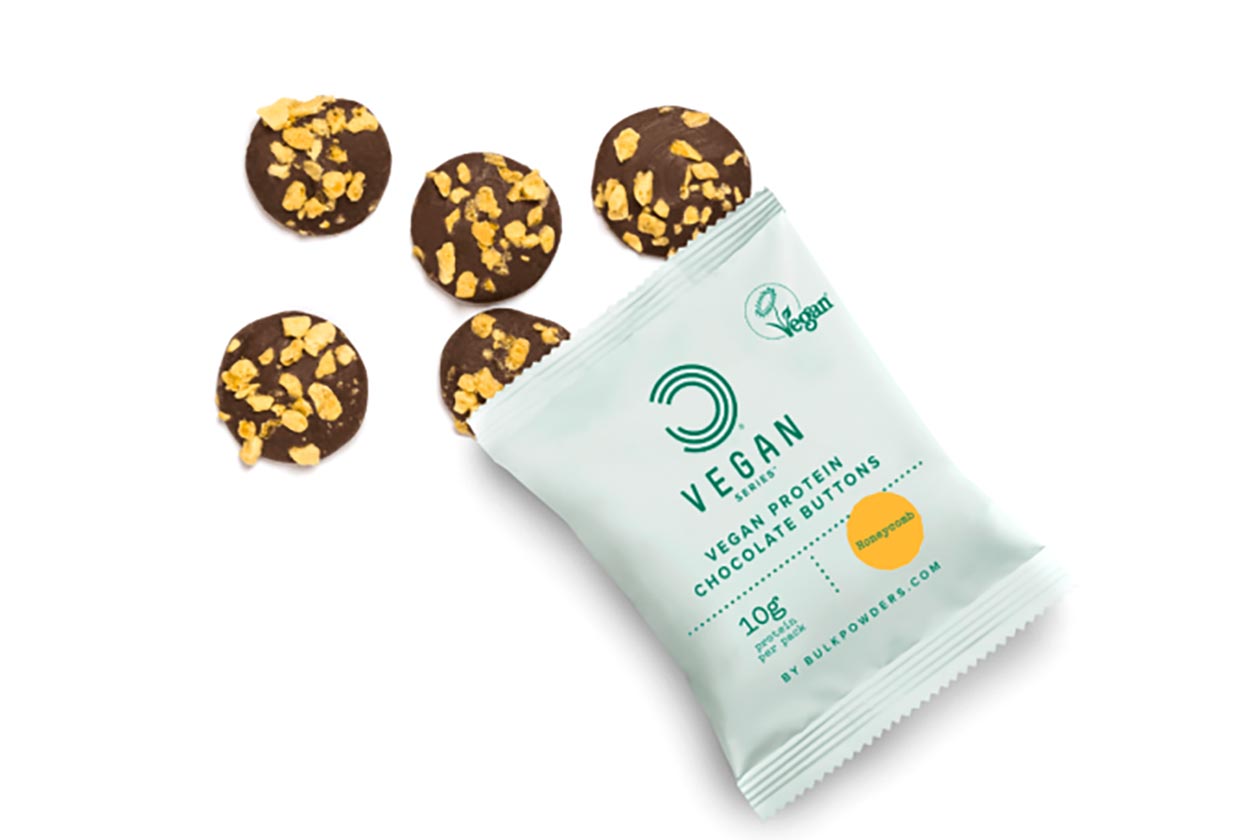 Bulk Powders has come out with a delicious new protein snack for its vegan fans, which certainly looks like it'll hit that sweet spot. The product's name explains exactly what it is, with 'Vegan Protein Chocolate Buttons'. It is a small bag, weighing 40g, and packed full of delicious chocolate buttons that are high in protein and made with only plant-based ingredients.
An entire bag of Bulk Powders' Vegan Protein Chocolate Buttons has a reasonable 10g of protein with a heavy 13g of fat, 16g of carbohydrates, of which 9.6g is sugar, for a total of 206 calories. You essentially get the same amount of calories in a typical protein bar but only half the protein with 10g instead of 20g, although we suspect the taste makes it worth the sacrifice.
The main ingredients used to make the tasty Vegan Protein Chocolate Buttons are cocoa butter, cane sugar, rice cream, and pea isolate and rice protein to give it that moderate 10g of protein. The product comes in two flavors with cheekily-named M*lk Chocolate and a crunchy Honeycomb, and costs £1.99 (2.49 USD) a bag through the Bulk Powders website.