Core releases its all-new and potentially best-tasting Core Vegan with a free tee
Jun 22nd, 2020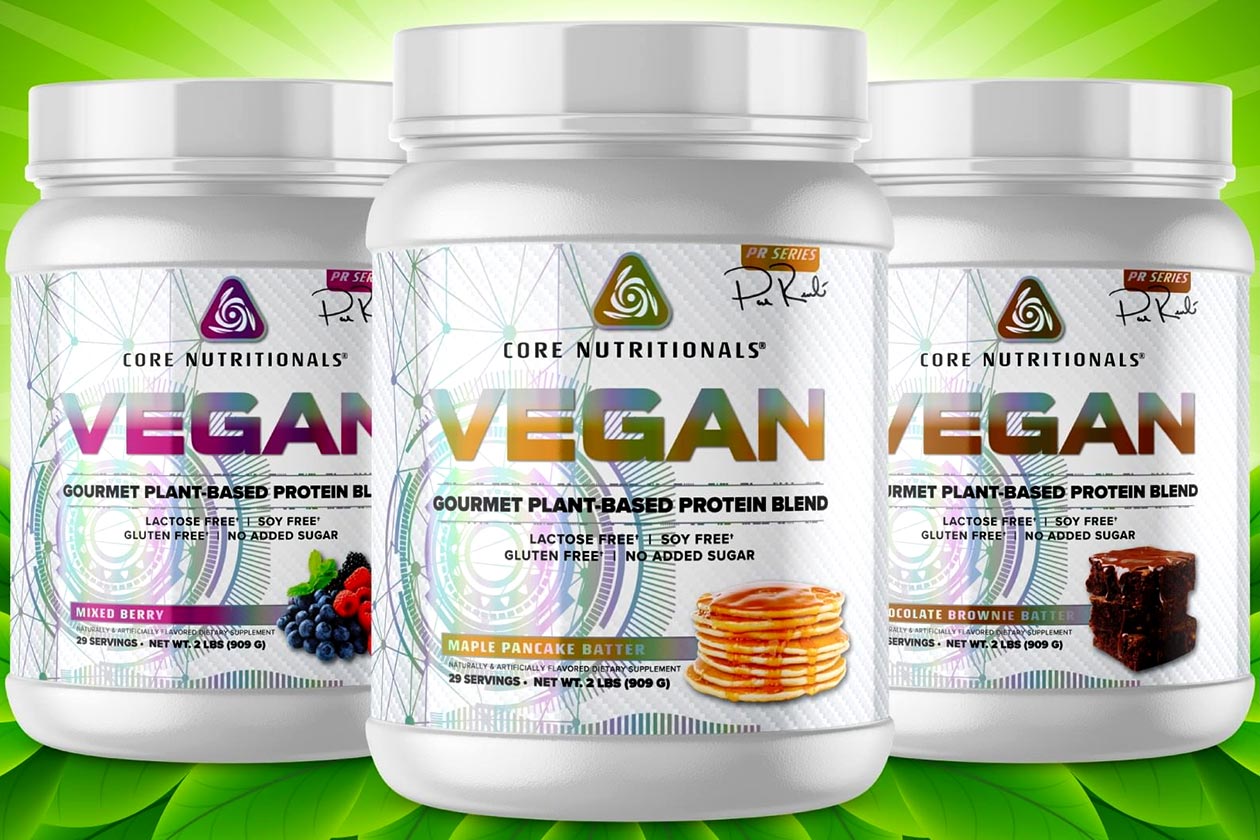 Core Nutritionals' long-awaited, plant-based, and vegan-friendly protein powder Core Vegan, is now finally available today, after having its original launch date pushed back a bit. Core Vegan is a supplement made with only plant-based sources of protein and comes with added BCAAs to give it a more balanced and complete amino profile similar to traditional whey.
Core Nutritionals has introduced Core Vegan to the industry in three flavors with Chocolate Brownie Batter, Mixed Berry, and Maple Pancake Batter. The brand is boldly promising the product to be the best tasting vegan-friendly protein powder on the market. While that is a big statement, Core did deliver on the same promise for its tasty superfood formula, Core Greens.
As for the launch details of Core Vegan, Core Nutritionals has made it available first through its online store. It is discounting tubs of 29 servings, with 21g of protein per serve, to $44.99. The brand is also doing a bundle where you get three tubs, one of all three flavors, and at the same price of $44.99 each, but you get a free limited edition 'Got Plants' tee as well.