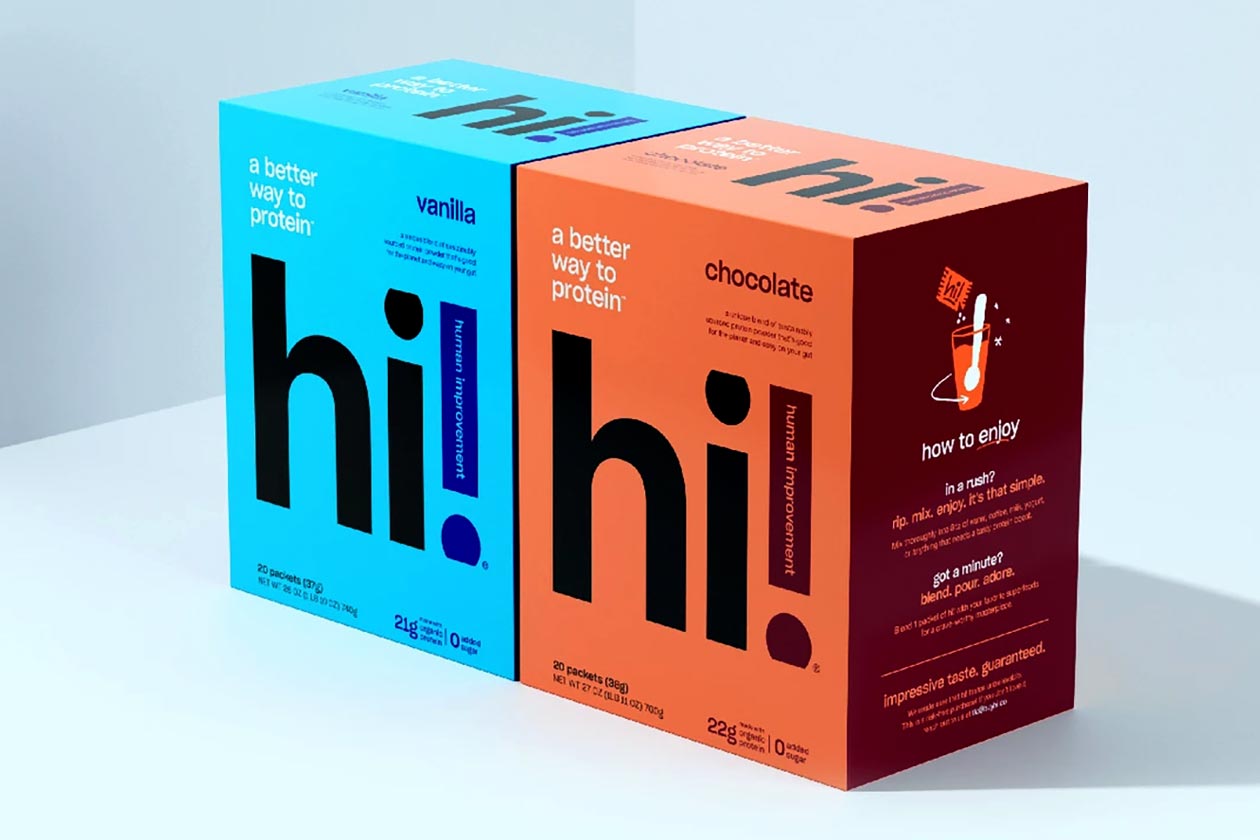 The cricket powered Crik Nutrition, is another brand that has changed its name this week, like Schoolyard Snacks and American Dreams Nut Butter, switching to 'Human Performance' or more simply, 'Hi!'. While the change in name is a big move, that's far from all Crik Nutrition or Hi! has done, with several other tweaks made to the branding and lineup.
Firstly, Hi!'s flagship supplement is still a cricket-based protein powder featuring several other plant-based protein sources. For the big rebrand, that product has been improved based on all the feedback Hi! has received. Some of the tweaks the brand has made include a better taste and pumpkin seed protein in place of hemp protein, to make it easier on the stomach.
The next big change from Crik Nutrition to Hi! is a little more obvious than the formula tweaks, and that is the look and packaging. Hi! brings a fresh new combination of colors and style to the cricked-based brand as well as a very different form of packaging and serving.
The brand's protein powder now comes in boxes of single-serving sachets, as opposed to the traditional plastic tubs used under Crik Nutrition. Overall, the boxes actually use 90% less plastic than the tubs, with the individual sachets also being completely recyclable, which is fitting for the brand and its long-standing sustainability mission.
If you'd like to give the newly named Hi! a try, you can pre-order through its equally revamped website at buyhi.co with shipping on June 21st. A box of 20 single-serving sachets of its cricket protein powder will cost you $59.99, with two boxes at $50 each, and six at $45. Through until that June 21st launch, you can also use the coupon "CRIK2020" to drop all of those prices by a solid 20%.