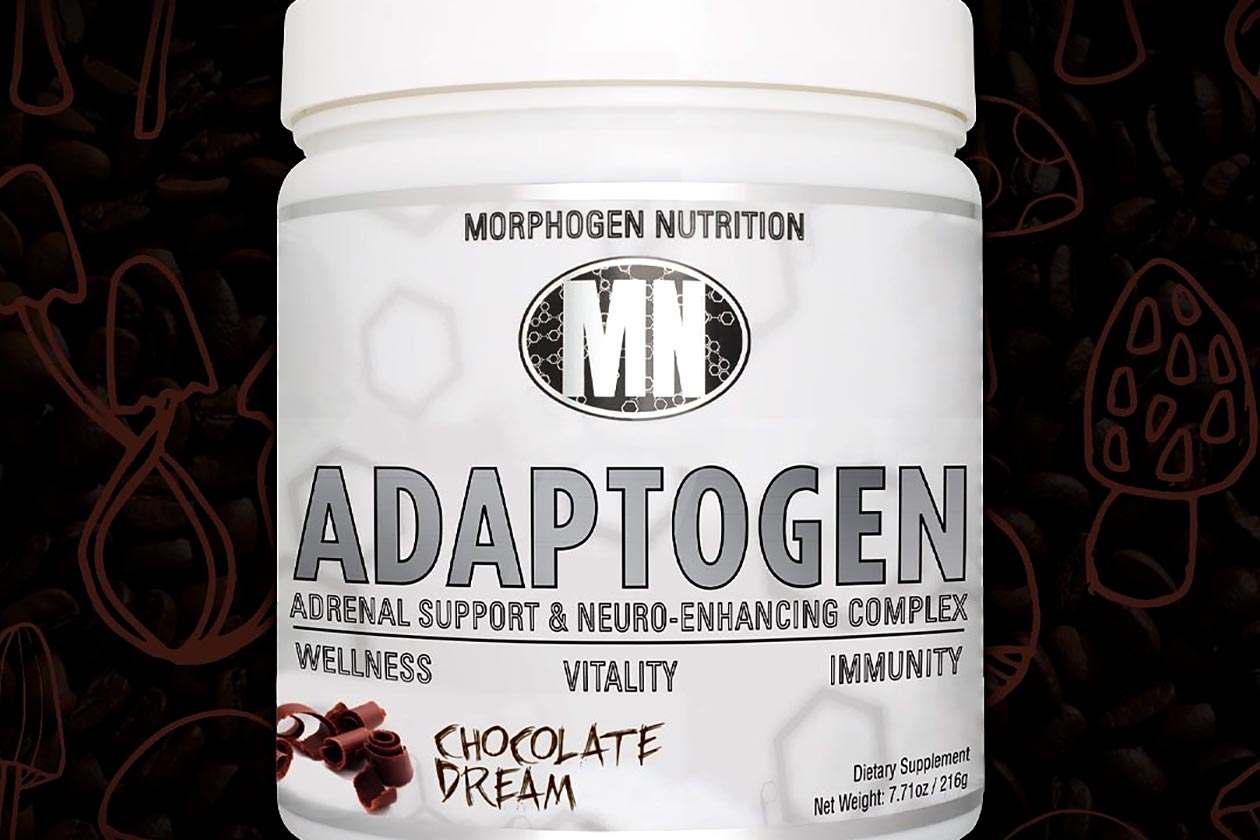 Morphogen Nutrition has dropped its wellness and vitality supplement Adaptogen just two weeks after mentioning it and only a few days after previewing half of its tub. The brand is becoming known for its premium, specialist products, and its latest effort is another excellent example of that as an adaptogen-based supplement is not something you'll see from many other companies.
True to its name, Morphogen Nutrition's Adaptogen is formulated with adaptogenic ingredients including cordyceps, lion's mane, and reishi mushroom extracts. It also comes with half a gram of polyenylphosphatidylcholine, a gram of bovine adrenal glandular tissue to help with the absorption of vitamins and minerals, and 100mg of the branded focus ingredient, NeuroFactor.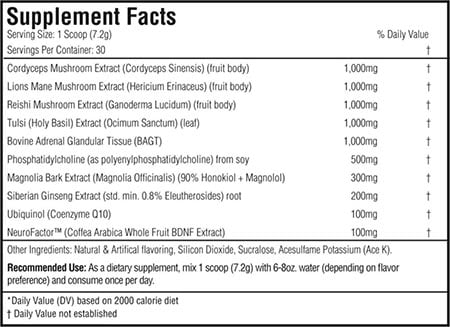 You can see the complete combination of ingredients Morphogen Nutrition has brought together for Adaptogen in the label above. The supplement hopes to deliver a variety of benefits such as adrenal and immune support, enhanced mood and cognition, improved energy, and overall wellness and health.
Also, as previously confirmed, Morphogen Nutrition's Adaptogen comes in flavored powder form, as opposed to capsules. The brand is giving fans two tastes to choose from for the multi-benefit product, which are both protein-type flavors in Chocolate Dream and Vanilla Cream. You can grab the supplement starting today through the Morphogen website at its consistent price of $48.