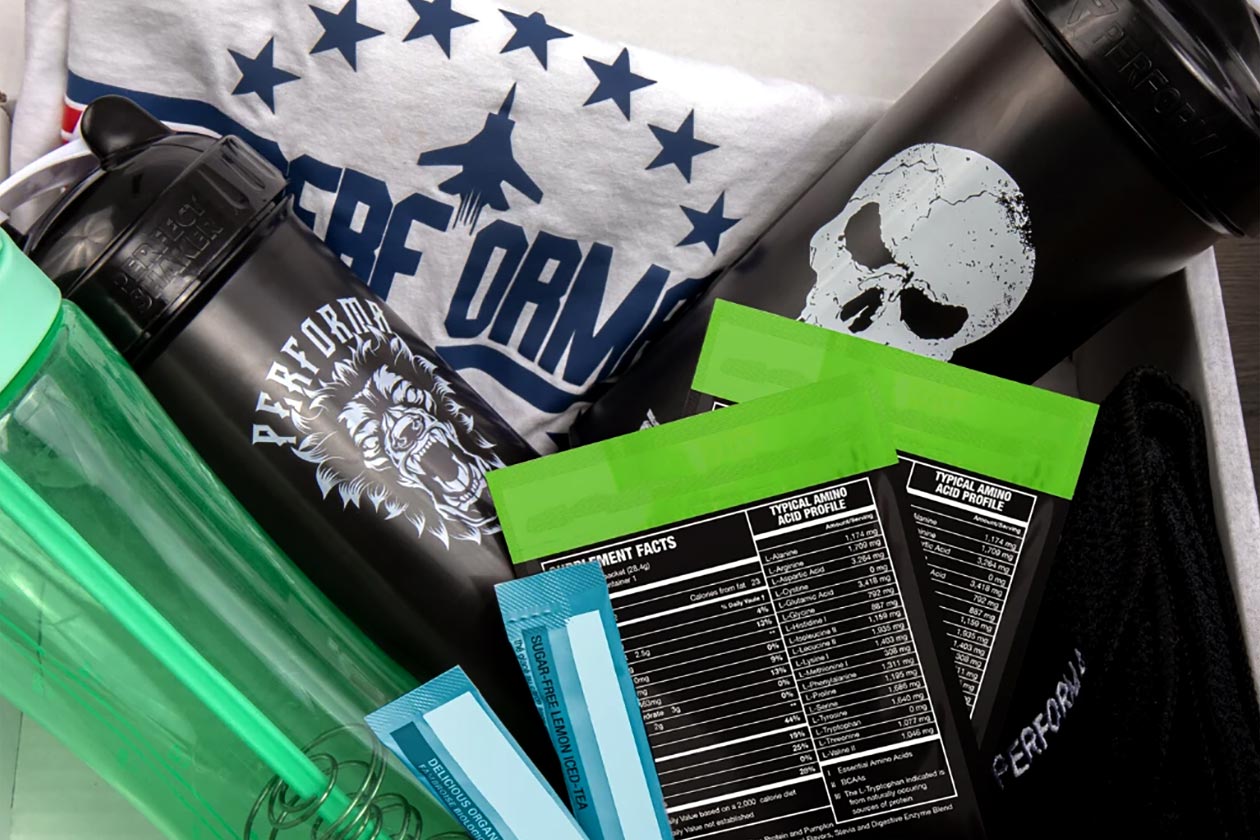 The superhero shaker company Performa has come out with a new feature bringing together various supplements, shakers, clothing, and accessories into convenient little boxes. The brand is calling them Performance Boxes, and it has two options to start with the Summer 2020 Edition and Beta Edition, both available at $59.99 each.
Performa's Performance Box Summer Edition comes with a lot of surprise items, including three shakers and a tee, all of which are recently released designs but aren't confirmed when ordering. It also comes with a fitness accessory in your choice of theme with Marvel, DC Comics, Performa, MLB, or WWE, and you get a handful of supplement samples.
As for Performa's Performance Box Beta Edition, that has three shaker bottles, a tee, and samples of supplements as well, but instead of a mystery accessory, you get one of the brand's towels. Both of the Performance Boxes are one-off purchases; however, they aim to give fans a taste of a subscription service Performa has coming soon.
The Performance Box subscription will be much the same as the Summer and Beta Edition boxes, but instead of being one-off, you'll sign up to be charged and sent a different collection of products each month. Performa will introduce its subscription service soon, and it will be more cost-effective than the current boxes by around 20%.