Authentic Nutter Butter Ghost Whey dropping midday tomorrow
Jun 11th, 2020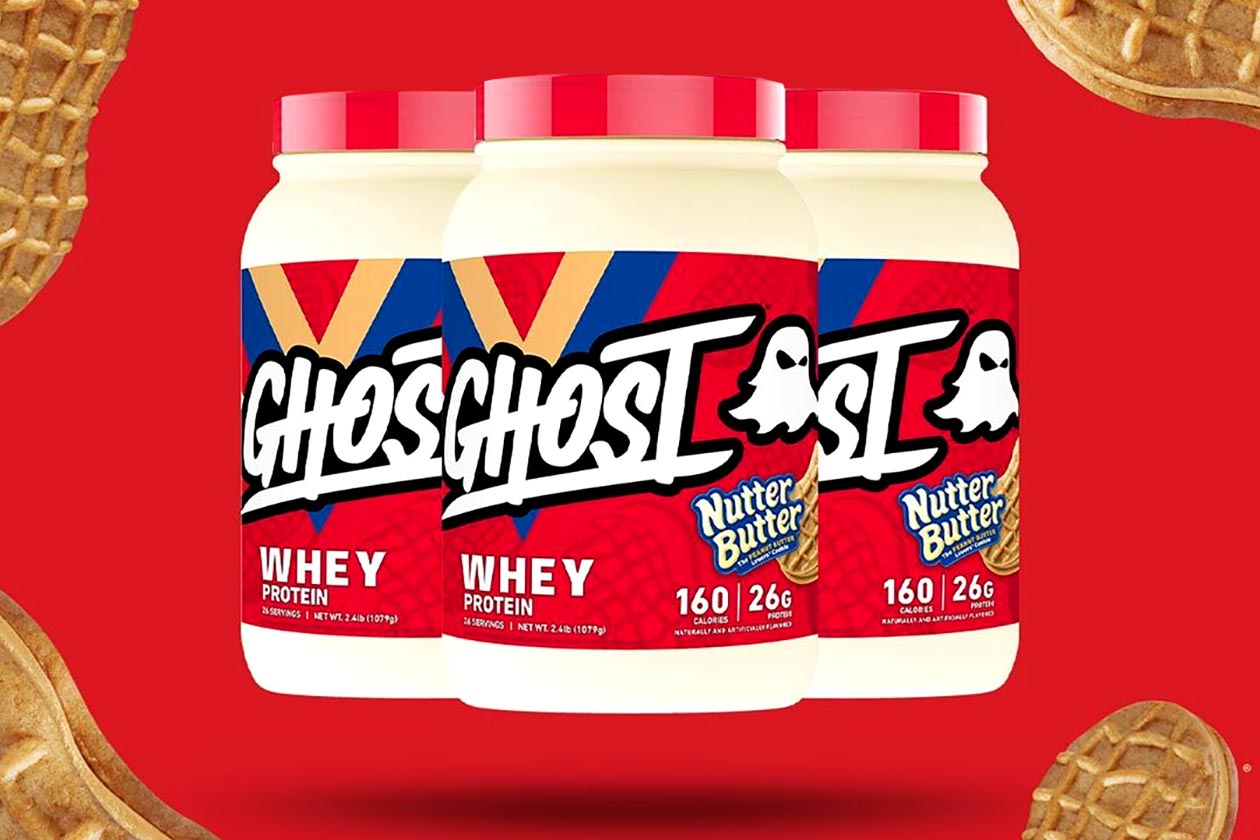 When Ghost's latest authentic flavor collaboration, Nutter Butter Ghost Whey, was unveiled last weekend, it was mentioned the product could be dropping in line with National Peanut Butter Cookie Day. Not too surprisingly, that expectation has proven true, and tomorrow in celebration of the day, the original lifestyle supplement company is indeed dropping the product.
The authentic Nutter Butter Ghost Whey, put together in partnership with the iconic cookie, will be available tomorrow directly from the brand's online store at precisely 1 PM Eastern Time. Fans are going to be able to purchase the flavor in the product's usual 2lb tub at $39.99, with the brand's ongoing 20% off coupon codes dropping it down to $31.99, and there will also be bundles available.
There is going to be the Nutter Butter Bundle with two tubs of the latest authentic Ghost Whey and a shaker, and the Cookie Bundle with a tub each of Nutter Butter and Chips Ahoy Ghost Whey, plus the shaker. As far as we know, the bundles will have an additional discount thrown in, with everything due to go live as mentioned, tomorrow at exactly 1 PM Eastern Time at ghostlifestyle.com.