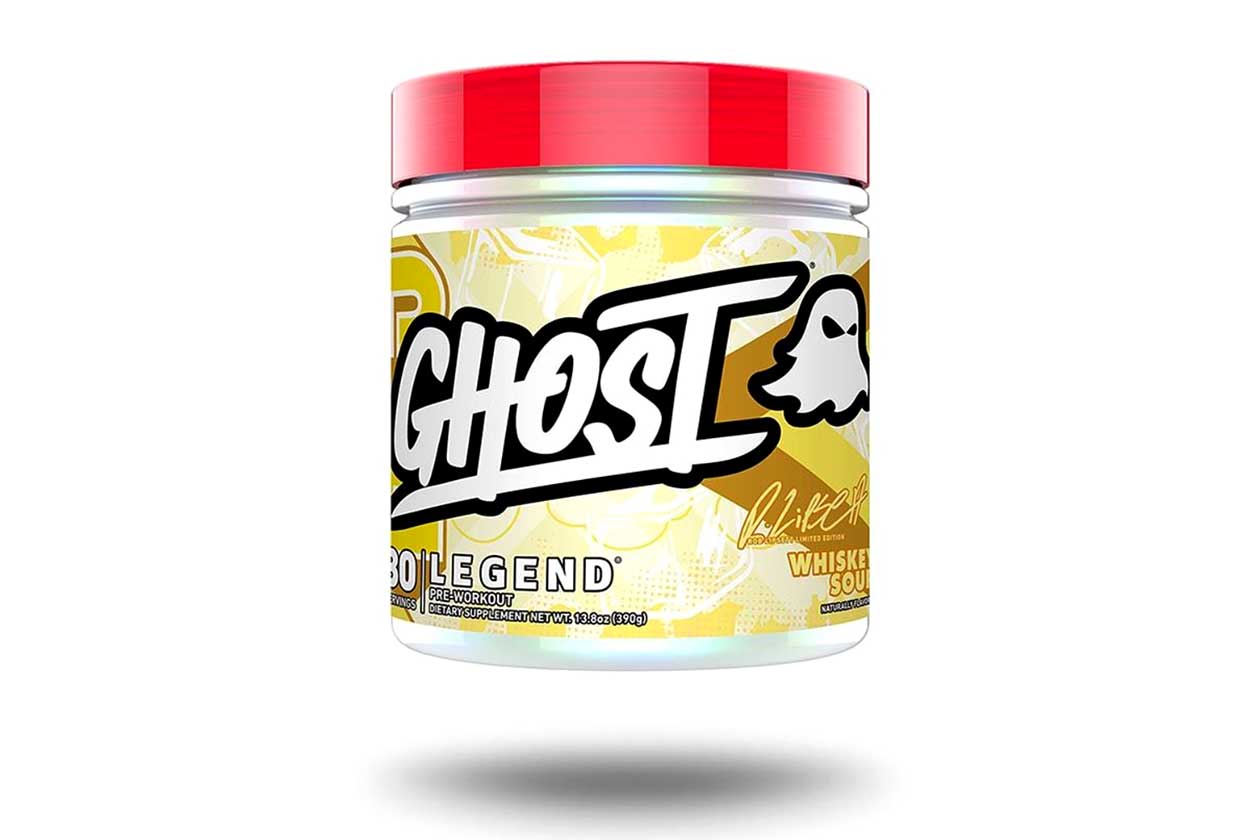 From one strength to another, Ghost has followed up the huge launch of its authentic Nutter Butter flavor of Ghost Whey with news of another collaborative effort. For its next launch, the original lifestyle brand is not partnering with another company but one of its ambassadors, similar to what we've seen it do over the years with Christian Guzman and Maxx Chewning.
The London-based fitness YouTuber Rob Lipsett is the ambassador Ghost is teaming up with this time around, and for a limited edition Whiskey Sour flavor of its pre-workout Ghost Legend. Rob Lipsett's Whiskey Sour will feature a slightly different formula, but more of a different version of the Europen Legend, which is different again from the one you'll found in the US.
Ghost's Rob Lipsett edition Ghost Legend comes with all of the same ingredients and dosages as the usual European Legend, with one added ingredient and a couple of increases. The lifestyle brand has upped the beta-alanine by 60% to 3.2g per serving, bumped up the Nitrosigine by 33% to a gram, and added the patent-pending performance booster ActiGin at 50mg.
The Whiskey Sour Ghost Legend is due to be out and available very soon, and while it is a spin-off of the European Legend, Ghost will be giving fans outside of the region the chance to get their hands on it. The majority of the stock is going to be available through Ghost's UK and Europe online store, with the US and Australia websites also getting the product, but in a limited amount.