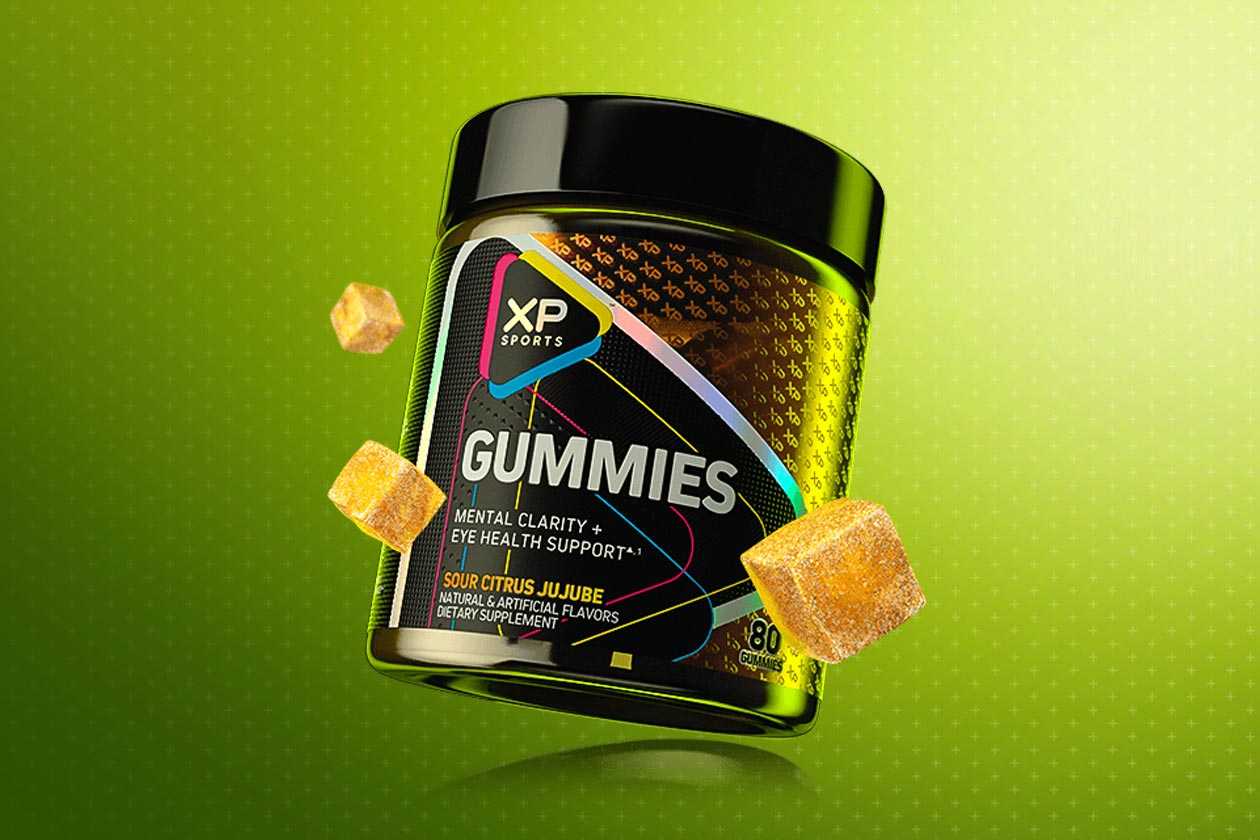 Over the past few days we've introduced Iovate's upcoming and well-branded gaming supplement brand XP Sports and gone into detail about its flavored powder product Boost. In this post, we're going to continue sharing information with more details on XP Sports Gummies, which features a different set of ingredients compared to Boost as well as the brand's other item, Zero-Lag.
Gummies is, of course, an edible gummy product that packs all of its ingredients, dosages, and gaming benefits into a serving of four Sour Citrus Jujube-flavored gummies. As mentioned, the ingredients in this one are different from Boost and Zero-Lag; most importantly, it does not contain with any caffeine, which is not the case for either of those other supplements.
XP Sports has created its simply named 'Gummies' to support mental clarity, focus, stress, and eye health. The product comes with the multi-effect SerinAid ashwagandha at 200mg per serving, and 167mg of another branded feature in AlphaSize alpha-GPC. The supplement also includes 50mg each of ginseng and theanine, and 30mg of FloraGLO for its eye health benefits.
Being that XP Sports Gummies, are indeed edible gummies, they do have some nutrition to them, but not a lot with 2.75g of carbohydrates and 11 calories per cube. That means if you eat a full serving of four you're looking at 11g of carbs, 7g of which is sugar, and 45 calories. The product is due to launch this summer, alongside XP's other, previously mentioned items, Boost and Zero-Lag.