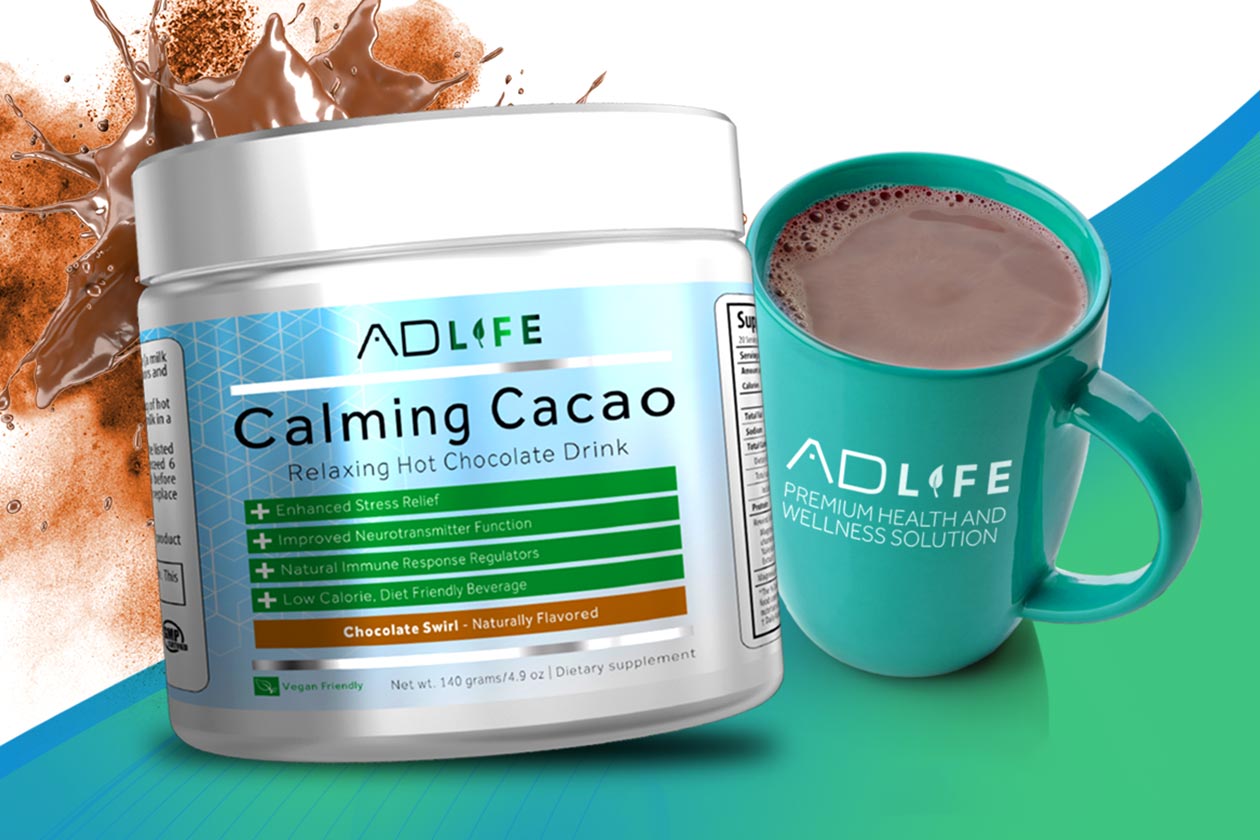 The typically hardcore brand Anabolic Designs, has put together a new supplement for its health and wellness line, the AD Life Series. The product is something we've seen from a few other brands, one of the first being Switch Nutrition with Adrenal Switch. Anabolic Designs' newest release is Calming Cacao, a hot chocolate drink designed to help you relax, reduce stress, and support your immune system.
The brand has infused Calming Cacao with a 700mg blend of magnesium, theanine, chamomile, reishi mushroom, valerian root, and hops. The interesting part about that combination is it doesn't include a whole lot of traditional sleep support ingredients. Many of the relaxation supplements we've come across take that route, providing more of a winding down before bed experience, as opposed to anytime relaxation.
Anabolic Designs has packed all of its Calming Cacao ingredients into a delicious chocolate-flavored powder that can be enjoyed with milk or water, and hot or cold, for a real hot chocolate-like drink. The product is available now through the brand's online store in tubs of 20 full servings, at a price of $31.99.