Jul 11th, 2020
Details have surfaced on another new product coming soon from Robert Irvine's brand Fit Crunch, and it's a little more exciting than the flavor we posted about earlier, due to being entirely new. The Fit Crunch FitBar is the product we have information on, which is a moderately high protein snack and is quite different from the brand's other bars in ingredients and macros.
Fit Crunch's FitBar is a more energy-focused, on-the-go product featuring a moderate amount of protein, a good amount of fat, and a relatively high carbohydrate count. Each of the 64g FitBars provides 12g of protein, 15g of fat, and as mentioned, a high amount of carbohydrates compared to the other macros at 30g with 14g of that sugar and 4g fiber, and 280 calories.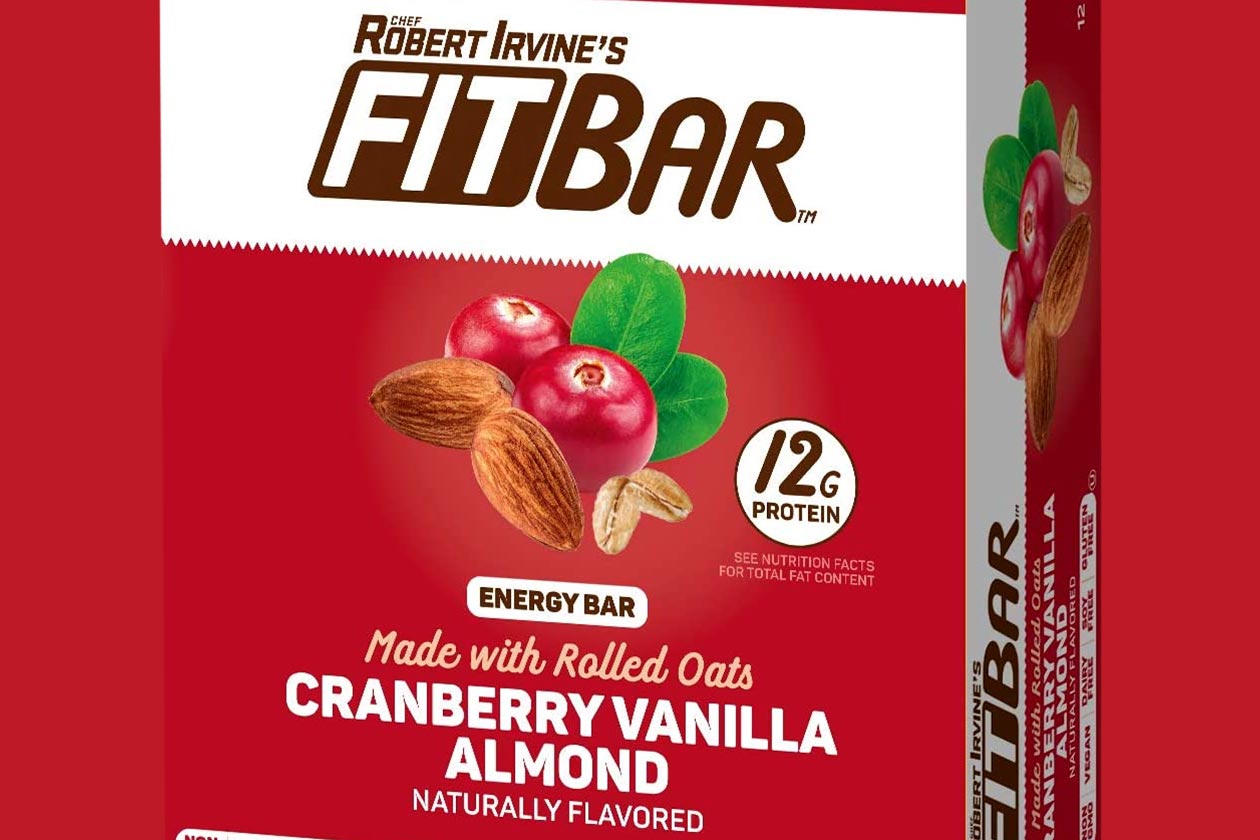 While the nutrition profile of the all-new FitBar is a big separator from the rest of the Fit Crunch functional offerings, it also separates itself by way of ingredients. The product is a completely plant-based, vegan-friendly snack primarily made with brown rice syrup, rolled oats, almonds, and peanuts. Pea isolate and hemp protein are in the mix as well to support that 12g of protein.
From what we can see, Fit Crunch's FitBar is not available but certainly sounds like it's nearing release. The product is due to hit the market with two flavors to choose from in Cranberry Vanilla Almond and Peanut Butter Chocolate. Fans will be able to pick up the moderate protein and high carbohydrate bar in boxes of 12, with Amazon to be one of the first places stocking it.