Primeval drops and maintains ingredients for its new version of Primalog
Jul 14th, 2020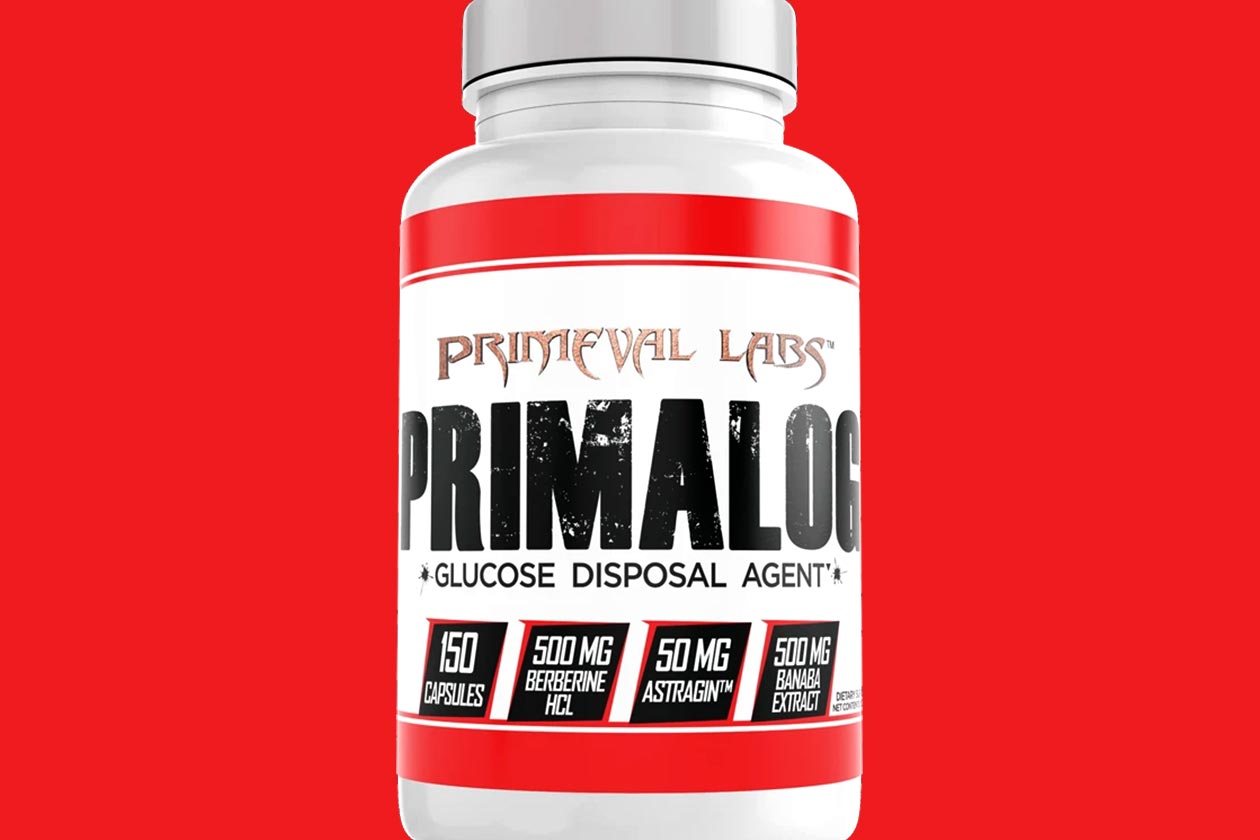 Primeval Labs has officially launched the new version of its glucose disposal agent 'Primalog', which we posted about last week. What we didn't have previously, was the formula behind the returning supplement, and as expected, it has changed. While the new Primalog now has a five-capsule serving size compared to the original's seven, the formulas aren't as different as we expected.
Primeval Labs has maintained most of the ingredients from the previous version of its glucose disposal agent, as well as some of their dosages. Of the original Primalog's nine main ingredients, the brand has carried over five, and added two new features to fill in the gaps. The ingredients no longer in the mix are AgmaMax agmatine, bitter melon, cyanidin 3-glucoside, and na-r alpha lipoic acid.
As for the ingredients Primeval Labs has kept on for its revamped Primalog, there is 100mcg less chromium at 200mcg, the same 1g of gymnema sylvestre, half a gram of banaba, 100mg of alpha-lipoic acid, and 66% more berberine at 500mg. You then have the brand's two new features, which are 125mg of cinnamon, and to improve absorption, 50mg of the premium AstraGin.
As mentioned, Primeval Labs has maintained a lot of its Primalog ingredients, and still promises to improve your body's utilization of carbohydrates for better performance and recovery. The supplement is now available from the brand's online store and for $10 cheaper than its predecessor at $49.99 for a bottle of 30 servings, or $33.49 if you use the limited time coupon 'CARBS'.