Vayu packs out its intra-workout as promised with a huge 60g serving size
Jul 4th, 2020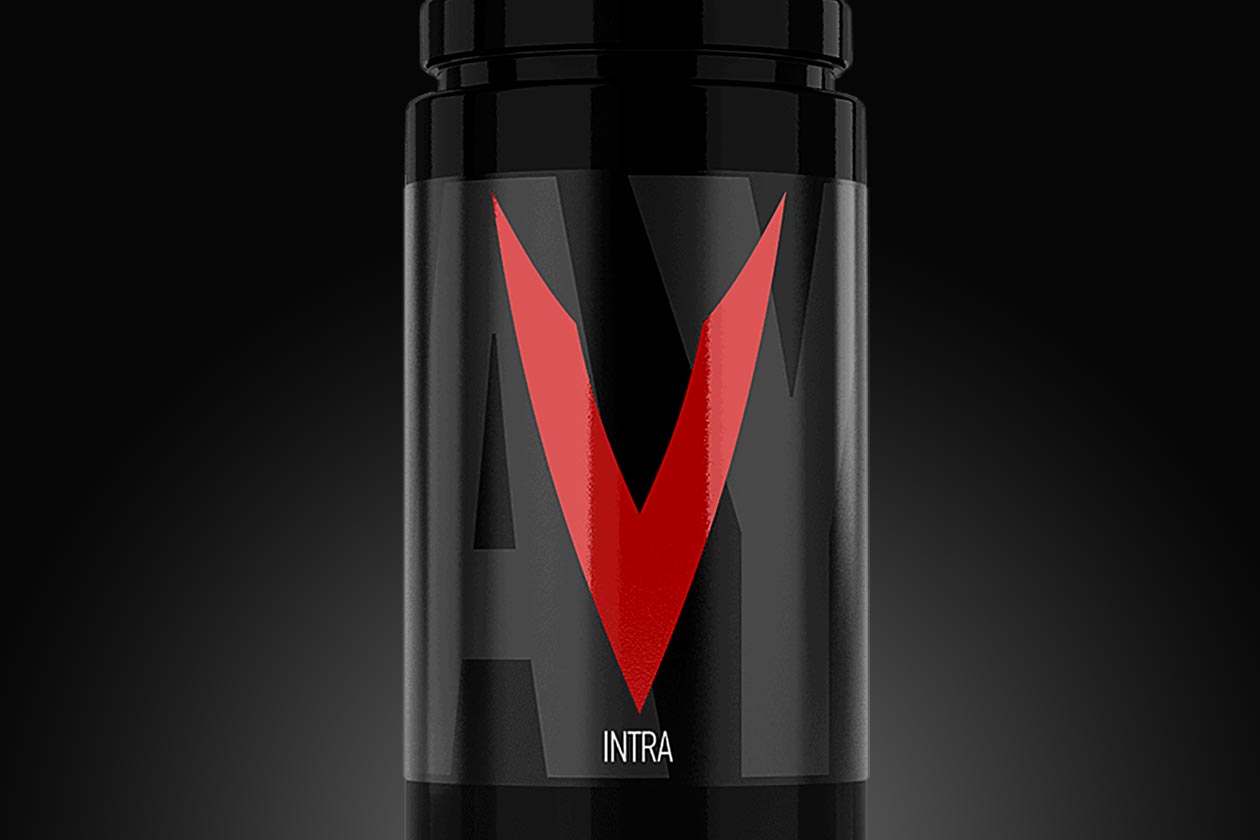 The up and coming, eye-catching German brand Vayu has dropped its intra-workout Intra to close out the week. According to Vayu, Intra was formulated without a budget, putting all of the focus on giving the supplement what it needed to be effective. Previously the brand confirmed five of the product's ingredients, which as suspected, are not all that makes up the full formula.
Vayu Intra was created to be taken during exercise or a workout — hence the name 'intra-workout' — to enhance hydration, endurance, and performance. As promised, the brand has packed out its latest and fifth overall supplement, with a huge 60g serving size. While a lot of that 60g is carbohydrates and protein, there are still plenty of ingredients outside of that.
Starting with the nutrition in Vayu Intra, each of its hefty 60g servings packs 32g of the quality carbohydrate Cluster Dextrin and 12.4g of protein from premium PeptoPro casein hydrolysate. Alongside that is a moderate 100mg of KSM-66 ashwagandha, 2g of creatinol-o-phosphate, a gram each of betaine, taurine, and Glutapep16, electrolytes, a solid 4g of citrulline malate, n-acetyl-l-cysteine, and BioPerine black pepper.
As mentioned, and as you can see, Vayu has well and truly packed out Intra, all in an effort to support and fuel you throughout an intense and grueling workout. You will notice that BCAAs and EAAs are not in there despite being quite common in intra-workouts, although for that, the brand suggests you stack Intra with its amino mTOR, which is just as loaded.
You can grab Intra from Vayu's major retail partner Gigas Nutrition, who does ship internationally, with the product coming in 20 serving tubs and just the one flavor available in Wild Berry. The price on the supplement is quite high, but to be expected with the approach the brand took, sitting at €79 (88.84 USD) and overtaking mTOR as the most expensive item in the growing Vayu lineup.