Aug 31st, 2020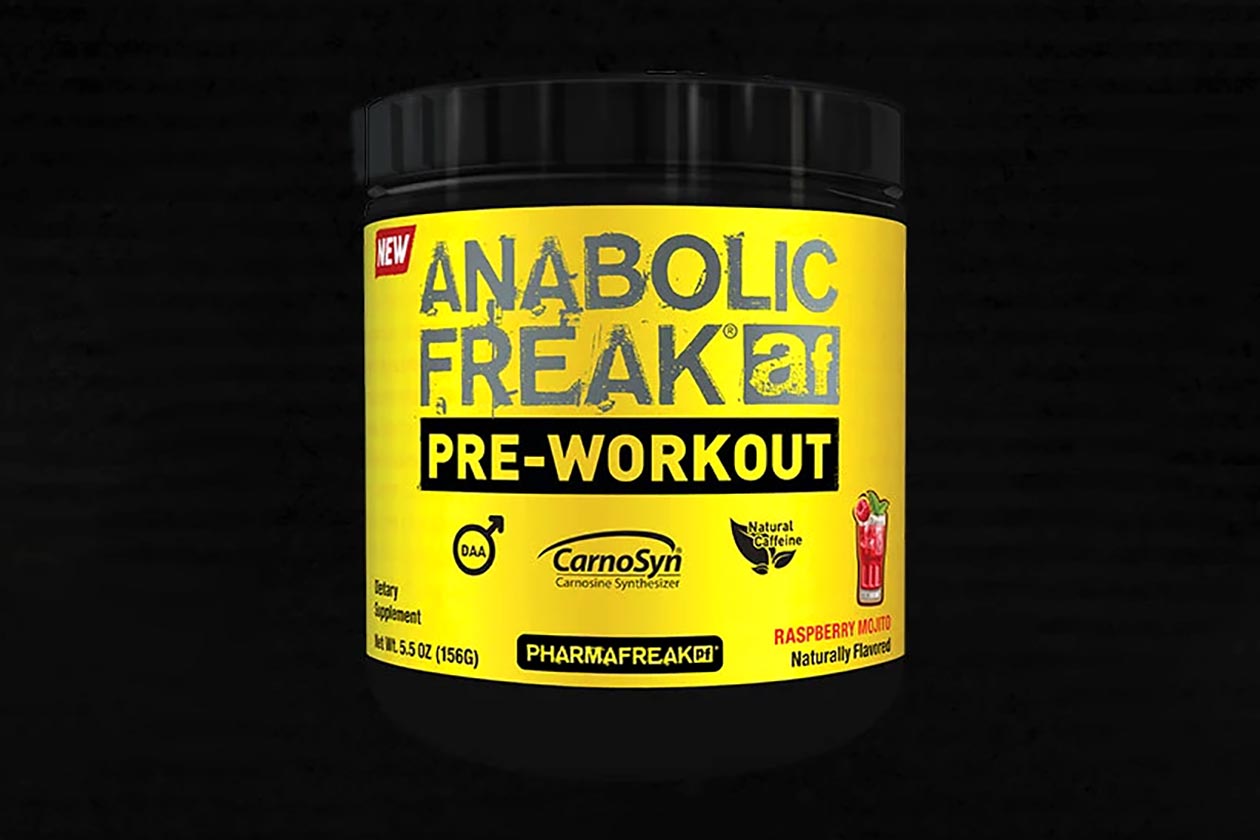 As promised, PharmaFreak, the brand that brought you Ripped Freak, has launched its hybrid supplement today, Anabolic Freak Pre-Workout. It is a spin-off of PharmaFreak's Anabolic Freak featuring muscle building and pre-workout ingredients. The only place stocking the product is Bodybuilding.com, which has it on sale right now down to $29.99 for a tub of 20 servings.
As for the formula behind PharmaFreak's Anabolic Freak Pre-Workout, you get almost every ingredient from the original Anabolic Freak, with the exception of rhodiola and a few dosage differences. All of the supplement's other compounds are still in the mix with vitamin d, b6, and b12, folic acid, resveratrol, and Anabolic Freak's key ingredient, d-aspartic acid at 3.12g per serving.
The features PharmaFreak has thrown into Anabolic Freak Pre-Workout to ensure it delivers on the 'Pre-Workout' part of its name include 1.6g of the performance enhancer CarnoSyn beta-alanine and 200mg ornithine. Being a pre-workout, the classic stimulant caffeine is in there as well, at a moderate 250mg per serving, and it's natural caffeine coming from green tea extract.
Once again, Anabolic Freak Pre-Workout is now available exclusively through the online supplement retailer Bodybuilding.com. Its regular price at the retailer is $39.99, but it is currently 25% off at $30. When it comes to flavors, there is just the one to choose from at the moment in Super Punch.