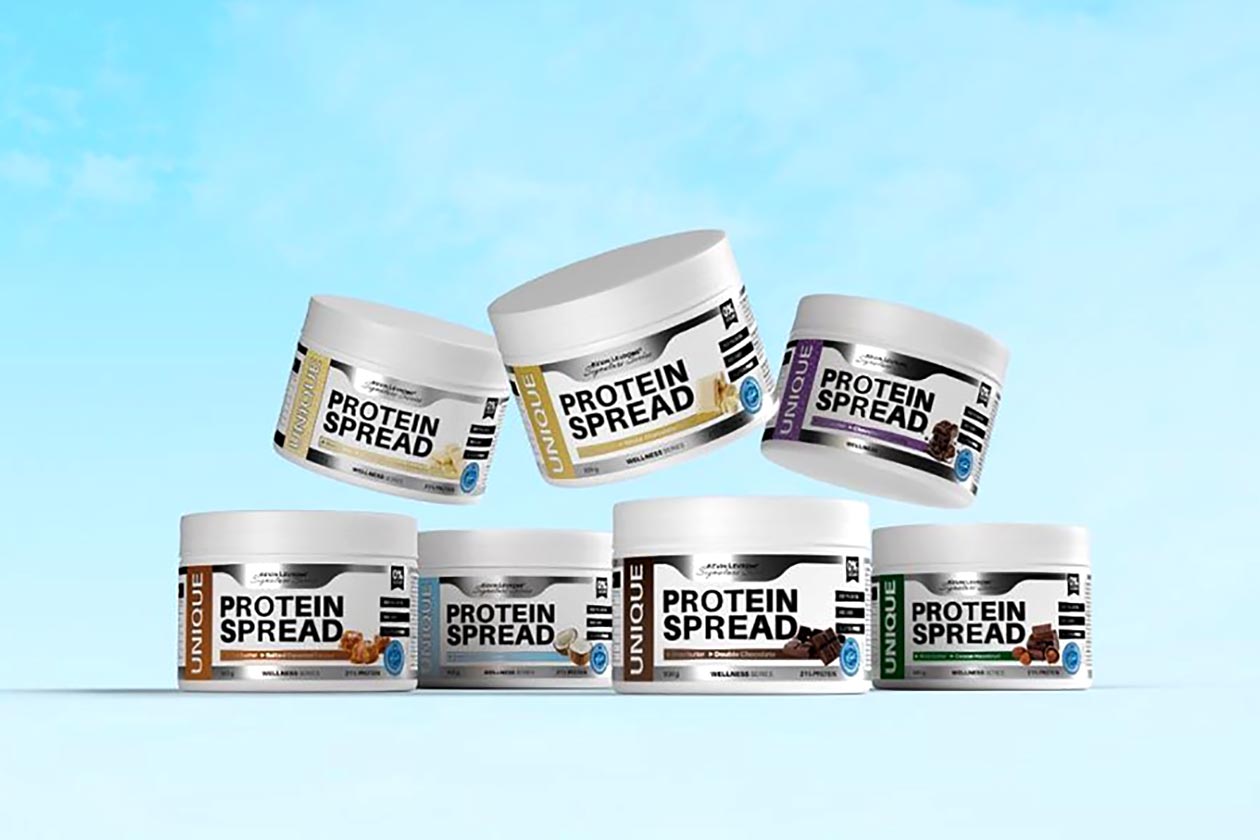 Kevin Levrone's brand, Levrone Signature Series, who recently announced it is finally making its way to the US market, has unveiled an all-new functional product for its lineup in Europe. The upcoming item is fairly self-explanatory with 'Unique Protein Spread', which gets its name from the protein bar the brand dropped in 2018 with the 'Unique Protein Bar'.
Levrone Signature Series' Unique Protein Spread is indeed a smooth and soft spread, that's high in protein and low in calories. We don't have its exact macros just yet, but the product is going to be launching in quite a variety of flavors. The Unique Protein Spread will have seven options on its menu when it debuts, including coconut, chocolate, and caramel flavors.
As mentioned, the Unique Protein Spread is coming soon to Levrone Signature Series' main line of products over in Europe. It is said to be available there sometime soon, so for those of you in that part of the world, you can look forward to seeing it on shelves and in stores in the near future.