Peanut butter-based fourth flavored joins Bhu Foods' Keto Bites menu
Sep 15th, 2020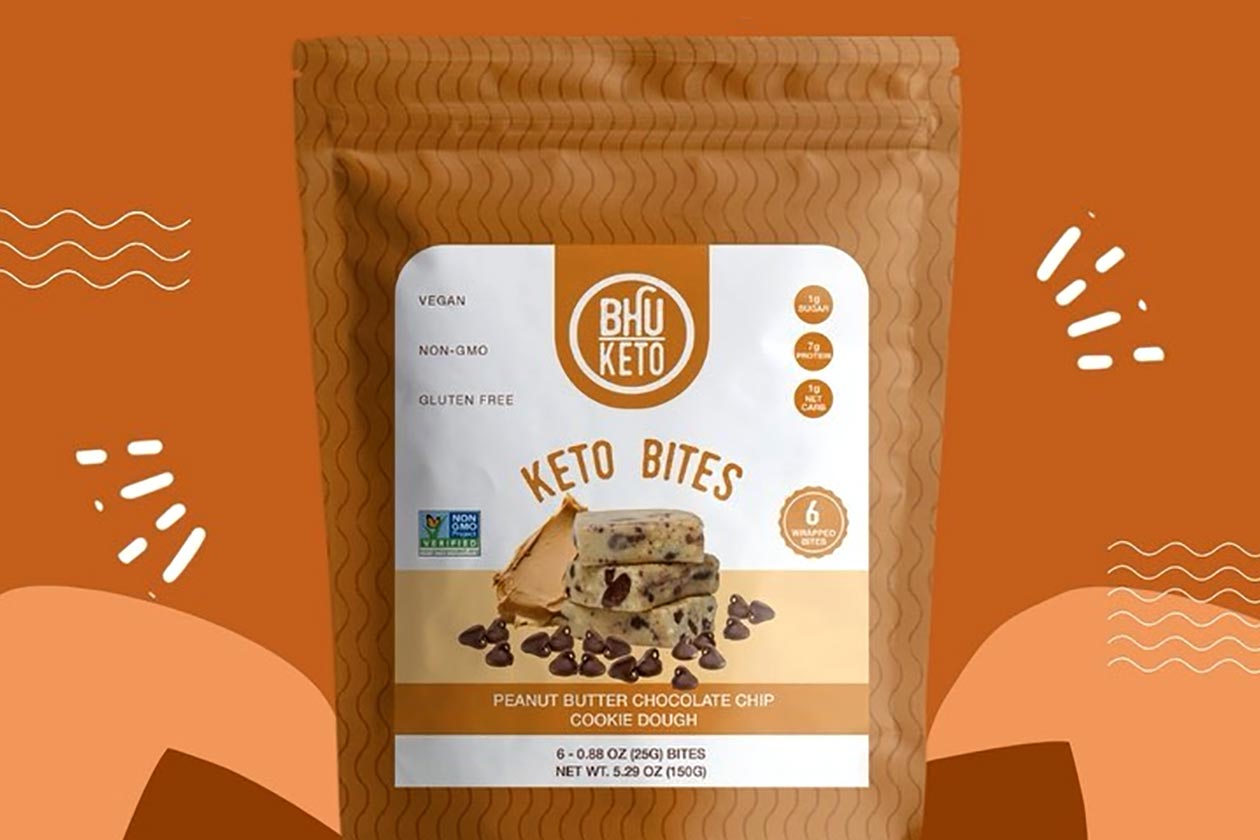 Keto Bites is Bhu Foods' bag of individually wrapped, bite-sized keto-friendly snacks made mostly with cashews alongside prebiotic fiber, cocoa butter, and pea protein for extra protein. They hit shelves in August of last year in three flavors, all naturally sweetened with monk fruit in White Chocolate Macadamia, Double Dark Chocolate, and Chocolate Chip.
This week, Bhu Foods is welcoming its first new flavor for Keto Bites since its launch with Peanut Butter Chocolate Chip Cookie Dough, which is, of course, made with a peanut butter base as opposed to cashews. The macros on the flavor are much the same as the others with 10g of fat per bite, 7g of protein, 7g of carbohydrates with only a gram of sugar, and 140 calories.
Bhu Foods' Peanut Butter Chocolate Chip Cookie Dough Keto Bites are now available from its website at $21.99 for two bags, each with six individually wrapped bites. There is also a variety bundle which previously had one of each of the three original flavors but now includes the new flavor, giving it a total of four bags at $39.99.