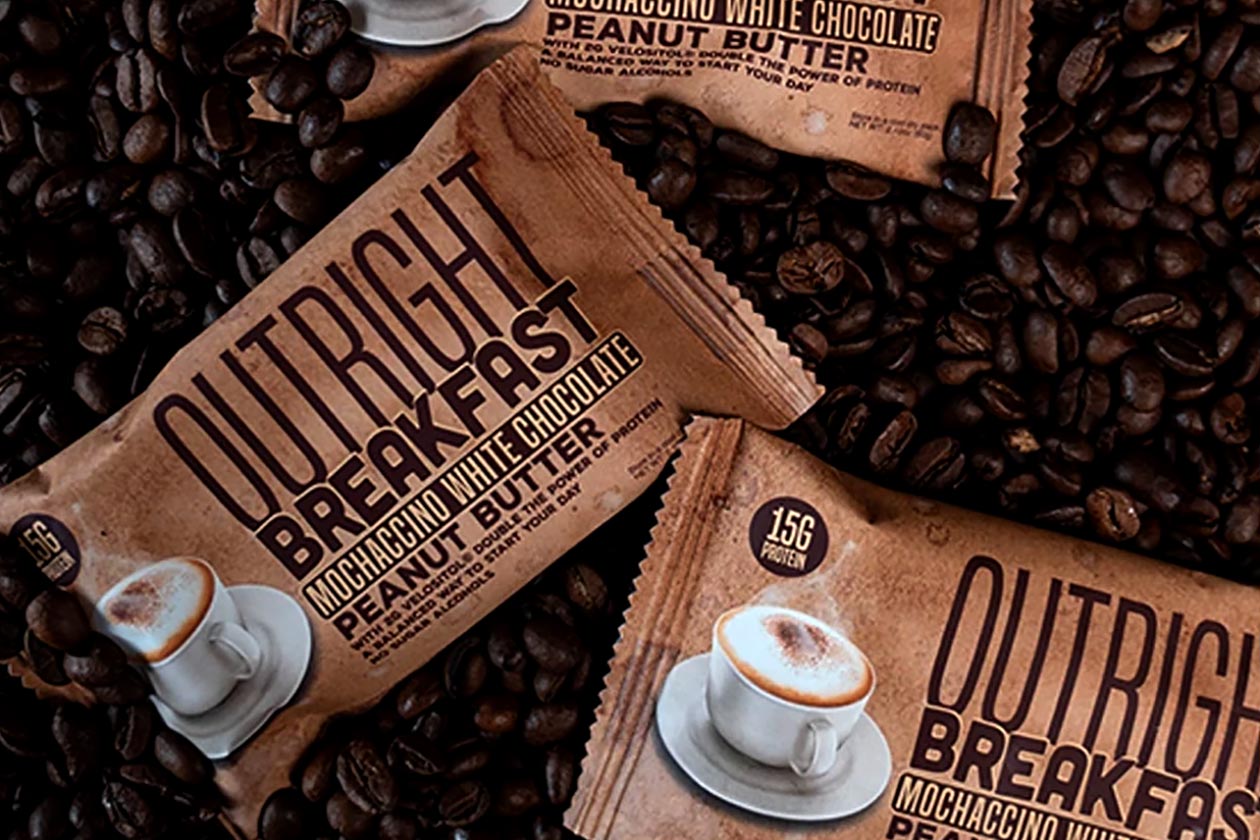 One of the more interesting products Marc Lobliner's functional brand Outright announced over the past few months was the Outright Breakfast Protein Bar. The spin-off of the Outright Protein Bar stands out not just because of its breakfast angle and fitting Mochaccino White Chocolate flavor, but it's also infused with the muscle protein synthesis enhancer, Velositol.
The Outright Breakfast Protein Bar features a full 2g of Velositol alongside a typical nutrition profile for the product and a combination of real food ingredients, including peanut butter, whey isolate, dextrose, and honey. It provides a reasonable 15g of protein per bar, 25g of carbohydrates with 20g of that sugar, 14g of fat (4g saturated), and a rather high-calorie count of 280.
You can now purchase the long-awaited Outright Breakfast Protein Bar from Tiger Fitness both individually or in boxes of 12. Interestingly, the price on the Velositol enhanced product is no different from any of the regular Outright Protein Bar flavors at $2.49 each or $24.99 for a box. It's interesting because that hasn't been the case for all of the product's spin-offs, such as the higher protein crisp version at $2.69 each and $26.99 a box.