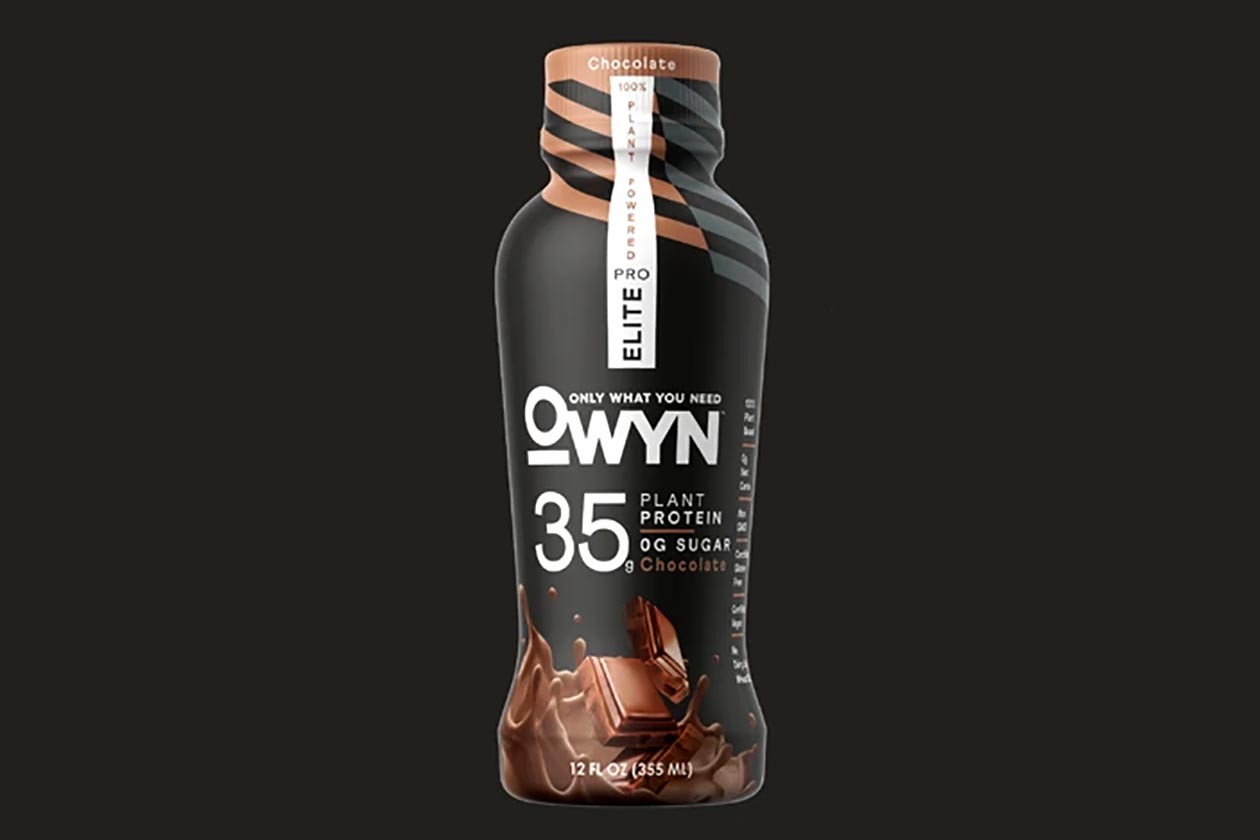 The plant protein brand OWYN, which stands for 'Only What You Need', is known for its convenient, on-the-go protein shakes, with its original shake packing a moderate 20g of protein. The widely available brand has now launching another protein beverage, although this one has almost twice as much protein, introducing the OWYN Elite Pro Plant Protein RTD.
While OWYN's original protein shake comes with 20g of protein per RTD, the new Elite Pro product has 75% more at 35g, all still coming from plant-based, vegan sources in pea and pumpkin seed protein. The other macros making up the product's nutrition profile include 7g of carbohydrates with absolutely no sugar, 7g of fat, and a calorie count of 230.
Much like OWYN's regular protein shake, the new Elite Pro Plant Protein RTD is naturally flavored with monk fruit, and it comes with an added greens blend made up of spinach, kale, and broccoli. The product is available in cases of 12 shakes in Chocolate and Vanilla flavors, and directly from the brand's website, it'll cost you $49, versus OWYN's original RTD at $35.99 for 12, but with that lower amount of protein.