Ghost unveils its most exciting energy drink flavor last with Sour Patch Kids
Sep 3rd, 2020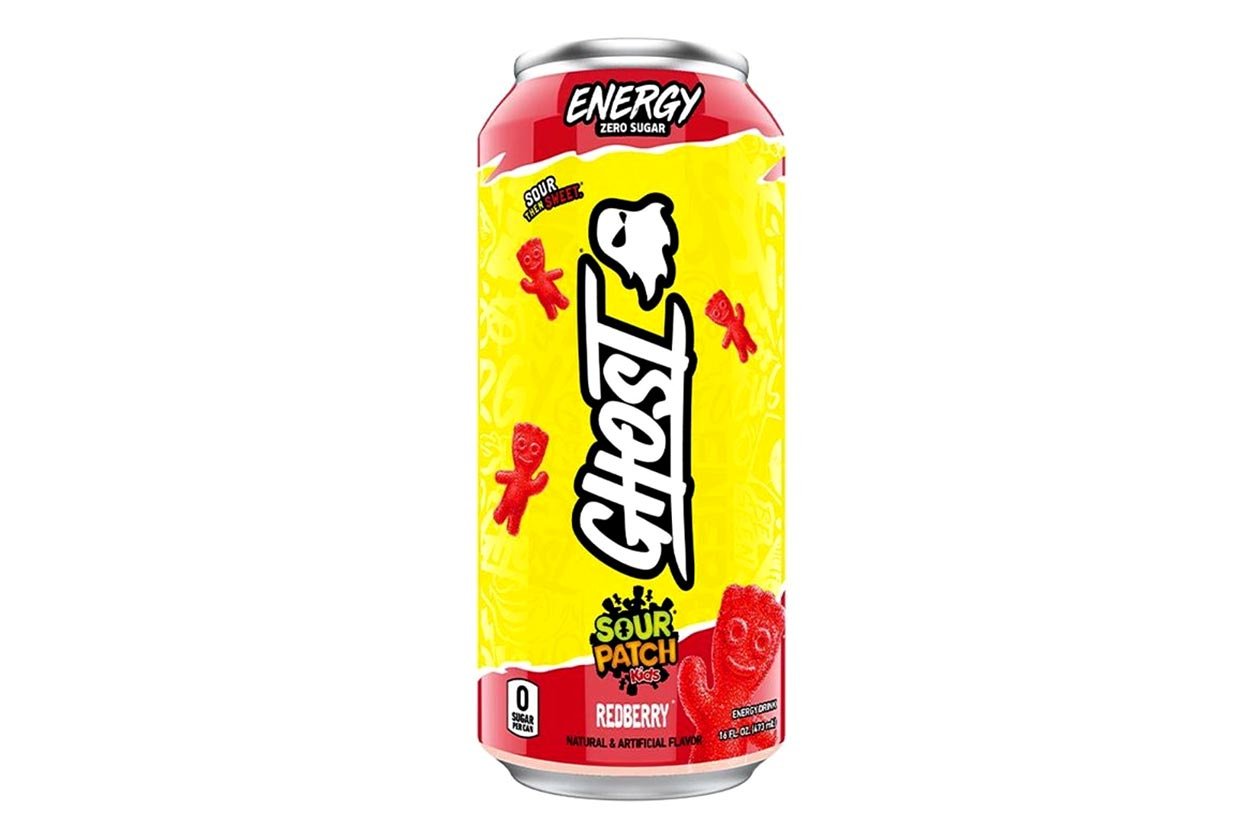 Ghost recently named three of the four flavors of its highly-anticipated energy drink with Citrus, Tropical Mango, and an authentic Warheads Sour Watermelon, similar to what we've seen for some of its supplements. At the time, the brand did say the one other option would be another authentic collaboration, which has now been confirmed, and it seems it did save the best for last.
Ghost Energy's fourth flavor sees the lifestyle brand team up with Sour Patch Kids candy once again, another flavor we've seen it did for some of its supplements. For the Ghost energy drink, the collaboration is going to be Sour Patch Kids Redberry, packed full of ingredients to increase energy and focus on-the-go with the likes of acetyl-l-carnitine, Neurofactor, alpha-GPC, and caffeine.
As far as we know, Ghost is still planning to roll out Ghost Energy over the next few weeks, distributing to several stores and stockists outside of GNC, who is its exclusive supplement retailer in the US.