Animal puts its pack twist on the superfood category with Animal Greens
Oct 16th, 2020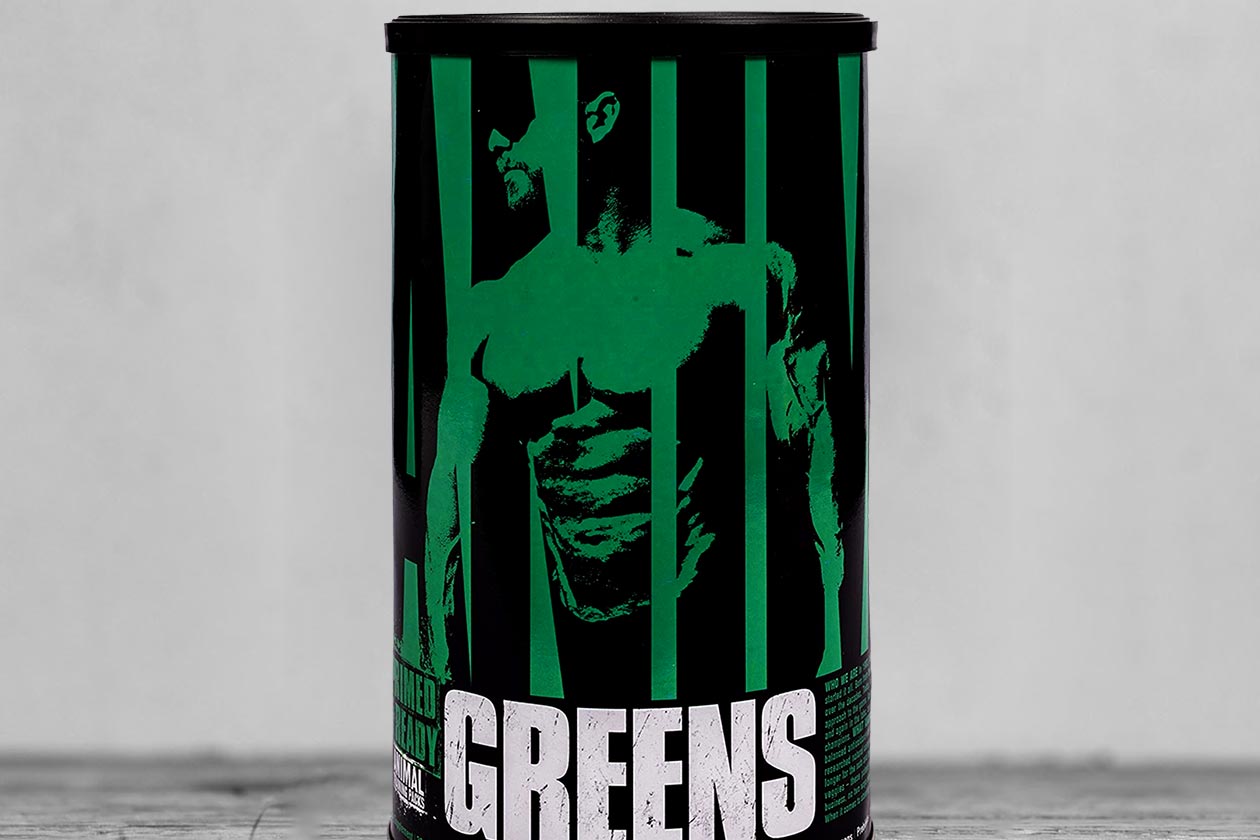 Over the past few months, the hardcore legacy brand Animal, has put out a few health and wellness-focused products with Animal Immune Pak, Immune Pak in powder form, and Animal Juiced Aminos Immune. Details have now surfaced on Animal Greens, the supplement company's entry into the superfood category, which has seen an incredible amount of growth this year.
In typical Animal style, the all-new Animal Greens doesn't come in flavored powder, but capsules, all wrapped up in convenient, single-serving packs, just like the brand's original multivitamin, Animal Pak. You can see the fully transparent combination of ingredients Animal Greens brings together in the facts panel below with a combined total of just over 6g of actives.
One serving of Animal Greens comes with 3.5g of greens, including half a gram each chlorella and alfalfa, and a gram each of wheatgrass and spirulina. Animal then has a 1.5g blend of phytonutrients and antioxidants with the likes of maca, goji berry, turmeric, and beetroot, then finally, one last blend to support gut health and digestion with a 1.25g mix of seven ingredients.
Animal has yet to add Animal Greens to its own online store at animalpak.com, although you can now pre-order its first-ever superfood supplement from the retail giant Amazon. Through there, you can secure yourself a can of 30 packs, which is the usual 30 servings, at a price of $29.95, with free shipping, and pre-orders listed as going out on Tuesday of next week.