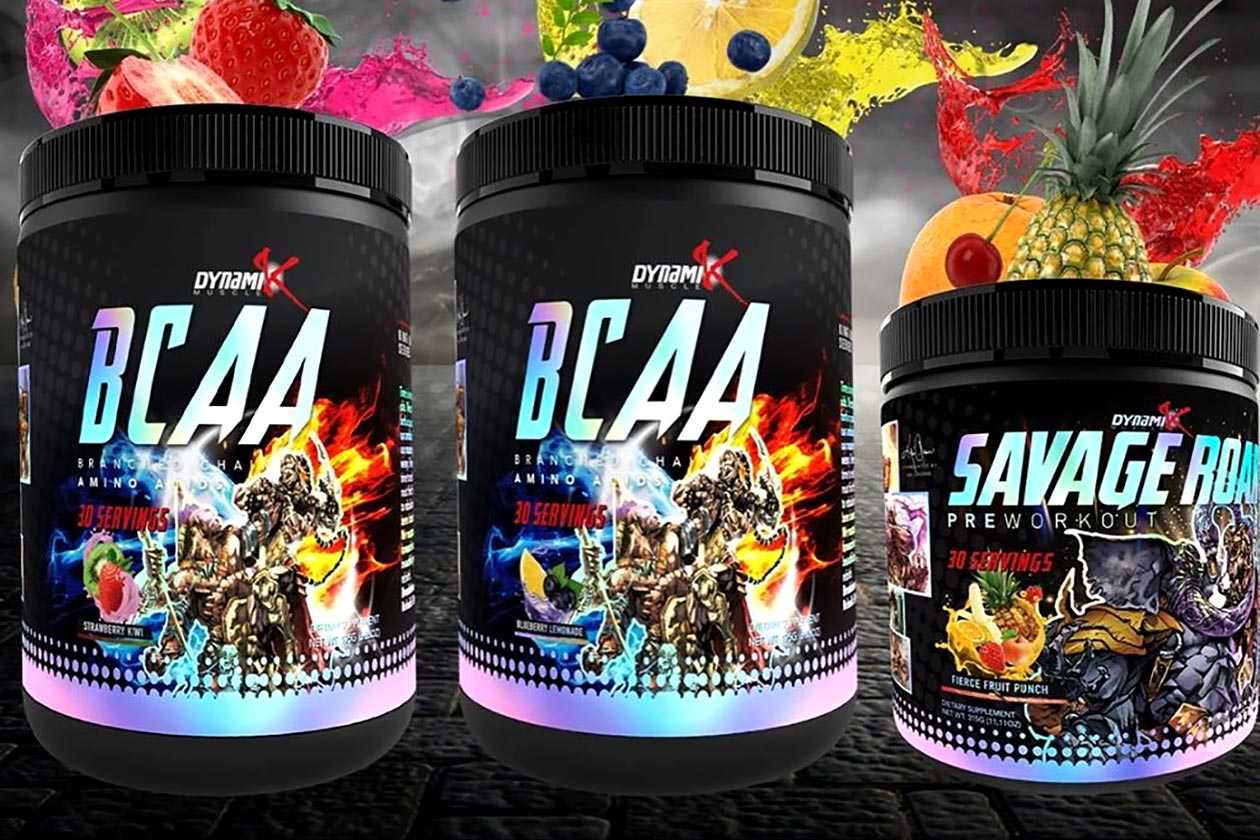 This week, Kai Greene's supplement company Dynamik Muscle brought its original stimulant fat burner Eviscerate over to its King Kai Series with its own King Kai-style label design and an updated formula. The brand didn't actually just stop at the weight loss product for new releases this week, as it also introduced a handful of new flavors for its amino and pre-workout.
Dynamik Muscle has finally expanded its King Kai Series BCAA menu, which previously only had one flavor on it, and added another option to its stimulant pre-workout, Savage Roar. Now available for Dynamik's relatively straightforward BCAA are Strawberry Kiwi and Blueberry Lemonade flavors, with the addition to Savage Roar being a cocktail-inspired Pina Colada.
All three of Dynamik Muscle's flavor extensions are available through its website, where the brand is also still running is strong 40% off sale, dropping both BCAA and Savage Roar down to $29.99 a tub.