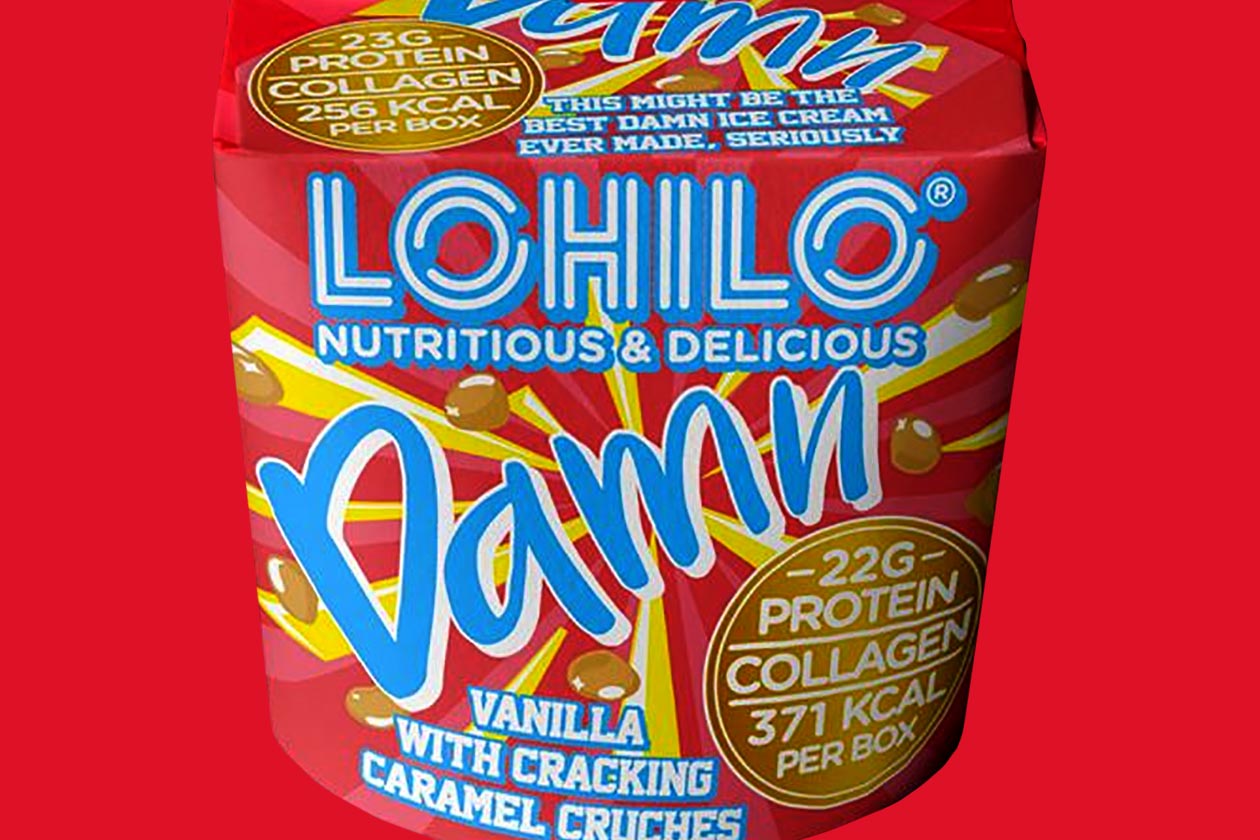 Swedish functional food company Lohilo, the maker of our top-rated protein snack in its high protein ice cream bar, has introduced a new flavor of its equally delicious pots of protein ice cream. That product already has plenty of options to choose from, including enjoyable creations such as Caramel Chocolate, Salted Caramel, Banana Split, and Cookie Dough, to name a few.
The newest addition to Lohilo's frozen functional family is quite a unique flavor of protein ice cream called Damn. It is vanilla-flavored with crispy and crunchy caramel pieces throughout and a slightly different formula. Lohilo's all-new Damn flavor of ice cream is actually collagen-based but still provides a good amount of protein per pot at 22g with a total of 371 calories.
The product is already out and available for purchase from Lohilo stockists in its home country of Sweden, so for those in that part of the world, be on the look out.