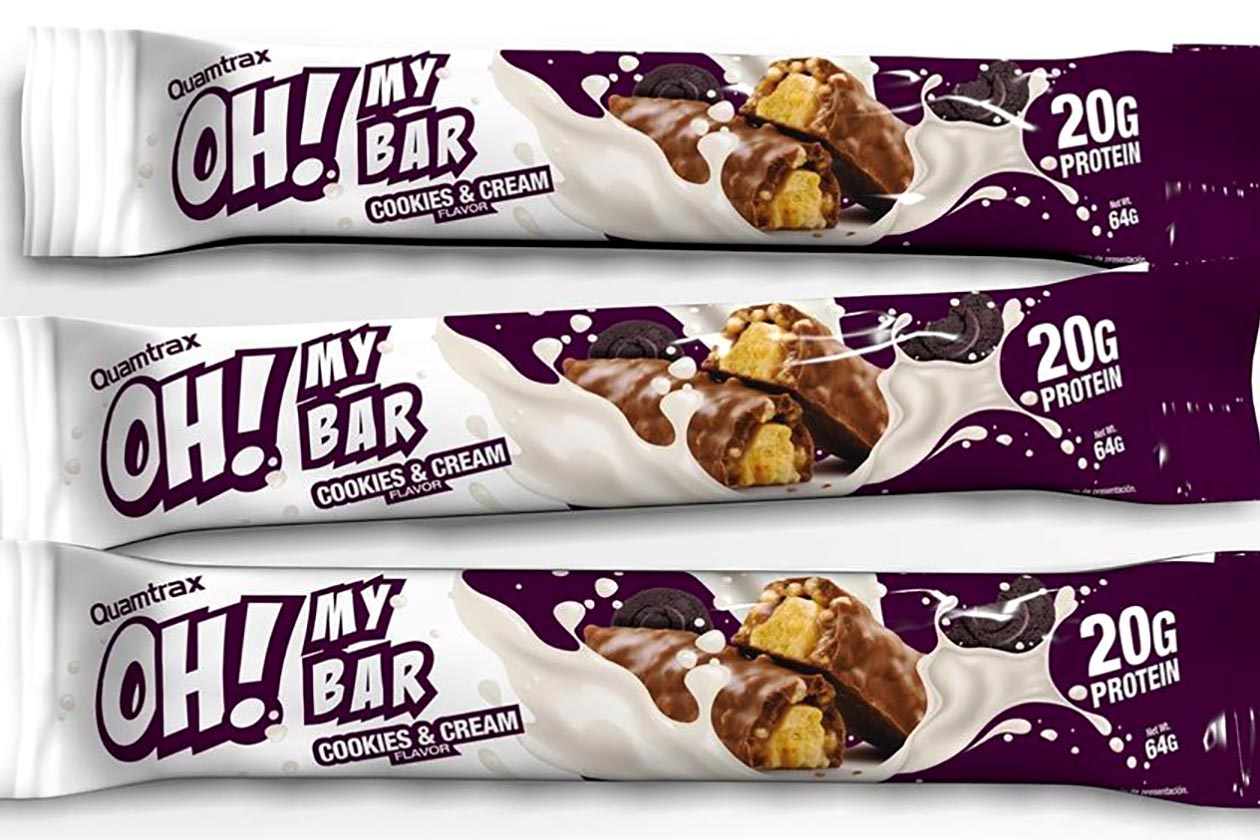 Spanish supplement company Quamtrax Nutrition has introduced a new protein bar this month, welcoming the uniquely named product, Oh! My Bar. The snack looks to feature a similar kind of build to the popular Warrior Crunch and Smart Bar from PhD Nutrition, with a somewhat tall and long main body, surrounded by crispy protein pieces and a sweet chocolate coating.
Oh! My Bar from Quamtrax Nutrition comes packed with the usual amount of protein at 20g per bar alongside 23g of carbohydrates with 2.2g of that sugar, 11g of fat, and 220 calories. The nutrition profile is fairly typical for a protein bar, and similar to those product's mentioned earlier — Warrior Crunch and Smart Bar — and has hit the market in two rather tasty looking flavor options.
Quamtrax Nutrition's Oh! My Bar is available now in its home country of Spain in Chocolate Brownie and Cookies and Cream. One of the places you can go to grab the product is USA Fitness, which has the protein bar in both flavors priced at €26.40 (30.96 USD) for a box of 12.