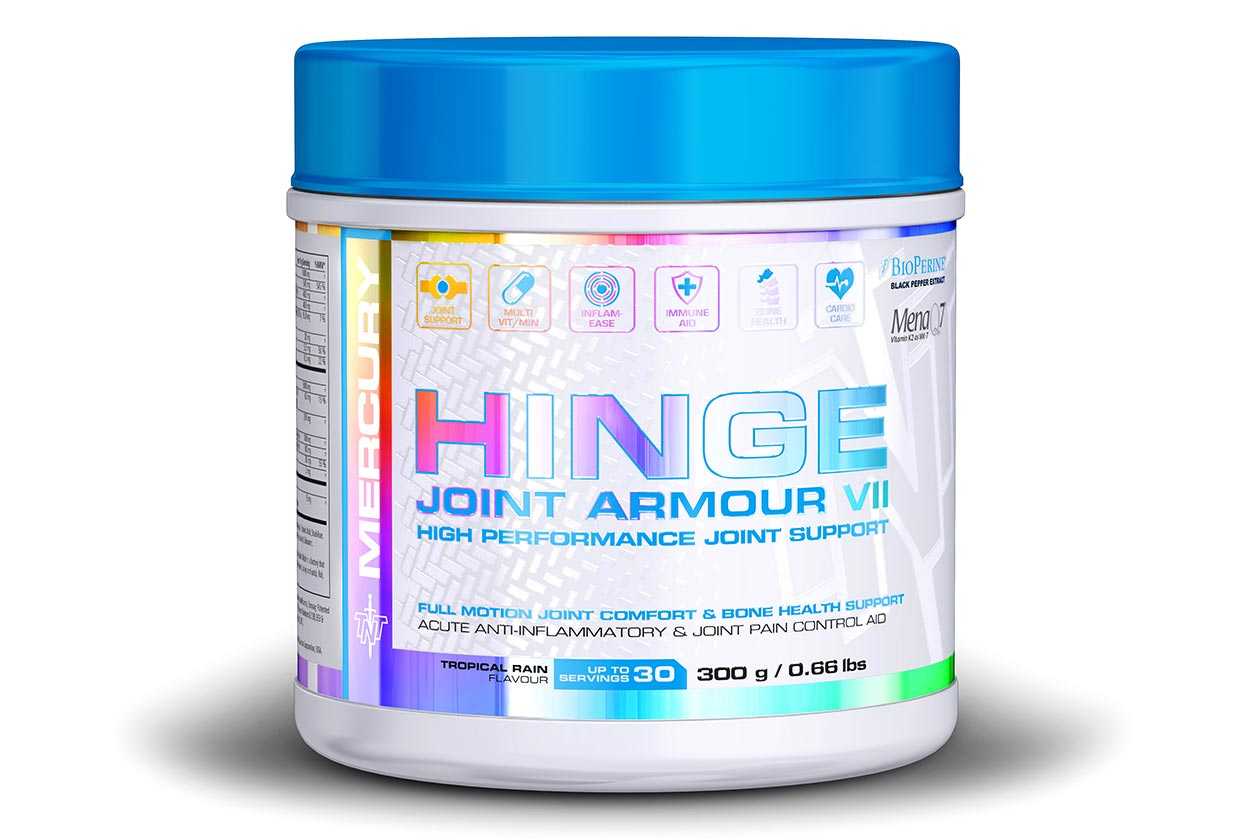 A few weeks ago, the South African brand TNT Mercury announced that it would be rolling out two new entries into its health and wellness line of supplements, the Prime Series. Those items were Prime Collagen, featuring collagen, Dermaval, a blend of superfoods, and Prime Vegan Protein, a plant-based, vegan-friendly protein powder, packing 20g of protein per serving.
Both of those products have made their way into stores since they were announced, and now TNT Mercury is getting ready to roll out another addition to its Prime Series, due to arrive in November. Hinge is the name of the next new supplement from the brand, a complete and comprehensive joint formula to help maintain and protect bones, joints, cartilage, tendons, and ligaments.
As for the combination of ingredients, TNT Mercury has brought together for its Prime Series Hinge, it has a formula as comprehensive as its list of benefits. The brand has brought together a massive variety of ingredients for this one, including a full family of vitamins, common joint compounds such as glucosamine and MSM, as well as ashwagandha, boswellia, cissus, and more.
You can see the formula behind TNT Mercury's Hinge in the facts panel above, with each of its ingredients transparently dosed, so you know exactly how much of everything you're getting per serving. A full bottle of the product comes with the usual amount of 30 servings, enough to get you through the month, and it is flavored, coming in the one Tropical Rain option.