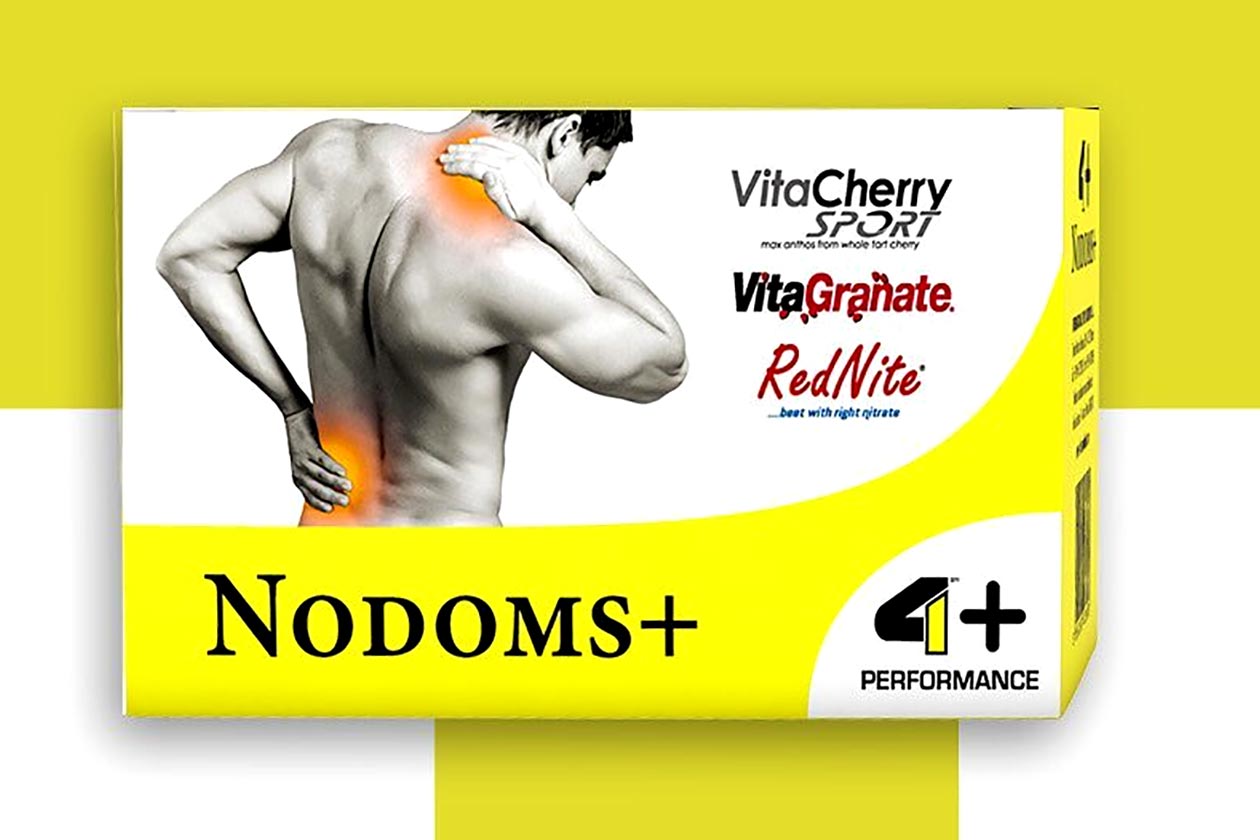 NODOMS+ is a new supplement from the Italian brand 4+ Nutrition that says what it's all about in its name. The company created it to improve recovery and reduce delayed onset muscle soreness, also known as 'DOMS'. Four main ingredients power the product, all of which have been included to improve overall recovery, with three of them being premium, branded ingredients.
4+ Nutrition's NODOMS+ is a flavored supplement that comes in convenient, single-serving stick packs. Each of those sticks features 450mg of VitaCherry Sport tart cherry, 250mg of VitaGranate pomegranate, and half a gram of Rednite beetroot. The product's last ingredient is the only non-branded one in the formula with 150mg of black currant, added for its antioxidant properties.
NODOMS+ is out and available in 4+ Nutrition's home country of Italy in boxes of 20 single-serving stick packs, and it has just the one flavor to choose from at the moment in Blueberry.