Nov 13th, 2020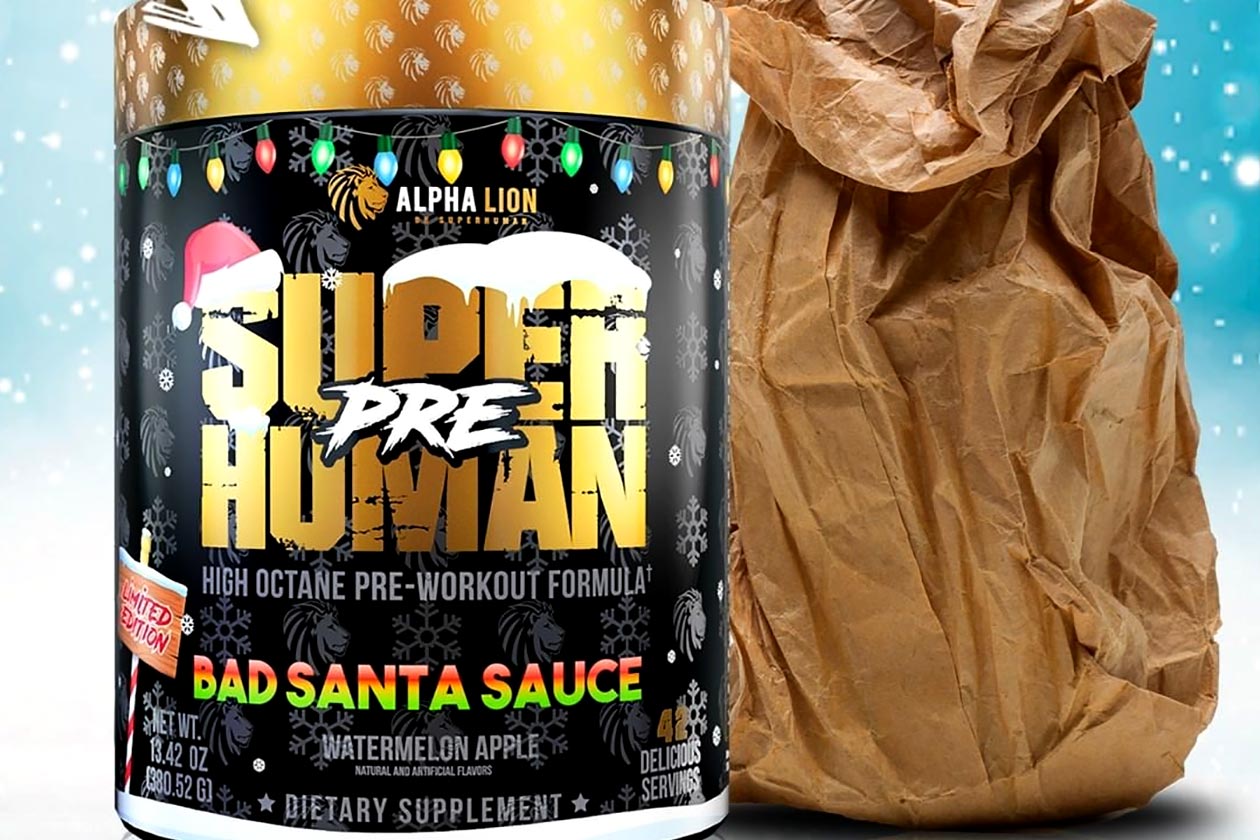 Alpha Lion is the latest supplement company to reveal the special edition product it has put together for the holiday season, which was expected, as it's done it before. Fans may remember the brand did a limited Christmas flavor for its pre-workout Superhuman called Elf Juice, with the name of its grape and banana flavor combination being Griswold Grape.
The product Alpha Lion has put together for Christmas this year is another special edition spin-off of its Superhuman pre-workout, which keeps its regular name as 'Superhuman Pre'. The flavor however, is something quite different with Bad Santa Sauce, another fruity concoction bringing together the refreshing tastes of watermelon and apple.
Alpha Lion is keeping its Bad Santa Sauce Superhuman extremely limited, only producing 1,000 units. The product is launching on Black Friday with an undoubtedly strong sale. Those of you signed up to the brand's insider email will also get access to the special edition pre-workout 24 hours before everyone else, so be sure to sign up if you haven't already.