Nov 25th, 2020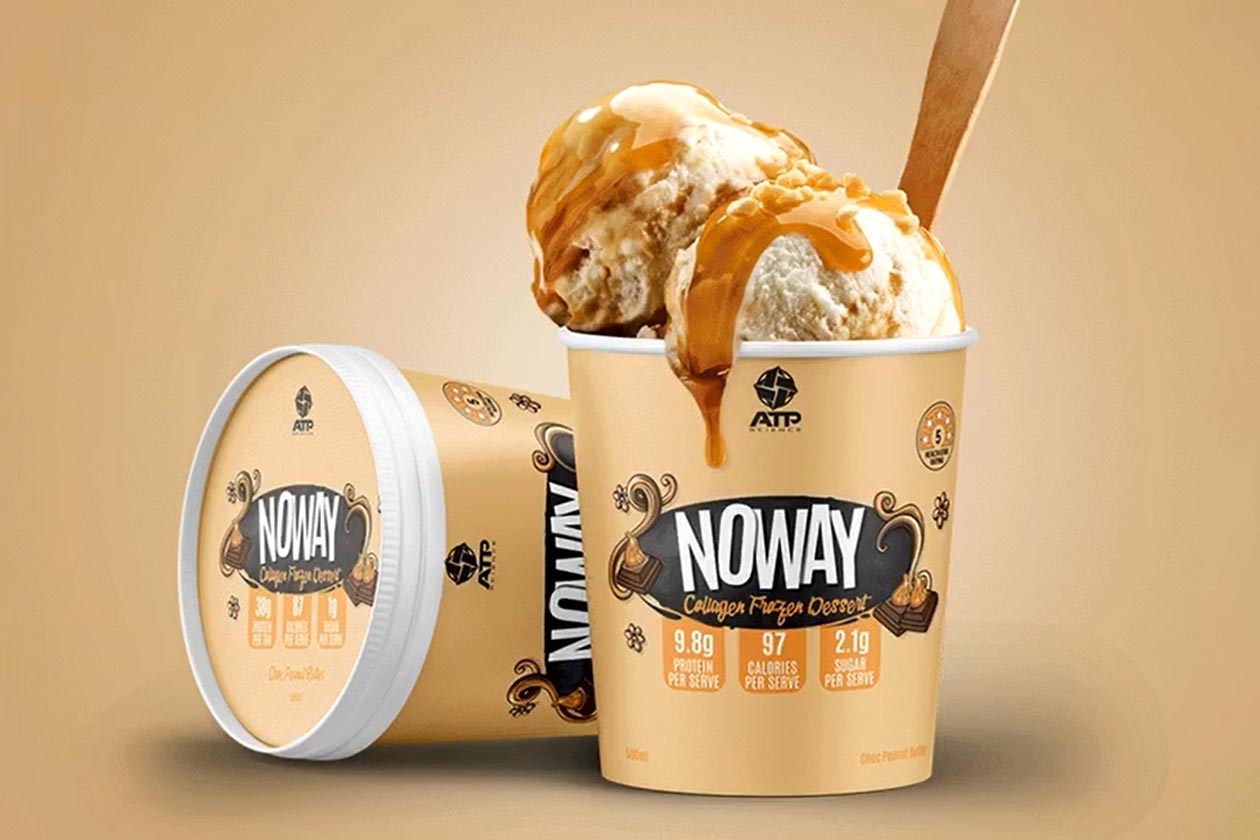 Australian brand ATP Science has always been quite different and creative with its various products and supplements. It has tackled some truly advanced and uncommon categories, as well as put together unique items such as its collagen-based Noway Mallow Bar. With that in mind, the brand's latest creation is both surprising and not surprising.
ATP Science has previewed the first product in its Noway family of functional foods this week, introducing Noway Collagen Frozen Dessert. It is indeed a lean, high-protein, collagen ice cream, packing as much as 9.8g of protein per serving alongside just 2.1g of sugar and 97 calories. Those macros do vary across the flavors, of which the brand has five.
The upcoming Noway Collagen Frozen Dessert from ATP Science is due to debut in Minty Choc Cookie with chocolate flakes and cookie chunks, and Double Choc featuring chocolate flakes and rich chocolate mousse. The other three are an ice cream packed full of caramel chunks, a lean mango-based flavor, and one with chocolate flakes and peanuts.
All of ATP Science's Noway Collagen Frozen Desserts promise no gritty or grainy texture, with intense flavors, and of course, ice cream-like texture. While the Australian brand is getting fans excited now, the product won't be launching anytime soon. ATP is planning to drop the collagen ice creams in the first few months of the new year, so they are a while away.