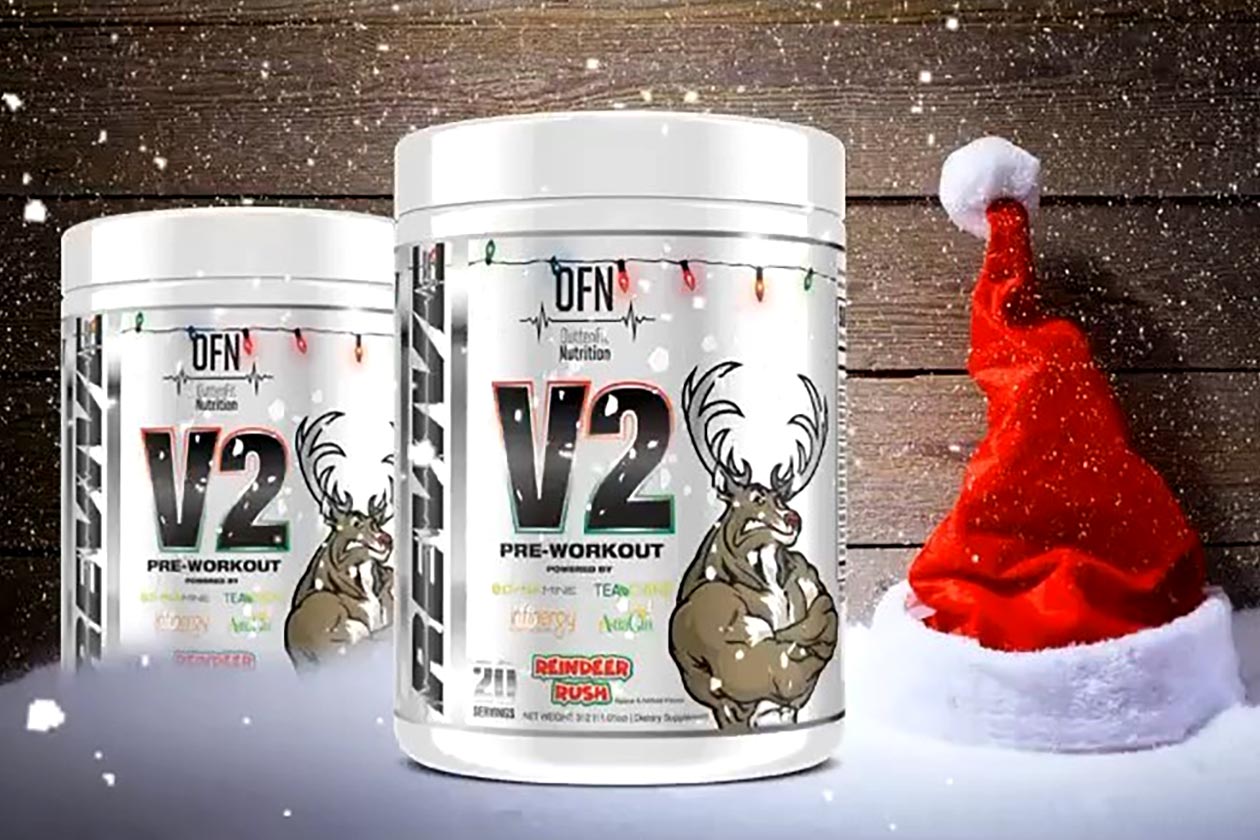 Last year, fans of Outtenfit Nutrition may remember, the brand dropped something quite special for Christmas with a limited-edition flavor of its popular pre-workout, Revive V2. It was a fun and entertaining release, especially since Outtenfit initially asked fans what they thought about the concept and then went ahead after receiving overwhelmingly positive feedback.
The reason we're bringing up Outtenfit Nutrition's special edition flavor of Revive V2, which was Reindeer Rush, is, of course that, the brand is bringing back the product for Christmas this year. From what we can see, Outtenfit is keeping its Reindeer Rush Revive V2 the same as the original, from ingredients and dosages through to the jacked reindeer illustration on the front.
Like last year, Outtenfit Nutrition is only producing a limited number of units of its Reindeer Rush Revive V2, so when it becomes available, fans and followers will want to jump on it. To save any guessing, the brand has also confirmed exactly what Reindeer Rush is meant to taste like with a Strawberry Bombsicle recipe.