Nov 20th, 2020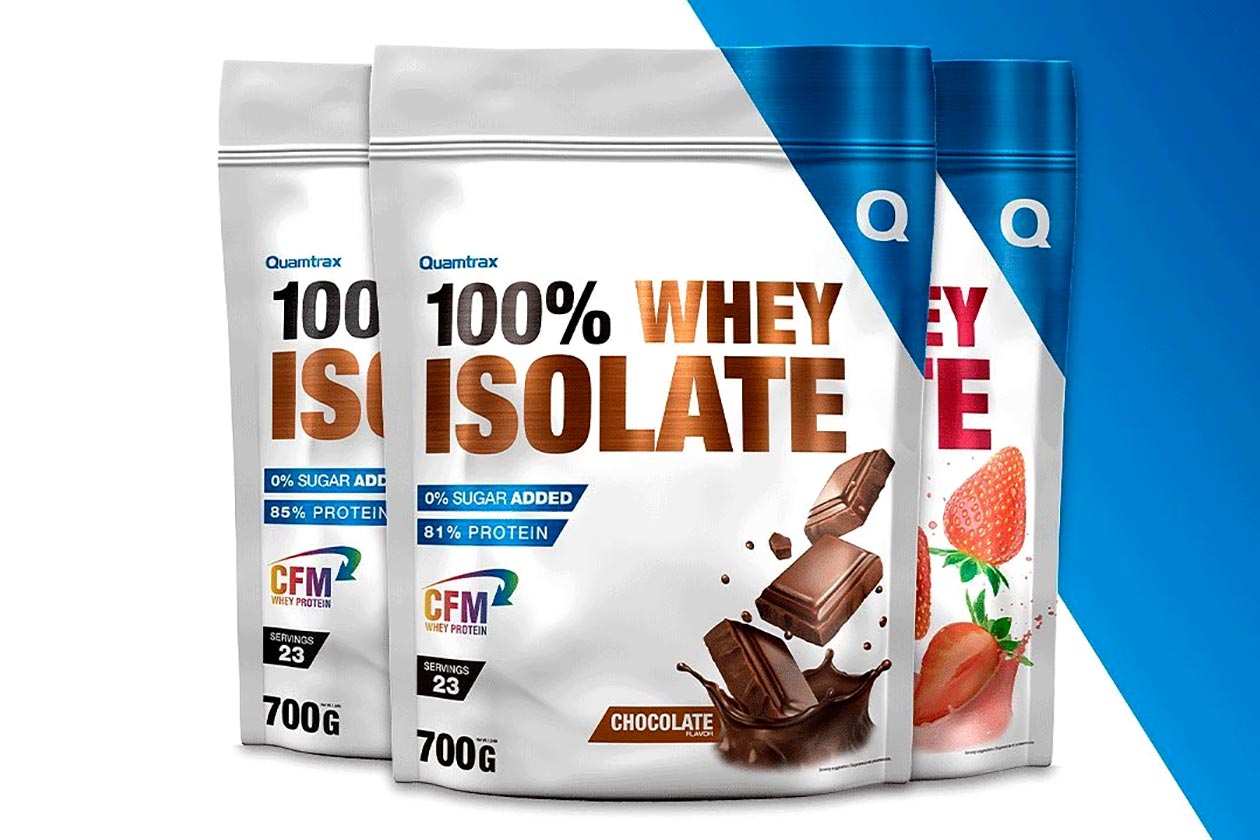 Quamtrax Nutrition from Spain is introducing fans to two new protein powders this week, which are quite similar to one another; in fact, they're both whey-based supplements. The names of the products do kind of give you an idea of what separates them, or at least one does, with Quamtrax 100% Whey Isolate and Quamtrax Whey Protein.
100% Whey Isolate from Quamtrax Nutrition is indeed a premium and lean whey isolate protein powder providing 24.3g of protein in a 30g serving. As for the Spanish brand's other product, Quamtrax Whey Protein, that is powered by whey concentrate. The macros on Whey Protein are not as lean as Whey Isolate with 22.2g of protein in a 30g serving.
Quamtrax Nutrition's whey-based protein powders are available now in its home country of Spain. The whey concentrate formula comes in a 900g bag, while the leaner 100% Whey Isolate has 700g in each of its bags. Regardless of what supplement you decide on, they have the same three flavors with Chocolate, Cookies, and Strawberry.