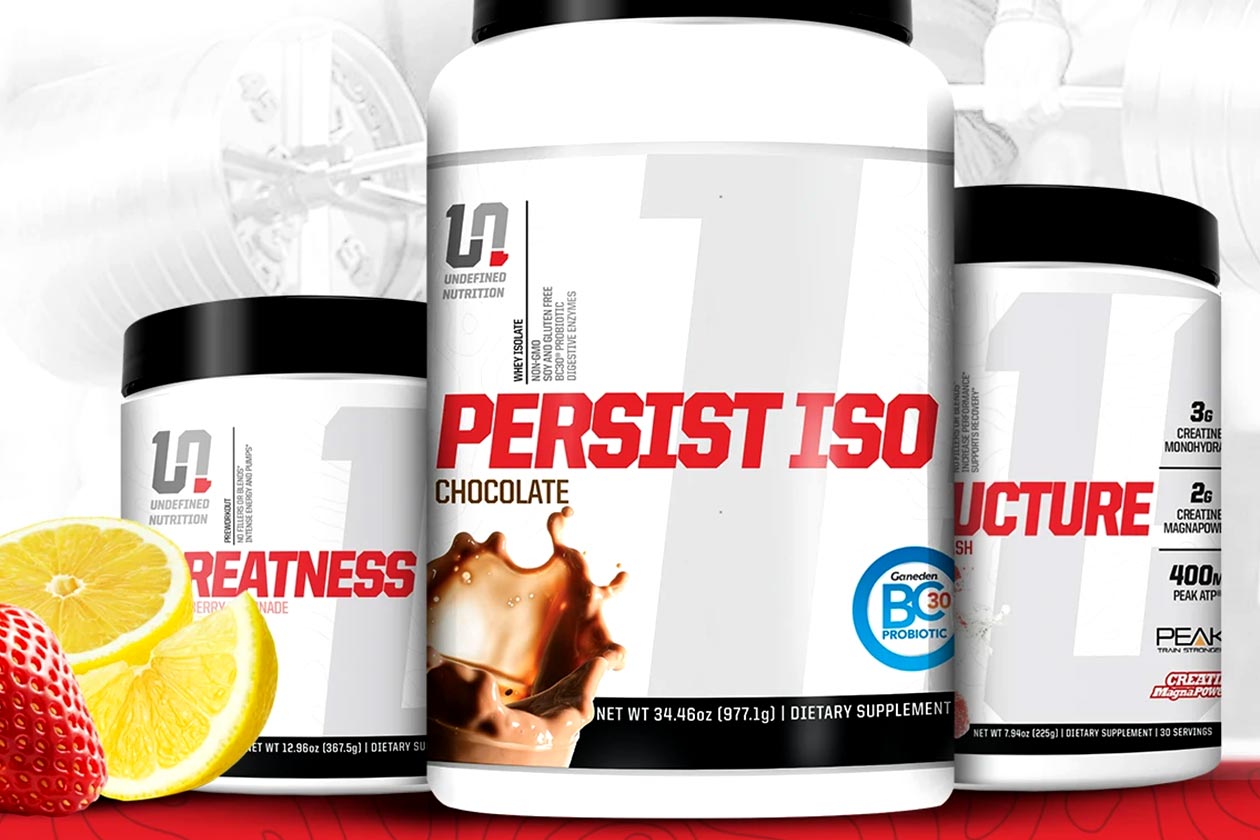 Brian Shaw's supplement brand Undefined Nutrition has arrived today, with all three of its previously confirmed products. There is the pre-workout Greatness, the whey isolate protein powder Persist ISO, and the creatine-based muscle builder Structure. They're all reasonably priced with Structure at $29.99 a tub, Greatness at $39.99, and Persist ISO at $49.99.
The formulas behind Brian Shaw's Undefined Nutrition supplements are relatively well put together, featuring some solid dosages of commonly used ingredients, which we'll go over below. Each product also has the usual amount of servings at 30 per tub, so when used once per day, they'll get you through a typical month.
Greatness
Starting with Undefined Nutrition's pre-workout, Greatness, it is built for energy, focus, pumps, and performance, including a solid 6g of citrulline malate and the standard 3.2g of beta-alanine to support performance. There are a few features for energy and focus as well, with half a gram of choline bitartrate, theobromine, and 190mg of caffeine from three separate sources.
Structure
Moving on to Structure, Undefined Nutrition's muscle building supplement, that is creatine-based, although creatine isn't the only ingredient in there. The brand has also thrown in 1.5g of HMB, 400mg of PeakATP for additional performance and endurance, and the creatine is 5g coming from 3g of tried and true creatine monohydrate and 2g of Creatine MagnaPower.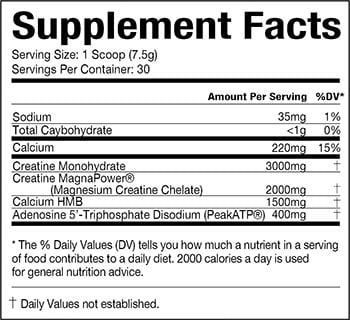 Persist ISO
The last product on the list for Undefined Nutrition is Persist ISO, its protein powder. As mentioned, it is a whey isolate powered supplement, providing 26g of protein per serving, half a gram of fat, 2g of carbohydrates, no sugar, and 120 calories. The brand has thrown in extra enzymes and GandenBC30 probiotics as well, for better digestion and improved gut health.
Where to buy
You can grab any or all of Brian Shaw's Undefined Nutrition supplements directly from the brand through the website undefinednutrition.com, where you can also get some apparel. There doesn't appear to be any deal openly promoted for Black Friday, so the prices are all as mentioned above, $29.99 for Structure, $39.99 for Greatness, and $49.99 for Persist ISO.