Nov 6th, 2020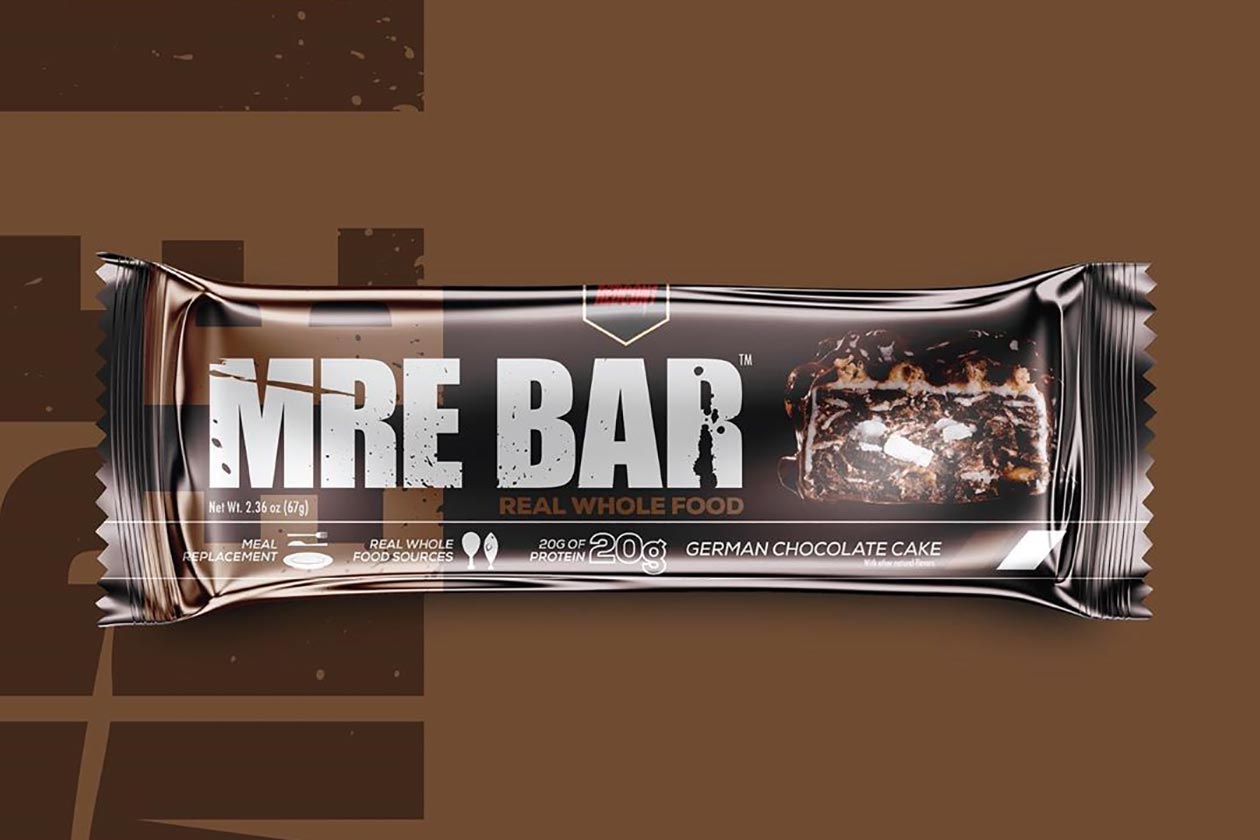 The MRE Bar is one of Redcon1's more popular products, being a protein bar made with real food ingredients. We've been fans of the on-the-go snack since it hit the market thanks to its smooth and crumbly texture, and rich taste. Over the years, the brand has expanded the product with numerous flavors, including some truly delicious experiences such as German Chocolate Cake.
For Black Friday this year, Redcon1 is actually planning to relaunch the MRE Bar with an eye-catching new design and colors that change to match the individual flavors. Not only is the outside is going to be different and familiar, but the brand is also tweaking its build. The upcoming MRE Bar update will feature all of the same ingredients and macros, however, with better taste and texture.
We already felt Redcon1's MRE Bar delivered on both of those fronts, so improvements in those areas would be interesting. What's even better is the nutrition and whole food formula remain the same, which isn't usually the case when brands improve the experience. Once again, Redcon1 is dropping the revamped MRE Bar on Black Friday, where it'll no doubt have some unmissable deals too.