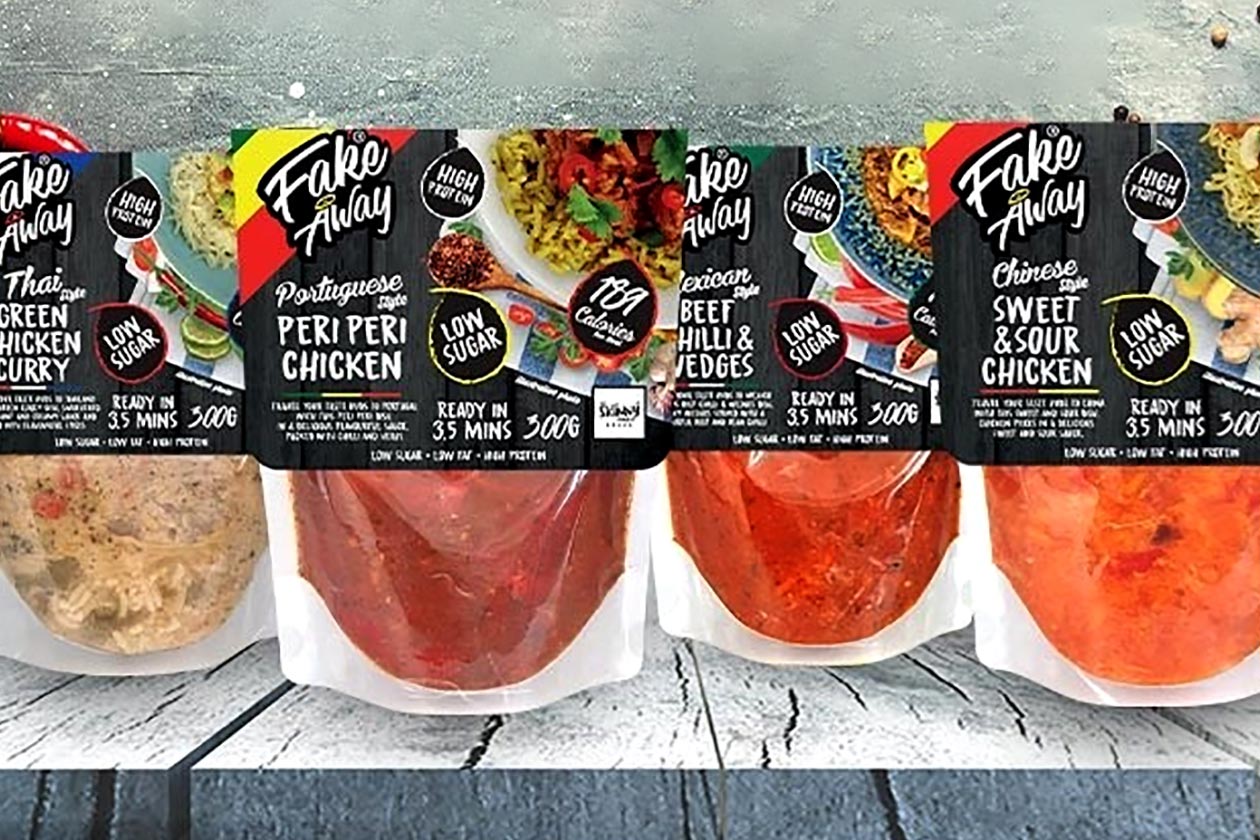 Last month we posted about The Skinny Food Co's spin-off brand Fake Away, coming out with delicious, high-protein, shelf-stable meals with only 200 calories a pack. Those products are expected to arrive very soon, and to give fans a better idea of what they're in for, the fun functional brand has shared a preview of the full Fake Away meal family.
We can confirm, The Skinny Food Co and Fake Away are launching the shelf-stable meals in six tasty flavors, all high in protein and low in sugar. The menu will include Peri Peri Chicken and Chicken Tikka with 189 calories a meal, Sweet & Sour Chicken with 207 calories, Beef, Chilli and Wedges, Green Chicken Curry, and Tomato Fusilli with 195 calories.
The exciting Fake Away meals can be ready in as quickly as three and a half minutes, and they're packed full of flavor with lean macros. We're not sure about the products' prices, but we don't imagine The Skinny Food Co setting it too high, and you can confidently buy them in bulk, as they are shelf-stable for up to a year out of the freezer or refrigerator.