Glaxon Tranquility is the latest supplement in Glaxon's season two revamp, which is a new and improved version of its original sleep and recovery product, Sedative. Like the many other supplements the brand has updated over the past few months, the changes from Sedative to Tranquility are for the better, and they go beyond the ingredients and dosages.
Alongside the even better formula, Glaxon Tranquility obviously has a slightly different name, a more nighttime-themed label design, and significantly better flavors. While we didn't mind the taste of Sedative, Tranquility is said to be leagues better, with three flavors to choose from in Watermelon, Just Grape, and an entirely new Midnight Cherry.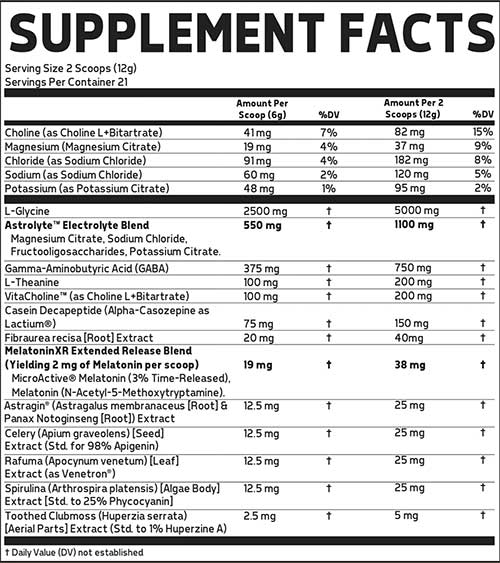 The formula behind Tranquility has undergone several tweaks and changes, as mentioned, all for the better. Like Sedative, the supplement aims to enhance and improve the quality of sleep and overnight recovery, which we can tell you first hand, the original delivers. You can see the ingredients and dosages in Tranquility in the facts panel above.
Glaxon has carried over a lot of ingredients from Sedative and increased some of their dosages, as well as replaced a few elements with all-new ones. A few of the major changes are Tranquility now features the brand's Astrolyte electrolyte blend as seen in Specimen and Xeno, increased glycine, huperzine a, and theanine, and in place of melatonin is a blend of instant and time-released melatonin, providing a combined 4mg.
As you can see, Glaxon has made many changes from Sedative to Tranquility, turning it into an all-around better product, so if you are a fan of the original, you're going to enjoy the sequel. The brand's revamped sleep and recovery supplement is due to be available directly through its online store soon, where it'll cost the same as Sedative at $44.99 for a tub of 21 full servings.