Dec 15th, 2020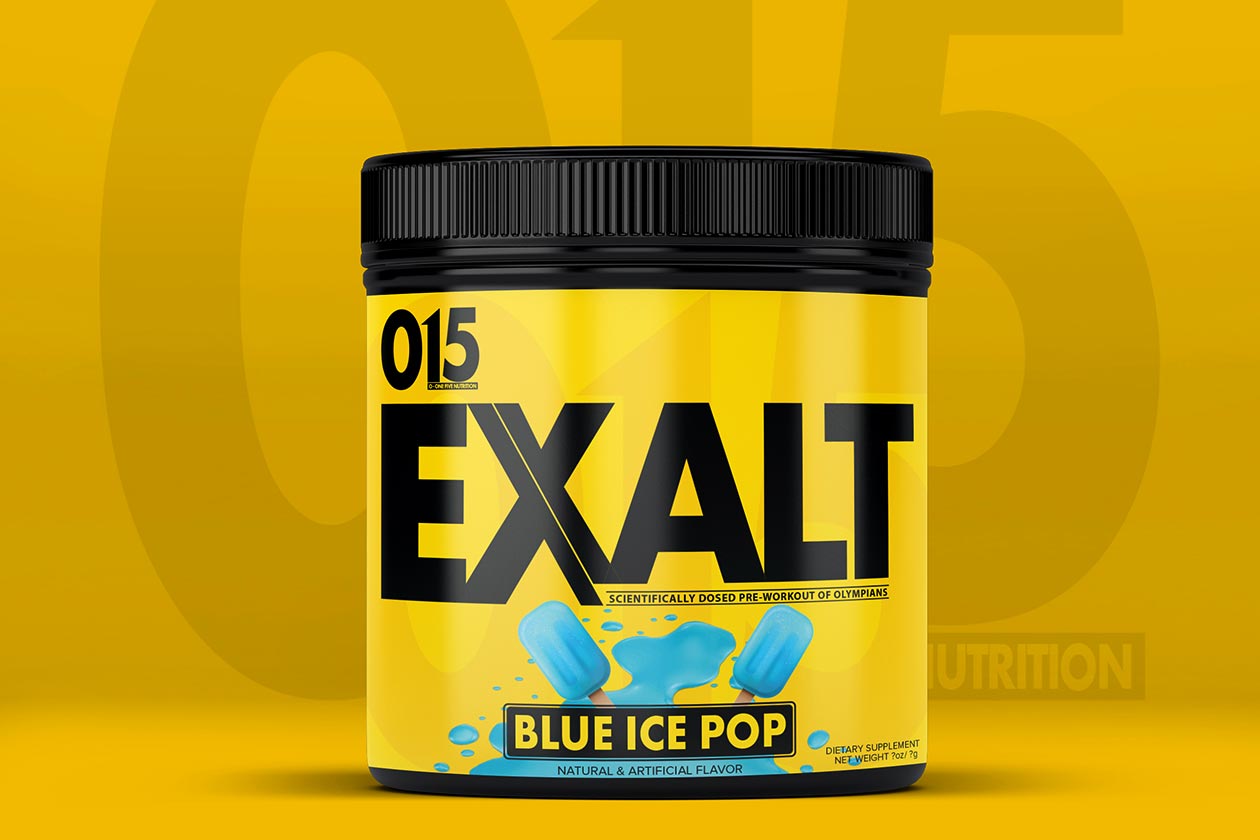 As previously confirmed, Exalt is the next product due to release from reigning Mr. Olympia Brandon Curry's all-new supplement company O15 Nutrition, the first being the wholefood-based Big-O protein bar that's already available. The brand has now shared the formula that we're in for with Exalt, which is a stimulant-based pre-workout, featuring a fairly simple blend of ingredients.
O15 Nutrition's Exalt doesn't come with a completely loaded formula, more of a mainstream approach with reasonably dosed reliable ingredients to support a variety of benefits. The brand built the supplement to support energy and performance, included electrolytes for endurance, and added a couple of elements each to increase and enhance muscle pumps and mental focus.
The ingredients O15 Nutrition has packed into the Exalt pre-workout are 100mg of theanine and 250mg of caffeine with 100 of that from caffeine anhydrous and 150mg of PurCaf organic caffeine. You then have 1.5g of betaine, a full 5g of Creapure creatine monohydrate, electrolytes, 2g of Hydromax and 1.5g of Nitrosigine for pumps, and for focus, 100mg each of AlphaSize alpha-GPC and NeuroFactor.
As mentioned, O15 Nutrition has brought together a reliable and somewhat straightforward formula for Exalt, featuring a good variety of ingredients that should give it that comprehensive experience it's aiming for. The pre-workout product is due to launch soon exclusively at Tiger Fitness to start, with three flavors to choose from in Gummy Candy, Blue Ice Pop, and MTN Mist flavors.