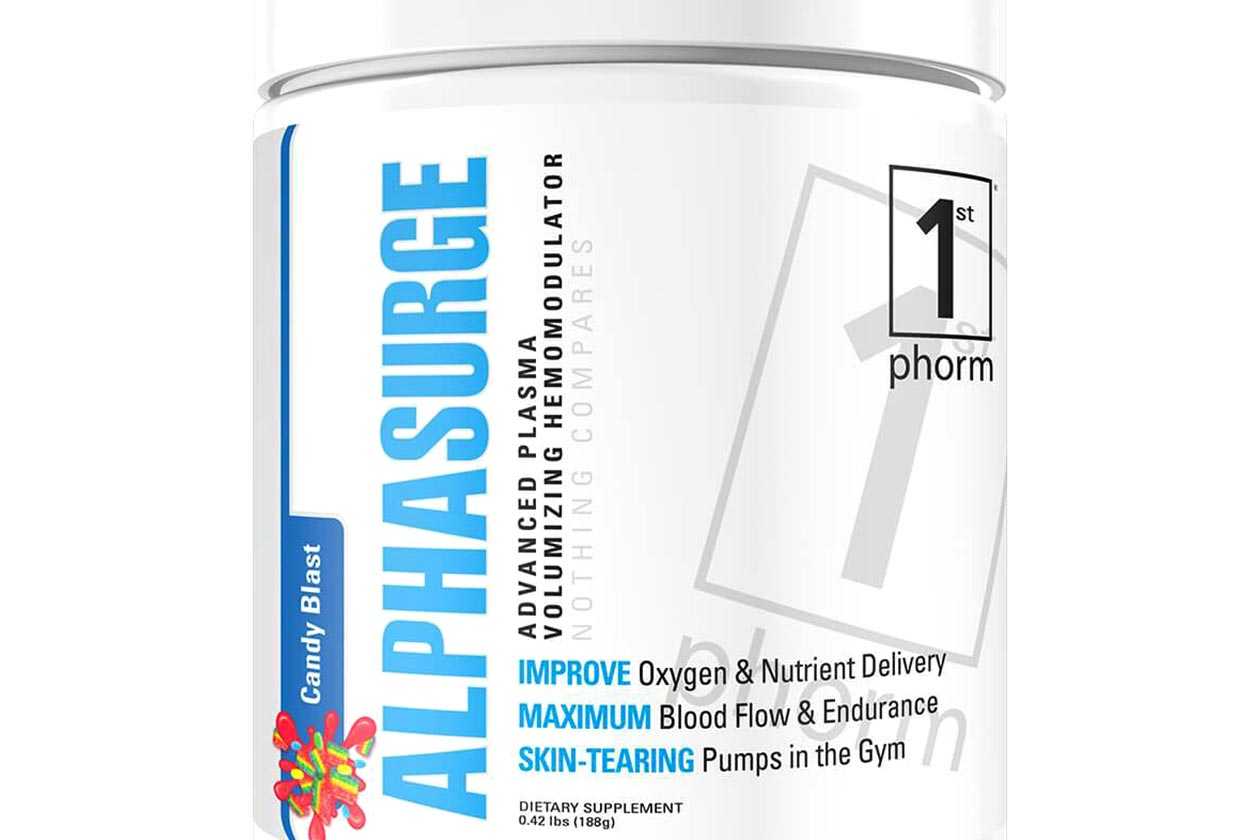 AlphaSurge DRV, is a stimulant-free pump pre-workout coming in capsule form from the mainstream company 1st Phorm. It comes with a simple set of ingredients, nothing dosed too over-the-top, featuring highlights such as a gram of agmatine and 2g of glycerol. The brand has now come out with a flavored version of AlphaSurge that's also brought with it a different formula.
1st Phorm's flavored AlphaSurge or AlphaSurge powder, still aims to deliver the same kind of benefits as the original; improve nutrient delivery and blood flow, for betters pumps in the gym. The product also features some of the key ingredients and dosages from the original, such as that gram of agmatine and 2g of glycerol, which is now GlycerSize branded glycerol.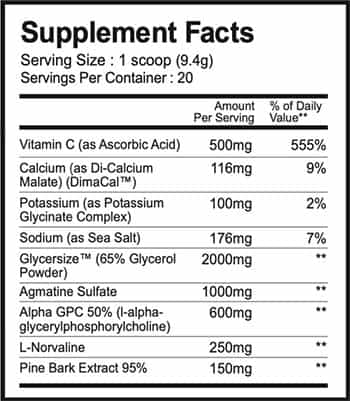 Alongside those two highlights mentioned, 1st Phorm's AlphaSurge powder has sea salt, half a gram of vitamin c, 250mg of norvaline, 150mg of pine bark, and to ensure a bit of enhanced focus, 600mg of alpha-GPC. Once again, there are a few similarities between the flavored AlphaSurge and the capsules, but if you like the original, we imagine you'll enjoy the spin-off.
1st Phorm's AlphaSurge powder is available directly from its website and for exactly the same price as the AlphaSurge capsules at $43.99 per bottle. Both supplements have the same amount of full servings as well at 20, which is enough to supply you for a full four weeks when training five times a week.