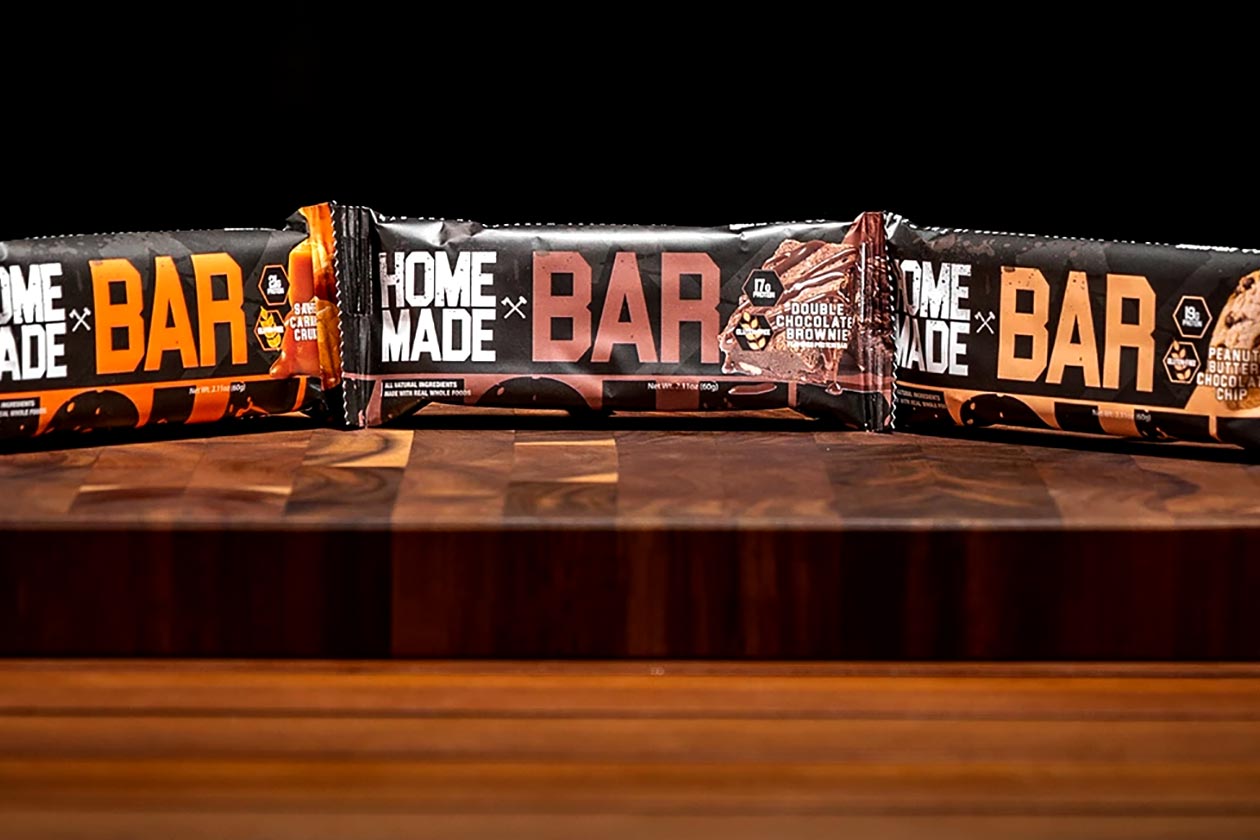 The first-ever snack from Axe and Sledge Supplements is launching in just over 24 hours at precisely 8PM Eastern Time tomorrow. As previously confirmed, the product is an edible spin-off of the brand's original whole food meal supplement Home Made. The Home Made Bar takes the same approach, featuring a combination of whole food ingredients to provide a balanced nutrition profile.
The main ingredients in Axe and Sledge's Home Made Bar are honey, nut butter, sea salt, the natural sweeteners stevia and monk fruit, and whey isolate and concentrate, egg white, and collagen for protein. There are a few other features in the product depending on the flavor, such as chocolate chips in Peanut Butter Chocolate Chip and Double Chocolate Brownie, and protein crisps for the crunch in Salted Caramel Crunch.
As for the Home Made Bar's macros, they're a bit better than the popular Outright Protein Bar, also made with real food ingredients, although they do vary quite a bit from flavor to flavor. You get between 17 to 21g of protein, 22 to 24g of carbohydrates with 14 to 16g of that sugar, 10 to 13g of fat, and 240 to 270 calories. Salted Caramel is the leanest of the bunch, packing that high 21g of protein and the lowest calories at 240.
Once again, Axe and Sledge's all-new and first-ever functional protein snack, the Home Made Bar, is going to be available through its website starting at 8PM Eastern Time tomorrow. We're not sure about the price, but like the rest of the brand's lineup, we imagine they'll be around your typical competitor at around $30 to $35 for a box of 12 protein bars.