Beyond Raw extends its Jolly Rancher flavors to the Lit energy drink
Jan 16th, 2021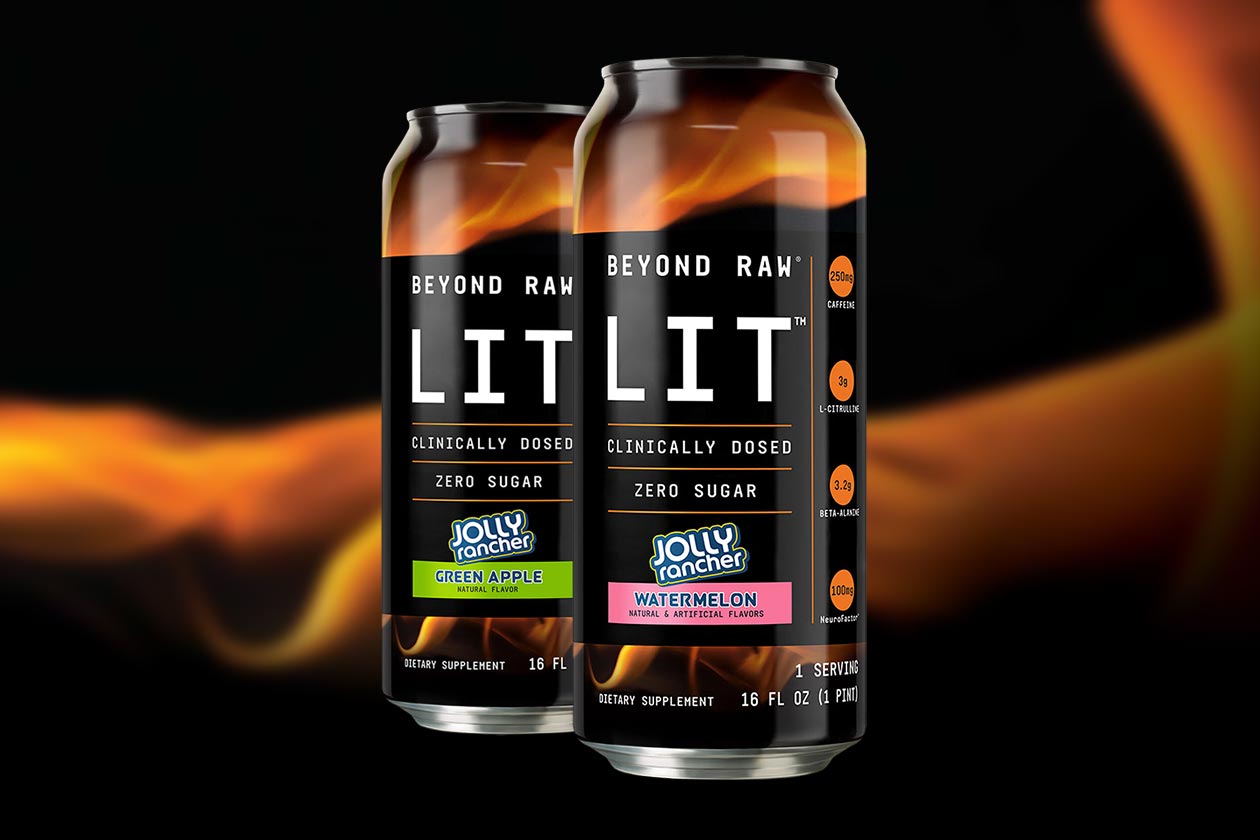 In 2020, Beyond Raw teamed up with the candy Jolly Rancher for two authentic flavors of its well-rounded stimulant pre-workout Lit with Jolly Rancher Watermelon and Jolly Rancher Green Apple. We figured it was only a matter of time before the brand continued that partnership on to other supplements, which this week it has indeed done.
Beyond Raw has now extended those two Jolly Rancher flavors, Green Apple and Watermelon, across to its carbonated, energy drink version of Lit named Lit On-The-Go. The beverage features a more pre-workout formula compared to your traditional energy drink, including the likes of CarnoSyn beta-alanine, NeuroFactor, citrulline, and of course, caffeine.
Beyond Raw's exclusive retailer GNC is now stocking both the Jolly Rancher Green Apple and Jolly Rancher Watermelon Lit On-The-Go at the product's regular price of $29.99 for a case of 12 cans.