Legendary Foods' delicious toaster pastry snack, Tasty Pastry, proved to be a successful product launch in 2020. Not only does it taste amazing, but it has an impressive nutrition profile and the brand expanded its selection of flavors with two new options. Those additional flavors also packed a lot more protein than the originals, and somehow with a lower calorie count.
Legendary Foods just expanded its Tasty Pastry once again, and much like those two additional flavors, there is something different with this one. The functional brand has put together a birthday cake-like flavor called Cake Style, although there is a bit more to it. The Cake Style Tasty Pastry is actually bigger, thicker, and creamier, making it a true cake experience.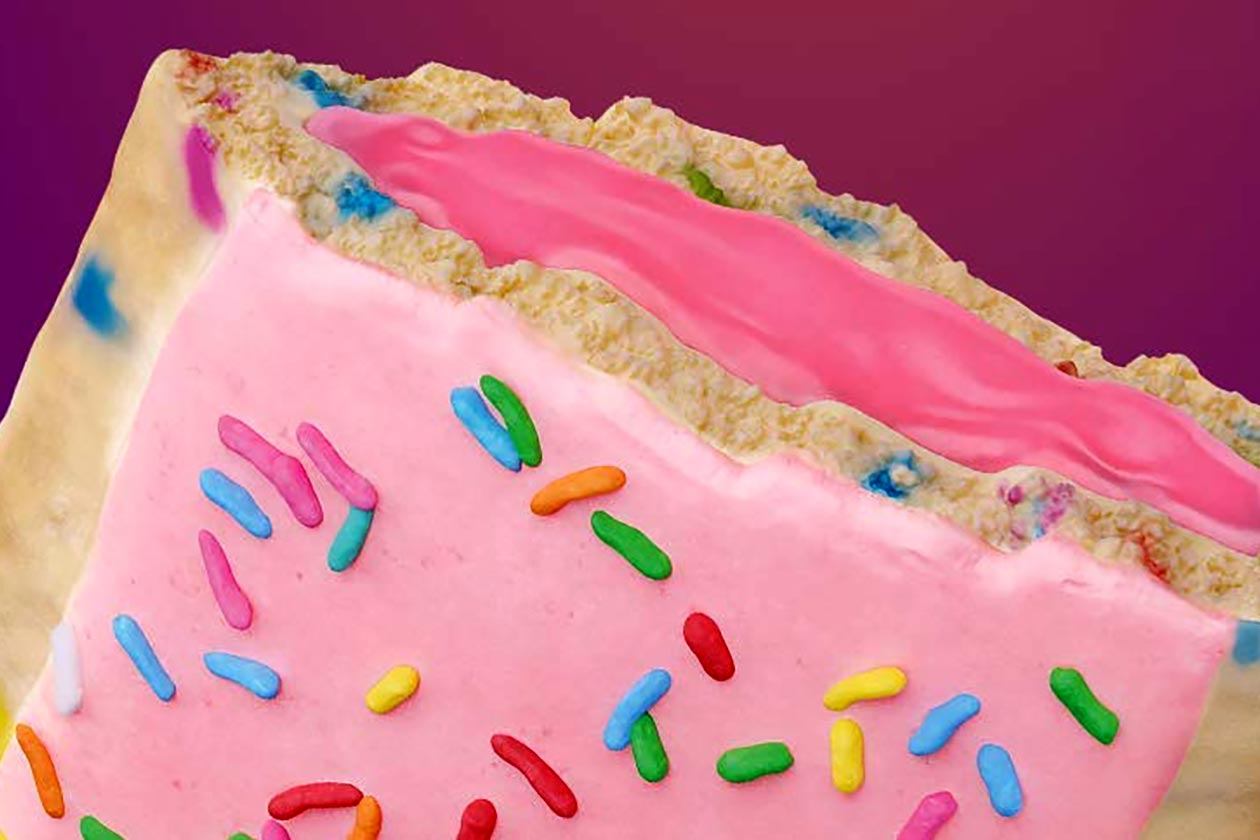 The cakier Cake Style Tasty Pastry has even more protein than the original flavors and the two additions with 20g per toaster pastry, and still keeping the calories impressively low. Alongside the strong 20g of protein is 24g of carbohydrates, none of that sugar and 5g of net carbs, 7g of fat, and a calorie count of 170, so despite its extra thickness, it's leaner than any other Tasty Pastry.
The build of Legendary Foods' Cake Style Tasty Pastry includes a sweet, pink-colored, creamy center, surrounded by the doughy toaster pastry body, and topped with icing and rainbow sprinkles. You can purchase the product, which looks absolutely delicious, from the brand's website for slightly more per pastry than regular-sized flavors at $22.32 for a box of eight.