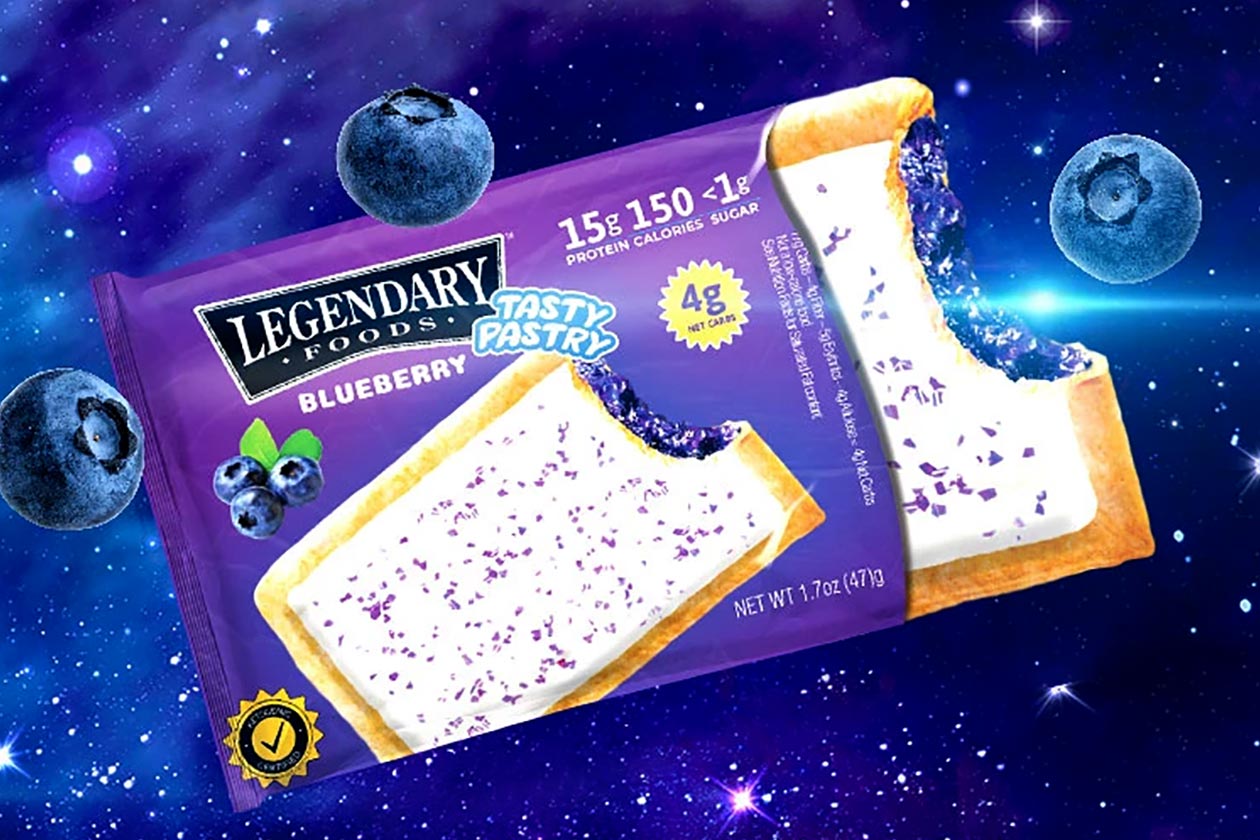 Legendary Foods' Tasty Pastry is one of the most unique on-the-go protein snacks to hit the US market in some time, with a toaster pastry that's high in protein, and most important of all, delicious. The functional brand introduced the treat in two flavors to start, Brown Sugar Cinnamon and Strawberry, the latter being our favorite, and it has added to the product since its debut.
It was only a month or so ago Legendary Foods released its first new flavor for the Tasty Pastry with the chocolate heavy Hot Fudge Sundae, and now for December, it has another with its second fruity option. Starting this week, fans of the brand and its tasty high protein toaster pastry can grab the addictively delicious product in Blueberry featuring a sweet blueberry filling.
Like Hot Fudge Sundae, Legendary Foods Blueberry Tasty Pastry is higher in protein than either of the original flavors packing 15g of protein per pastry. It also has 7g of fat, only 4g of net carbohydrates, and a calorie count of 150. The brand's new fruity experience is available now through its website at $24.99 for a box of ten Tasty Pastries, with free shipping on orders over $50.