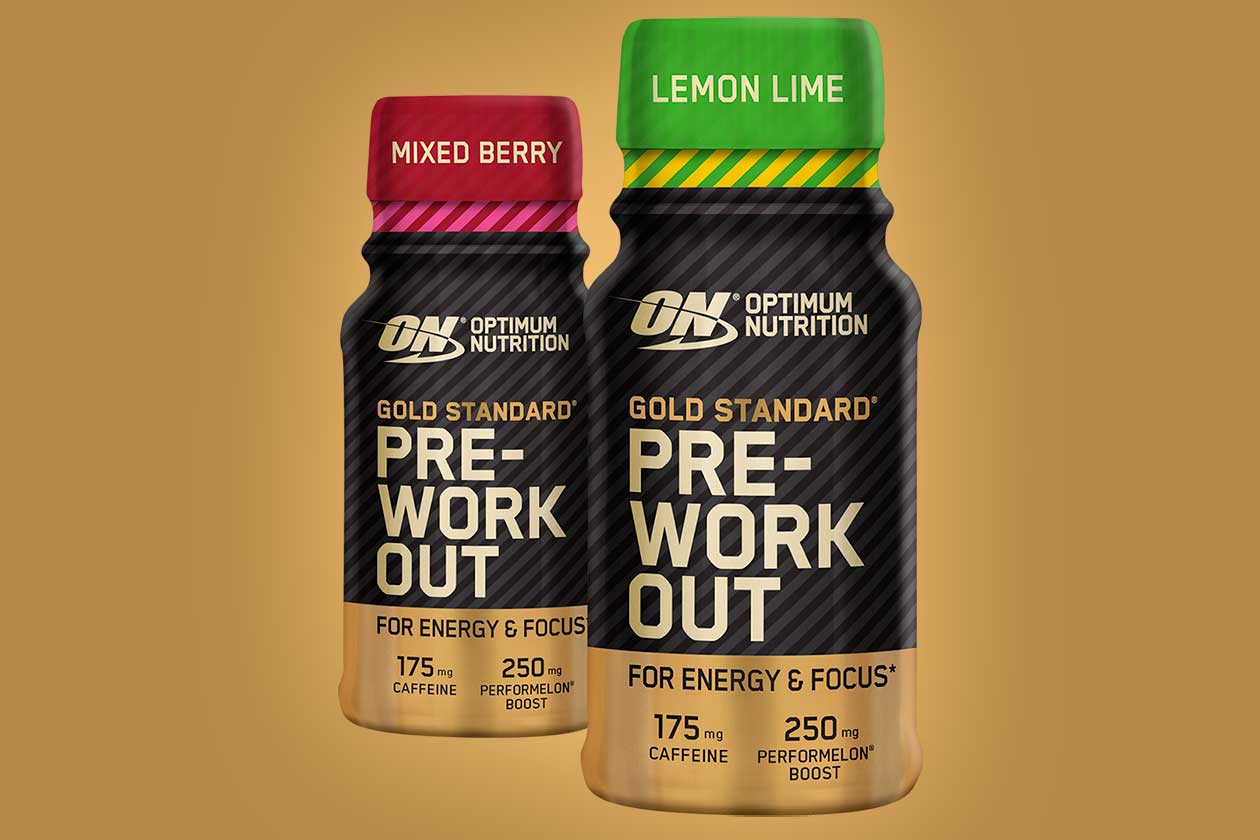 Optimum Nutrition's Gold Standard Pre-Workout is indeed a pre-workout, featuring a straightforward combination of reliable ingredients to increase energy, performance, pumps, and mental focus. It includes compounds like CarnoSyn beta-alanine, the tried and true creatine monohydrate, and of course caffeine for energy, dosed at 175mg in a single-scoop serving.
In the UK and Europe, the Gold Standard Pre-Workout features a formula that's much the same, although very soon, fans are going to be able to enjoy the supplement in a compact and convenient shot. Optimum Nutrition has revealed it is coming out with a Gold Standard Pre-Workout Shot in the region, formulated to boost energy, pumps, and performance, much like the original powder product.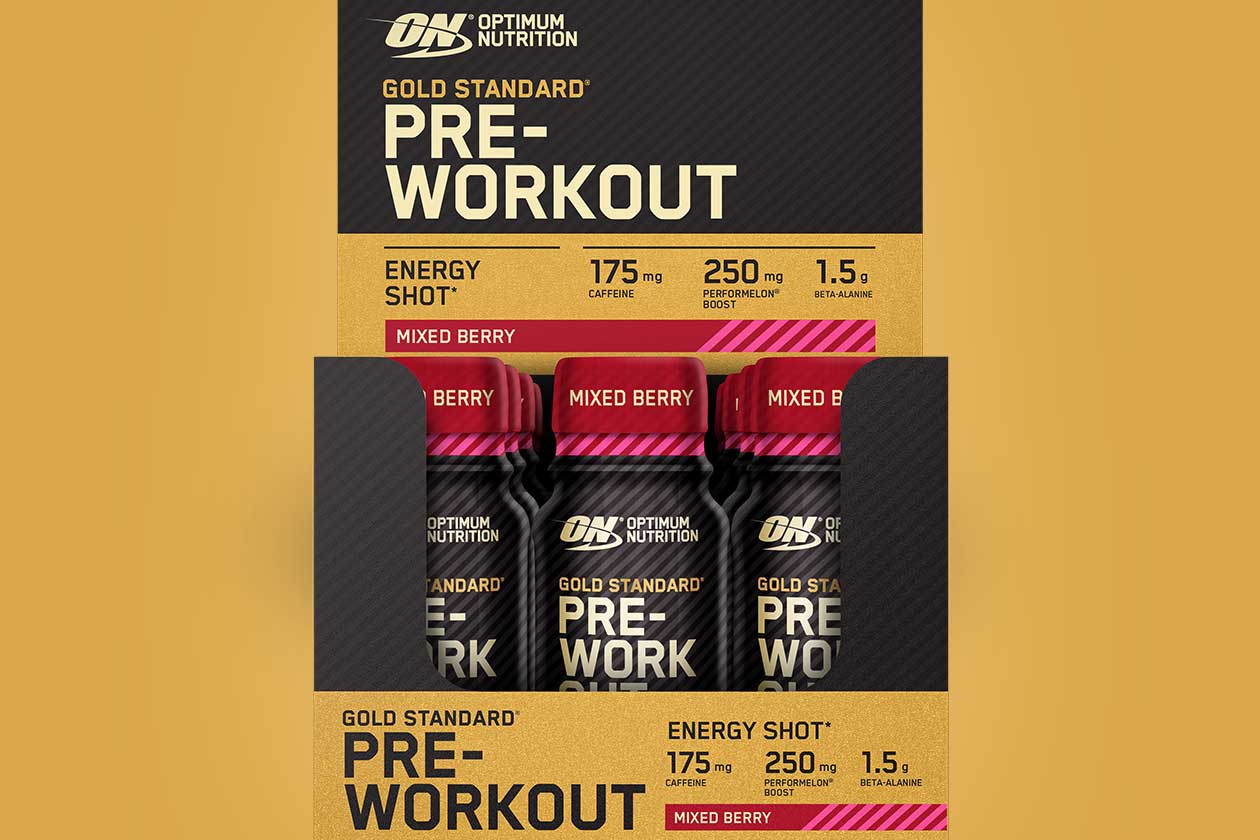 The formula Optimum Nutrition has squeezed into the shot spin-off of Gold Standard Pre-Workout is similar, still featuring 1.5g of beta-alanine per serving and a moderate 2g of pure citrulline. There are also vitamins b6 and b12, 150mg of sage leaf, 100mg of nettle root, and two more ingredients from the original in 250mg of PerforMelon watermelon powder and 175mg of the reliable caffeine.
Optimum Nutrition's on-the-go Gold Standard Pre-Workout Shot is yet another product the brand is rolling out specifically in the UK and Europe to start the year, alongside EAA Energy and the nutritious Fruit & Nut Protein Crisp. The 60ml shot version of Gold Standard Pre-Workout is due to launch in stores and stockists soon with two flavors to choose from in Lemon Lime and Mixed Berry.